In a winter in search of warmer news for dairy farmers, the U.S. Dairy Export Council (USDEC) released January 2018 sales estimates indicating dairy product exports were up 9 percent compared to the same month a year earlier.
Suppliers shipped 160,746 tons of milk powder, cheese, butterfat, whey and lactose during the month, according to USDEC's Global Dairy Market Outlook, prepared by Alan Levitt, vice president of communications and market analysis. With weaker dairy product prices, the exports were valued at $415 million, up 1 percent from a year ago.
Exports of cheese and whey products were particularly strong. Cheese exports totaled 26,946 tons in January, up 19 percent from a year earlier. One-third of U.S. shipments went to Mexico.
Total whey exports were up 18 percent versus the year before, led by a 30 percent increase in shipments of dry whey. Stronger sales were reported to China and Southeast Asia.
Monthly exports of nonfat dry milk/skim milk powder (NDM/SMP) were just under 50,000 tons, up 3 percent. More than 40 percent of NDM/SMP shipments went to Mexico.
On a total milk solids basis, U.S. exports were equivalent to 13.9 percent of U.S. milk production in January; imports were equivalent to 3.1 percent.
See the U.S. Dairy Exporter Blog's latest Dairy Data Dashboard.
Dairy replacement exports weaker
Exports of U.S. dairy replacement heifers totaled 1,396 head in January, the lowest monthly total since May 2017. The heifers were valued at just under $3 million. Canada was the leading market for the month, taking 776 head, followed by Mexico (373 head) and Pakistan (209 head).
There are signs sales will resume the strength exhibited at the end of 2017. Tony Clayton, Clayton Agri-Marketing Inc., Jefferson City, Missouri, said his company exported 1,800 head to Sudan in early February, which should show up on next month's USDA report. Another shipment to Qatar followed his. Low milk prices in Mexico should give way to increased sales after Easter, and there's growing interest for dairy heifers in Egypt, Pakistan, Russia and Vietnam.
Gerardo Quaassdorff, T.K. Exports Inc., Boston, Virginia, said the start of a year is generally slower for livestock exporters. Many buyers in countries in hotter climates seek to limit importing short-bred heifers early in the year to avoid core freshening in summer months.
Interest for importing heifers is still significant. One challenge is buyers are seeking genomically tested animals, but are reluctant to cover the extra cost of those tests, Quaassdorff said.
Hay exports soften
After finishing last year strong, hay exports started 2018 much softer.
January alfalfa hay shipments of 170,430 metric tons (MT) were the lowest monthly volume in 25 months, dating back to December 2015. China's total of 71,306 MT was down substantially, while sales to Japan, Saudi Arabia and South Korea were also weaker.
Sales of other hay totaled 103,023 MT in January, the lowest total since December 2008. Sales to Japan were on par with December 2017, but South Korean purchases were down.
Sales for early 2018 will likely be slower for a couple reasons, according to Christy Mastin, international sales manager at Eckenberg Farms, Mattawa, Washington.
South Korea is now in an oversupply situation, and tax-free import quotas were dramatically reduced in January. There have been no major improvements in the milk market in China, moderating hay demand.
The quality of U.S. alfalfa hay remaining in inventory is less acceptable for export, she said. In general, customers want green hay, and last year's wildfires in the West caused bleaching during harvest. Some customers may wait for what they hope is better-quality hay in the new crop year.
The direct impact of steel and aluminum import tariffs, which President Trump announced March 8, remain to be determined, Mastin said.
About 85 percent of all U.S. hay exports go to China, Japan and South Korea, which are among the world's leaders in steel production, and China leads the world in aluminum production. If the import tariffs spark a trade war, hay buyers could turn to U.S. competitors Canada, Australia and the European Union.
"Our trading with Japan and South Korea for forage products has had a mostly stable and long history," Mastin said. "These cultures place priority on relationship and longevity. I would hope that this tariff would not cause large disruptions in those well-established markets."
China, which has grown to be the largest buyer of U.S. alfalfa hay, has a shorter hay trade history with the U.S.
U.S. ag trade surplus is small
The January 2018 U.S. ag trade surplus was just $305 million, the smallest monthly total since August 2017. Monthly exports of $11.39 billion narrowly surpassed imports valued at $11.08 billion.
Year-to-date fiscal year 2018 (October 2017-January 2018) exports total $53.72 billion, compared to $38.94 billion in imports, yielding a trade surplus of $14.78 billion.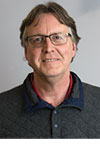 Dave Natzke

Editor
Progressive Dairyman
Before commenting on our articles, please note our Terms for Commenting.