Editor's note: This article has been updated with additional details on the amount of the initial dairy payment.
Dairy producers will receive 20 cents per hundredweight (cwt) on their annual milk production history under a USDA program aimed at offsetting negative financial impacts of ongoing trade and tariff wars.
Signup for the payments begins July 29 and runs through Dec. 6, 2019, at USDA Farm Service Agency (FSA) offices.
To be eligible for the dairy payment, producers must have been operating on June 1, 2019.
MFP payments will be made in up to three "tranches," with the first payments expected to begin in mid to late August. A USDA spokesman told Progressive Dairy the first dairy payment will be 10 cents per cwt on 100% of a dairy operation's established annual production history. If warranted, the second tranche will be 5 cents per cwt, paid in November 2019; with another 5 cents per cwt paid in January 2020.Second and third tranches will be evaluated as market conditions and trade opportunities dictate.
The dairy payments were part of the 2019 Trade Mitigation Program (TMP), a $16 billion, three-pronged federal package explained by USDA officials on July 25. U.S. Ag Secretary Sonny Perdue announced the program in May, noting it would follow the blueprint of a similar program implemented in 2018. It includes direct payments to farmers under the Market Facilitation Program (MFP); a Food Purchase and Distribution Program (FPDP); and Agricultural Trade Promotion Program (ATP). (Read: USDA announces new farmer aid package to offset impact of tariffs; dairy details yet to come.)
Dairy leaders respond
At 20 cents per cwt, the 2019 dairy payments are up from the 12 cents per cwt paid in 2018. Dairy leaders said the increase is appreciated, but still falls short of export market losses and in some cases is based on outdated milk production history tied to the Margin Protection Program for Dairy (MPP-Dairy).
"We appreciate the efforts of USDA and the White House to assist farmers who have suffered significant losses due to retaliatory tariffs," said Jim Mulhern, president and CEO of the National Milk Producers Federation (NMPF). "Dairy producers have so far lost more than $2.3 billion in revenues since tariff escalation began in earnest one year ago. USDA's new approach raises the level of aid to dairy farmers from last year's program, a step in the right direction. We also urge the (USDA) to revise the outdated production history information used to calculate payments, which lessens the effectiveness of the program.
"Today's announcement underscores that dairy farmers need to rely on trade, not aid, to prosper in a global marketplace," Mulhern said. "We will continue to work with USDA to help dairy farmers expand exports and increase consumption of dairy products through nutrition programs. Resolving the current trade impasse with China and aggressively expanding ties with other trading partners also is essential to make these aid packages unnecessary. We are also working with the administration and Congress to pass USMCA, which would immediately create new opportunities for U.S. dairy."
The leaders of Midwest-based FarmFirst Dairy Cooperative expressed similar sentiments.
"We greatly appreciate the work of USDA in maintaining a focus on our dairy farmers during this trying time of decreased exports," says Jeff Lyon, general manager of FarmFirst. "The increased payment rate of 20 cents per hundredweight is an improvement from 12 cents, however, it still does not compare to the value lost by our dairy farmers due to the trade disputes.
"We urge Congress to pass the U.S.-Mexico-Canada Agreement in addition to the Trump Administration finalizing a trade agreement with China. As some of U.S. dairy's biggest export markets, restoring trade relationships with improved market access for free and fair trade deals is exactly what our U.S. farmers need right now," said Lyon.
"While dairy farmers appreciate the support, we would much rather rely on the market for improved prices for our valuable product. Resolving these trade issues sooner than later is what is in the best interests for U.S. dairy farmers and we hope that the USDA realizes that these payments are not the long-term support we need," said John Rettler, dairy farmer and FarmFirst president. "The payment rates are a step in the right direction, and we hope that the production history used in these payments calculations are updated soon to more accurately reflect the true financial loss we are experiencing on our farms."
Crop payment rate changed
Dairy farmers who raise crops – and all crop producers – will also be eligible for MFP payments.
One change in this year's program is that payments for MFP-eligible crops will not be based on flat payments for each crop. Instead, payments will be distributed based on a single-county rate multiplied by a farm's total plantings to crops in aggregate in 2019. Total payment-eligible plantings cannot exceed total 2018 plantings.
Those per-acre payments are not dependent on which of those crops are planted in 2019. A producer's total payment-eligible plantings cannot exceed total 2018 plantings. County payment rates range from $15 to $150 per acre, depending on the impact of unjustified trade retaliation in that county.
Acreage of non-specialty crops and cover crops must be planted by Aug. 1, 2019 to be considered eligible for MFP payments
Under MFP, payments will be made to producers of non-specialty crops, including alfalfa hay, barley, canola, corn, crambe, dried beans, dry peas, extra-long staple cotton, flaxseed, lentils, long grain and medium grain rice, millet, mustard seed, oats, peanuts, rapeseed, rye, safflower, sesame seed, small and large chickpeas, sorghum, soybeans, sunflower seed, temperate japonica rice, triticale, upland cotton, and wheat.
Per-acre non-specialty crop county payment rates, specialty crop payment rates, and livestock payment rates are all currently available on the USDA's MFP website.
Counties in major dairy states will see a wide range of non-specialty crop payment rates. In Wisconsin, for example, the county rate ranges from $15 to $58 per acre. In California, the range is $15 to $135 per acre. In New York, the range is $15 to $48; in Texas, the range is $15 to $150 per acre; and in Idaho, the range is $15 to $35 per acre.
A check of some of the largest dairy counties found non-specialty crop payments are $68 per acre in Maricopa County, Arizona; $47 per acre in Tulare County, California; $19 per acre in Weld County, Colorado; $22 per acre in Gooding County, Idaho; $46 per acre in Lancaster County, Pennsylvania; $47 per acre in Hartley County, Texas; and $37 per acre in Clark County, Wisconsin.
For crop producers, the first tranche will be comprised of the higher of either 50% of a producer's calculated payment or $15 per acre. Like dairy payments, the FSA will begin making first tranche payments in mid-to-late August.
Prevent plant acreage, cover crops
Many producers were affected by natural disasters this spring, such as flooding, that kept them out of the field for extended periods of time. Producers who filed a prevented planting claim and planted an FSA-certified cover crop, with the potential to be harvested qualify for a $15 per acre payment. Acres that were never planted in 2019 are not eligible for an MFP payment.
MFP payments will also be made to producers of specialty crops, including almonds, cranberries, cultivated ginseng, fresh grapes, fresh sweet cherries, hazelnuts, macadamia nuts, pecans, pistachios, and walnuts. Each specialty crop will receive a payment based on 2019 acres of fruit or nut bearing plants, or in the case of ginseng, based on harvested acres in 2019.
In addition, hog producers will receive a payment based on the number of live hogs owned on a day selected by the producer between April 1 and May 15, 2019.
Other limitations
MFP payments are limited to a combined $250,000 for non-specialty crops per person or legal entity. MFP payments are also limited to a combined $250,000 for dairy and hog producers and a combined $250,000 for specialty crop producers. However, no applicant can receive more than $500,000. Eligible applicants must also have an average adjusted gross income (AGI) for tax years 2014, 2015, and 2016 of less than $900,000 or, 75% of the person's or legal entity's average AGI for tax years 2014, 2015, and 2016 must have been derived from farming and ranching. Applicants must also comply with the provisions of the Highly Erodible Land and Wetland Conservation regulations.
In June, H.R. 2157, the Additional Supplemental Appropriations for Disaster Relief Act of 2019 was signed into law by President Trump, requiring a change to the first round of MFP assistance provided in 2018. Producers previously deemed ineligible for MFP in 2018 because they had an average AGI level higher than $900,000 may now be eligible for 2018 MFP benefits. Those producers must be able to verify 75% or more of their average AGI was derived from farming and ranching to qualify. This supplemental MFP signup period will run parallel to the 2019 MFP signup, from July 29 through Dec. 6, 2019.
Click here for more information or contact your local FSA office.
Progressive Dairy will summarize provisions of the FPDP and ATP in a separate article.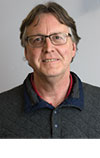 Dave Natzke

Editor
Progressive Dairy