Dean Foods announced that it has received approvals from the U.S. Bankruptcy Court for the Southern District of Texas for the "first day" motions related to the company's voluntary Chapter 11 petitions filed on Nov. 12, 2019. Among those approvals was a motion to pay dairy farmers for milk.
Read: Dean Foods files Chapter 11 bankruptcy, negotiating with DFA.
Once filing for bankruptcy, financial transactions must be approved by the bankruptcy court. Among the dockets posted, Dean Foods filed a motion seeking permission to pay "critical vendors" to facilitate their ongoing operations.
According to a court document (search dockets for #29) filed on Nov. 12, Robert Matson, senior director of dairy procurement for Dean, urged approval of a motion allowing the company to pay dairy farmers for their milk. He noted failure to approve the motion could lead to irreparable harm to its dairy farmer milk suppliers and to Dean as farmers go out of business or leave for any potential alternative milk markets.
The docket noted Dean Foods acquires about 85% of its milk from cooperatives and is a single-largest milk buyer for some of those co-ops. The remaining 15% of the milk comes from about 600 independent family dairy farms.
In general, Dean Foods pays an advance for milk to be supplied in a given month around the 25th day of that month and then pays the balance owed around the 15th day of the following month.
For example, for October 2019, Dean Foods paid advances of $124.2 million on Oct. 25, 2019, and owed approximately $163 million on Nov. 15 for the balance of the payment owed for milk delivered in October 2019.
Sources said remaining payments to dairy farmers for October milk deliveries could begin on Nov. 18.
The court granted Dean Foods interim approval to access up to $475 million of the $850 million in committed debtor-in-possession (DIP) financing from its lenders, which along with cash on hand and operating cash flows is expected to be sufficient to support the company's continued operations during this process. Among other things, the court authorized Dean to continue paying employee wages and benefits without interruption and making payments to suppliers and vendors in full under normal terms for goods and services provided on or after Nov. 12, 2019.
"We appreciate the swift action by the court to approve these motions, which will enable us to continue operating as normal," said Eric Beringause, president and CEO of Dean Foods.
As of early Nov. 18, more than 205 legal dockets had been filed in the court. Court filings and other information related to the proceedings are available on a separate website administered by the company's claims agent, Epiq Corporate Restructuring LLC. Additional information is available on the restructuring page of the company's website.
Last week, the Tennessee Farm Bureau provided an advisory to its members who market milk through Dean Foods. The advisory recommended producers should carefully read any communications received from Dean Foods and consider consulting with an attorney and/or professional competent with bankruptcy proceedings.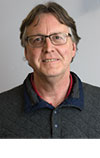 Dave Natzke

Editor
Progressive Dairy