The stories continue to roll in regarding the donation of dairy products – frequently from dairy farmers and their organizations who themselves are suffering economically – to those in need.
Previously, Progressive Dairy compiled a list of more than 35 stories describing efforts to donate and distribute dairy products to those suffering food insecurity due to the COVID-19 crisis. (Read: Providing milk to those in need: How the dairy industry worked to fill the gaps during COVID-19. Here are some more.
Dairy producers join to distribute milk in Maryland
Maryland & Virginia Milk Producers Cooperative in partnership with the Land O'Lakes Foundation distributed 2,160 gallons of milk in New Windsor, Maryland, May 30.
Thanks to a grant from the Land O'Lakes Foundation, Maryland & Virginia Milk Producers teamed up with Hoober Inc. and the New Windsor Volunteer Fire Department, along with local dairy farmers. Volunteers handed out fresh Maola milk at the New Windsor Fire Hall. Local residents received two gallons of milk per car. Over 1,200 gallons were given out at the event. The rest of the milk was distributed to local food pantries and food banks.
Maryland & Virginia and Land O'Lakes dairy farmers spearheaded the effort to help their community during the COVID-19 pandemic. The Land O'Lakes Foundation provided a $5,000 Mid-Atlantic Program grant to the New Windsor Volunteer Fire Department for the purchase of the milk.
Maryland & Virginia Milk Producers Cooperative bottles fresh Maola local dairies milk and dairy products.
Farmer-owned cooperative Land O'Lakes Inc. donates a portion of its pre-tax profits to the Land O'Lakes Foundation. In 2019, it contributed $13 million in donating $2.2 million through member-directed philanthropy programs and complemented that with more than $745,000 in in-kind product donations for hunger relief.
DFA creates nationwide milk donation appeal
With schools closed and community meal services suspended amid the COVID-19 crisis, the need for reliable, nutritious food is even greater for thousands of families across the country. Starting on June 1, World Milk Day, Dairy Farmers of America (DFA) began encouraging everyone to join them in the "Gallons of Good" initiative.
For every social post sharing using #GallonsOfGood during the month of June, DFA will donate $1 to help local food banks purchase milk through the Farmers Feeding Families Fund.
Additionally, throughout June Dairy Month, DFA family farmers across the country will deliver more than 10,000 gallons of milk to local communities through milk giveaways, food drives and donations to local food banks. Follow along throughout the month on @dfamilk on Facebook, Instagram and Twitter.
DFA family farmer-owners have donated the equivalent of more than 625,000 gallons of milk to those in need over the past few months. Additionally, through the creation of the DFA Cares Farmers Feeding Families Fund, DFA and its farmer-owners are raising money to help provide essential support and deliver much-needed dairy products to community food banks across the country. To date, DFA has raised more than $500,000.
Connection links Wisconsin dairy manufacturers and food banks
Seeking to smooth supply chain systems linking those who produce food and those in need, several trade groups, organizations tackling hunger and a University of Wisconsin (UW) – Madison professor are working together to create new outlets for Wisconsin dairy farm products in the state's food bank and pantry networks. The groups are connecting via an online exchange called FoodSourceUSA.
FoodSourceUSA utilizes a stock replenishment, compliance, sourcing, food safety and risk management technology platform. The exchange is available to approved food producers and distributors, food banks, pantries and other distributors of food assistance to provide and source products that have been displaced by COVID-19.
When the crisis hit, the U.S. government provided funding to address supply chain dislocations to support connections between distressed producers and Americans in need of food assistance. With the federal funding, access to the ReposiTrak technology platform is free for both buyers and sellers nationwide, according to Molly Jahn, professor and former dean of the college of agricultural and life sciences at UW – Madison.
The first transaction in Wisconsin on this platform was between Emmi Roth and Second Harvest Foodbank of Southern Wisconsin, which moved 14,000 pounds of Wisconsin cheese to families facing hunger. Since then, additional sales of produce and meat products have been sold through FoodSourceUSA.
According to Jahn, the curated marketplace allows both buyer and seller full transparency for each transaction, automatically keeping a single auditable record of each transaction that remains available to all interested parties.
Qualified suppliers with food-bank-ready surplus produce, protein and dairy, and organizations involved in delivering food assistance with COVID-19 relief funds can request registration from FoodSourceUSA.
SpartanNash, Borden Dairy team up to distribute milk
Grocery distributor SpartanNash has partnered with Borden Dairy to distribute 57,600 servings of milk to the Food Bank of Eastern Michigan for those in need during the COVID-19 pandemic. The milk will be distributed to the food bank's network of 400 partner agencies across Michigan's 22 counties.
Borden Dairy is distributing fresh milk to nonprofits through the USDA's new Farmers to Families Food Box Program, which is part of the Coronavirus Farm Assistance Program (CFAP). Borden Dairy received the USDA's largest award under the Farmers to Families Food Box Program and plans to distribute a total of 700 million servings of milk in the Southeast, Southwest and Midwest regions, including Alabama, Arkansas, Florida, Georgia, Illinois, Indiana, Kentucky, Louisiana, Michigan, Mississippi, North Carolina, Ohio, Oklahoma, South Carolina, Tennessee and Texas.
SUNY Cobleskill hosting second dairy drive-thru
The State University of New York (SUNY) at Cobleskill will host a second Dairy and Pantry Drive Through on June 4 from 10 a.m. to noon (Eastern time).
Held in cooperation with the Schoharie County Farm Bureau, the Cobleskill Elks, the Regional Food Bank of Northeastern New York and other community volunteers and donors, the event will provide dairy and pantry bundles free to all patrons.
The total bundle will include a variety of dairy, frozen items, shelf stable products and special donations from Dairy Farmers of America (DFA) and Cabot Creamery.
The first Dairy and Pantry Drive Through, May 1, distributed over 20,000 pounds of food from the Regional Food Bank of Northeastern New York, 120 gallons of milk from Mountainside Farms of Roxbury, New York, and a pallet of cereal from Price Chopper of Cobleskill.
PHOTO: Volunteers from the New Windsor Fire Department, Hoober Inc. and local dairy farmer members with Maryland & Virginia Milk Producers and Land O'Lakes helped hand out gallons of Maola milk, May 30, at Windsor, Maryland. Photo courtesy of Maryland & Virginia Milk Producers Cooperative.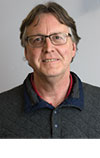 Dave Natzke

Editor
Progressive Dairy