The Dairy Business Association (DBA) of Wisconsin filed a lawsuit against the state's Department of Natural Resources (DNR), Aug. 1, charging the agency with overreaching its legal authority on key regulations impacting the dairy industry.
The DNR has 45 days to respond to the summons, filed in the Wisconsin Circuit Court of Brown County, Green Bay, Wisconsin. The suit was filed on behalf of DBA by the law firm of Michael Best & Friedrich LLP.
In an e-mail statement to Progressive Dairyman, James Dick, DNR director of communications, said it was the agency's practice not to comment on pending litigation.
DBA alleges DNR has circumvented procedures to establish rules regulating farms for several years in violation of Act 21, signed into law by Governor Scott Walker in 2011. DBA charged DNR with enacting regulations through the use of guidance documents and advisory letters.
Since that law went into effect, DBA said it has attempted to use diplomacy to work with DNR to resolve issues. However, an April 2016 change in enforcement of a rule regarding calf hutches and vegetative treatment areas (VTAs) was "the straw that the broke the camel's back," prompting the lawsuit, according to Mike North, DBA president. "For years, the DNR has gone too far in developing rules for farms that it didn't have the right to implement. We tried diplomatically to solve this problem, but got nowhere."
Read North's August 10 statement.
The DBA complaint identifies the calf hutch/VTA issue and regulation of runoff of leachate from feed storage areas as examples of rules it says Wisconsin DNR promulgated and implemented without going through proper rulemaking processes. The lawsuit seeks an injunction declaring the rules are illegal and prohibiting the DNR from enforcing them.
"For years, the DNR encouraged farmers to build what are called vegetative treatment areas (VTAs) where the water is safely and naturally treated to prevent runoff and protect water quality," according to a DBA press release. "In 2016, the agency suddenly did an about-face and began requiring farmers to collect all the water and add it to manure pits for spreading on fields."
DBA said its leaders met with DNR officials numerous times since then, and although DNR's position has softened somewhat, the agency has not backed away from its position.
In June 2017, DBA invited members to provide information on the calf hutch/VTA regulation to determine how many members were being impacted.
"We were finding many members were up against these issues," North said. "It's been an ongoing issue with a broad group of our members."
The reversal on VTAs is causing farmers to spend millions of dollars on new storage lagoons and calf hutch improvements, creating confusion and uncertainty, and actually increasing the risk of pollution, he said. Drastic increases in the amount of liquid that farmers need to apply to fields during Wisconsin's very narrow windows for spreading (spring and fall) will increase — not reduce — the risk of runoff.
DBA governmental affairs director John Holevoet added that about 100 members of his group have been directly impacted by the new policy, including those currently going through a permit process, modifying a permit or when their permits come back up for renewal.
However, Holevoet says the impact extends much further, reaching every concentrated animal feeding operation (CAFO) and smaller farms regulated under other DNR administrative rules in the state.
North said the regulatory climate has also impacted the future of Wisconsin's dairy industry, including farmers, processors and others in allied industries.
While some farmers have made the added investment of alternative water handling systems, others have looked to build out of state, pushing the economic impact into the "hundreds of millions" of dollars," North said.
"There's a slow trickle of farms out of state that can be directly attributed to this," he said. "If they aren't moving their entire operations, they're looking to other states to continue to grow. They're making the choice not to grow here, and this is a big part of why."
"The DNR — unfairly, unnecessarily and illegally — is putting the livelihoods of dairy farm families at risk," he said. "They need to be treated fairly and provided with predictability in order to run their businesses successfully."
North said the hope is that the lawsuit will result in a harmonization of state and federal law, while still providing for environmental oversight of farms.
"Dairy farmers are committed to doing the right thing for their cows, their communities and the environment," he said. "Now, we need the DNR to do the right thing in regulating our farms.
"And this affects more than farmers," he said. "Many businesses and others who deal with the DNR are frustrated as well. All of us — the public — should be concerned when a state agency exceeds its authority. There is a tremendous amount at stake.
"Farmers are not above the law. The Department of Natural Resources shouldn't be either," North said. "This lawsuit is about more than VTAs and calf hutches; it is about preventing the DNR from ignoring the law."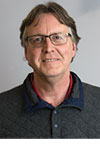 Dave Natzke

Editor
Progressive Dairyman
Before commenting on our articles, please note our Terms for Commenting.