The USDA will begin accepting applications for the Dairy Margin Coverage (DMC) program on Tuesday, Oct. 13, 2020, for 2021 enrollment. Sign-up will run through Dec. 11, 2020. Earlier this summer, the starting date for 2021 DMC enrollment was announced as Oct. 12. However, Monday, Oct. 12 is a federal holiday.
DMC is a voluntary risk management program that offers protection to dairy producers when the difference between the all-milk price and the average feed price (the margin) falls below a certain dollar amount selected by the producer. DMC payments were triggered for seven months in 2019 and, as of August, three months so far in 2020. Based on current futures prices, a small indemnity payment was forecast on September milk. That will be announced on Oct. 30.
Read: August DMC margin is $10.83 per cwt.
To determine the appropriate level of coverage for a specific dairy operation, producers can utilize the recently updated online dairy decision tool. The decision tool is designed to assist producers with calculating total premium costs and administrative fees associated with participation in DMC. An informational video is available too.
As in previous years, producers will need to certify to commercially marketing milk, pay the $100 administrative fee and sign the DMC contract. The administrative fee can be waived for eligible limited resource, socially disadvantaged, veteran or beginning farmers.
In late 2019, producers were eligible to sign up for DMC through 2023 and were eligible to receive discounts on premiums. This year, only new producers who began commercially marketing milk 90 days prior to enrollment can lock in coverages until 2023 and be eligible for discounted premiums. All other DMC participants will be eligible to enroll annually, with no premium discounts.
Producers who are first-time enrollees will need to establish a production history with the USDA Farm Service Agency (FSA) and, depending on when they started to commercially market milk, some production information may be required. In some cases, the milk marketing statements for an applicable time period provide the production history information. However, if a dairy operation has an established production history, enrolling is simply a matter of contacting FSA to complete a DMC contract.
As a refresher, the DMC program offers catastrophic coverage (milk income margin over feed cost of $4 per hundredweight) at no cost, with higher levels of protection available for a premium. Tier I enrollment covers the first 5 million pounds of annual production history up to a maximum margin of $9.50 per hundredweight. Tier II enrollment covers production history above 5 million pounds up to a maximum margin of $8 per hundredweight.
Due to COVID-19, FSA county offices have adopted electronic and online options for producers to be able to complete applications. Some offices are open to visitors to conduct business in person by appointment only. Contact your local office when sign-up begins this fall to learn about the best methods to complete the required steps.
A look back
As 2019 came to a close, the market outlook indicated stronger milk prices and the likelihood DMC indemnity payments would not be triggered in 2020. As a result, milk volume protected under DMC fell to about 122 billion pounds, about 60 billion pounds less than 2019. Only about 51% of U.S. dairy producers with FSA-established milk production history signed up.
However, market disruptions caused by the coronavirus pandemic drove milk prices sharply lower, triggering significant indemnity payments in April-May 2020. In most cases, those net payments surpassed premium costs for the entire year. As of the end of September, DMC had made an estimated $196.4 million in payments to producers enrolled in the program in 2020, with payments averaging $14,573.
For more information, visit the DMC webpage.
Read also: 3 Open Minutes with Richard Fordyce.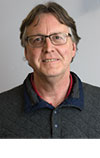 Dave Natzke

Editor
Progressive Dairy