The American Dairy Coalition is asking for support of a state-based worker visa program. USDA proposed eliminating one importer position on the National Dairy Promotion and Research Board. Revisions to organic animal welfare standards are proposed. This and other U.S. dairy policy news can be found here.
American Dairy Coalition seeks support for state-based worker visa program
With immigration reform a hot potato no politicians want to touch, the American Dairy Coalition (ADC) is asking dairy farmers, other agricultural producers and Congress to get behind a plan allowing individual states to design work visa programs to fit their needs.
Such a program, which would require approval and oversight by the federal government, would allow states with needs for immigrant labor to participate, enforce and regulate the visa program. States would decide whether to participate or not.
According to a 2014 Cato Institute report, Canada and Australia have regional visa programs.
Immigration reform and other issues were discussed during ADC's recent "Business Day on Capitol Hill," March 22-23, in Washington, D.C. ADC is led by executive director Laurie Fischer.
Proposal eliminates one importer from National Dairy Board
Dairy importers could lose one of two positions on the National Dairy Promotion and Research Board (NDB) under a proposed USDA rule.
The number of domestic members would remain unchanged at 36, and the entire board would be reduced to 37.
Federal law requires USDA to review the average volume of domestic production of dairy products compared to the average volume of imports of dairy products into the United States every three years. If warranted, USDA must reapportion NDB importer representation to reflect that balance.
Established in 1983, the NDB administers promotion, research and nutrition education programs. It is financed by a mandatory 15-cent per hundredweight assessment on all milk marketed commercially.
In 2011, the program was amended to include two importer positions on the board, accompanied by a $.075 per hundredweight assessment on milk, or equivalent thereof, on dairy products imported to the United States.
The proposed rule was published in the April 4, 2016 Federal Register and comment instructions are available on its website. Public comments must be submitted within 60 days after publication. USDA will issue a final rule following the comment period.
USDA issues proposed organic animal standards revisions
Years in the making, USDA's Agricultural Marketing Service (AMS) proposed amending U.S. organic livestock production requirements. The proposed animal welfare standards are based on previous standards, and incorporate recommendations by the National Organic Standards Board dating back to 2011.
Many of the proposed revisions address poultry production. However, provisions covering dairy include the prohibition of tail docking, prohibition of hormones to enhance production or reproduction, and required active monitoring and recording of lameness. Allowable methods of euthanasia are identified.
The proposal sets housing requirements for dairy young stock, allowing individual housing for pre-weaned animals as long as they have sufficient room to turn around, lie down, stretch and groom themselves. They also must be able to see, smell and hear other animals.
Group housing and access to the outdoors are required post-weaning.
Milk from animals treated with an allowed substance with a prescribed withholding time may not be sold or labeled as organic, but it can be fed to the cow's own offspring without loss of the calf's organic status.
It also addresses transportation and slaughter market standards.
A comment period is open for 60 days following publication in the Federal Register.
Read a short question and answer paper.
Nominees sought for National Organic Standards Board
USDA's Agricultural Marketing Service (AMS) is seeking nominations to fill five vacancies on the National Organic Standards Board (NOSB). Appointees will serve 5-year terms beginning Jan. 24, 2017.
Vacancies for the 15-member board include an individual with expertise in areas of environmental protection and resource conservation; an organic producer who owns or operates an organic operation; an organic handler or processor who owns or operates an organic handling operation; a representative of a public or consumer interest group; and a scientist (toxicology, ecology or biochemistry).
Nominations are required before June 3.
Download the nomination process and forms. PD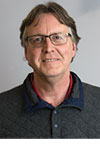 Dave Natzke

Editor
Progressive Dairyman