The USDA's Risk Management Agency (RMA) has approved a change in quarterly Dairy Revenue Protection (Dairy-RP) estimated milk yield per cow calculations for California, Texas and Illinois. Effective immediately, the change may make the federally subsidized milk revenue insurance program more financially attractive to dairy producers in those states seeking risk management protection.
A second change, effective July 1, 2021, allows dairy producers to buy Dairy-RP coverage based on Chicago Mercantile Exchange (CME) Class III milk prices even if Class IV milk futures prices make a limit-up or limit-down move, and vice versa.
Milk yield adjustments
As its name indicates, Dairy-RP is a revenue protection insurance program. Dairy producers are able to protect desired levels of milk revenue based on projected milk prices, calculated using CME quarterly average milk and/or component prices, times projected milk yields, calculated from historical milk per cow data from USDA National Ag Service (NASS) milk production reports.
Dairy-RP coverage is available through licensed and trained crop insurance agents, and dairy producers can generally purchase quarterly endorsements up to five quarters into the future. If either the actual milk price or milk yield falls from levels projected at the time Dairy-RP coverage is purchased, the lower quarterly milk revenue triggers an indemnity payment.
According to Geoff Vanden Heuvel, who is based in California and sells Dairy-RP (and Livestock Gross Margin for Dairy, or LGM-Dairy) through Dairy Gross Margin LLC, the estimated milk yields in California, Texas and Illinois have been problematic. With forecast milk yields underestimated in those states, producers frequently saw their actual yields come in above the projected levels. More milk sold translates into higher revenue, which in turn may have reduced – or made those producers ineligible – for Dairy-RP indemnity payments.
In California, milk yield projections were raised 104 pounds in the first quarter (Q1) of 2021 to 6,163 pounds. (The final day to purchase Dairy-RP coverage for the Q1 of 2021 is Dec. 15.) Thereafter, California projected milk yields were raised 123 pounds in Q2 to 6,140 pounds, 159 pounds in Q3 to 5,943 pounds and 292 pounds in Q4 to 6,020 pounds.
In Texas, changes were less dramatic. Milk yield projections were raised 15 pounds in Q1 of 2021 to 6,313 pounds, 71 pounds in Q2 to 6,446 pounds, 31 pounds in Q3 to 6,294 pounds and 78 pounds in Q4 to 66,131 pounds.
In Illinois, milk yield projections were raised 79 pounds in Q1 of 2021 to 5,557 pounds, 77 pounds in Q2 to 5,638 pounds, 86 pounds in Q3 to 5,201 pounds and 105 pounds in Q4 to 5,310 pounds.
Calling the change "a big deal" for affected producers, Vanden Heuvel credits Dairy-RP creators – Marin Bozic, ag economist at the University of Minnesota, and John Newton, chief economist with the American Farm Bureau Federation – for working with the USDA RMA to make the adjustments.
Vanden Heuvel said the inability to protect revenues came during a period when producers in those states were especially hard hit by Federal Milk Marketing Order (FMMO) negative producer price differentials (PPDs). Dairy-RP and other risk management tools do not incorporate negative PPDs into price or revenue protection.
Dairy-RP is available every day except holidays and USDA report days that could impact markets (see the calendar below).
Click here or on the calendar above to view it at full size in a new window.
Until July 2021, Dairy-RP is also not available on days when applicable futures contracts move limit-up or limit-down.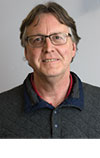 Dave Natzke

Editor
Progressive Dairy