Don't spend your "tariff wars" check from USDA quite yet.
On July 24, USDA officials provided a broad overview of Trump administration efforts to reduce the negative impact of ongoing tariff wars on the nation's agricultural producers.
To offset those losses and relieve the financial stress faced by U.S. farmers, the USDA planned to authorize up to $12 billion for three programs: direct payments to producers to offset losses, government purchases of agricultural commodities for feeding and nutrition programs, and money to assist in the development of new domestic and export markets.
Read: Trump administration plans to offset dairy, ag trade retaliation impact
Further details and implementation of those programs aren't expected until September. Despite the lack of details, early forecasts of how much money individual dairy farmers will receive has started trickling out. Those hypothetical payments – in some cases extremely high – are frequently based on an early estimate from the National Milk Producers Federation (NMPF) that the full impact of retaliatory tariffs – based on sharply lower milk futures prices in June – would cost U.S. dairy farmers about $1.65 per hundredweight, or a total of $1.8 billion, through the second half of 2018.
It's important to note the early estimate of financial damages caused by retaliatory tariffs was based on futures prices, not actual sales and monetary losses. Dairy futures have already improved somewhat since the initial impacts were estimated.
Many unknowns
Several questions remain before the USDA determines how funds earmarked to offset the financial damages caused by the tariff wars are calculated and distributed, and how much dairy farmers might receive in the form of direct payments.
Since making the announcement, U.S. Ag Secretary Sony Perdue has stated funds available for direct payments covering all commodities (soybean, sorghum, wheat, corn, cotton, dairy and pork) will be in the $7 billion to $8 billion range, about two-thirds of the $12 billion total.
The Trump administration tariffs on steel and aluminum targeted four trading partners: China, the European Union, Canada and Mexico. Of those, the U.S. sells virtually no dairy products to the European Union, and sales to Canada are minimal. For dairy, then, the negative trade impacts of retaliatory tariffs focus on China and Mexico.
There have been recent reports the U.S. may split current North American Free Trade Agreement (NAFTA) negotiations and develop a bilateral agreement with Mexico. If an agreement can be reached, both countries could end tariffs and counter tariffs. As the largest customer of U.S. dairy exports, normalized trade with Mexico has the potential to push dairy futures prices higher and immediately reduce financial damages.
Trade negotiations with China will likely take much longer, so some export losses will remain. Working with industry leaders, USDA will have to determine how much potential financial damage was caused by the retaliatory tariffs and what level resulted from nontariff factors, such as growing global milk production, large dairy product inventories, etc.
Final program details aren't likely until after Labor Day, so don't spend any estimated tariff wars' dividends yet.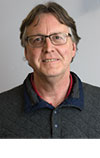 Dave Natzke

Editor
Progressive Dairyman