With ongoing tariffs and the potential threat of more to come, the value of April 2019 U.S. ag exports fell below imports for the first time since May 2017.
U.S. ag exports were valued at $11.2 billion in April, while ag imports rose to a record-high $12.1 billion. That created a U.S. ag trade deficit of more than $865 million for the month, only the fourth monthly deficit in more than a decade.
Through the first four months of 2019, U.S. ag exports and imports are almost even, each at $45 billion, and yielding a trade surplus of just $186 million.
Dairy exports shoot par
Given the headwinds, April exports of U.S. dairy products were on par with recent months, according to monthly data from the U.S. Dairy Export Council (USDEC). However, April's numbers pale in comparison to the record-high volumes exported during the same month one year ago.
Overall performance continues to be dragged down by lost sales to China due to retaliatory tariffs in place since last summer and further compounded by African swine fever's devastating impact on China's swine herd. In April, U.S. exports of milk powders, cheese, butterfat, whey products and lactose to China were down 64% from a year ago – a loss of 27,000 tons of product sales. Whey exports to China were the lowest monthly volume in nearly nine years.
Here's a summary of April 2019 numbers:
Volume basis: Overall, suppliers shipped 169,072 tons of milk powders, cheese, butterfat, whey products and lactose in April, about the same as the monthly average for the previous 10 months. However, the total was down 22% from the all-time high volume of April 2018. In the first four months of the year, overall volume is on track for the third-best year ever, only trailing the pace of 2018 and 2014.
Cheese has been one of the bright spots this year, with exports up 7% year to date and running at a five-year high. In April, volume was 32,434 tons, down 1%. Sales to Mexico were improved – the most in 10 months.
However, other key ingredient categories – nonfat dry milk and skim milk powder and whey – were lower.
Value basis: Total U.S. exports were worth $498.1 million, down 5% year over year. Year to date, U.S. export value is up for the third straight year and represents the highest total since 2015.


Total milk solids basis: April exports were equivalent to 14.4% of U.S. milk solids production (Table 1), well off last April's level of 18.7%. During the first four months of the year, exports were equivalent to 14.1% of production compared with an average of 14.7% from 2014-18.
Dairy heifer exports remain weak
With more than adequate global milk supplies and a strong U.S. dollar, dairy replacement heifer export activity remained light. April exports totaled 962 head, the third time in the past four months that foreign sales were under 1,000 head.
Most of the heifers again stayed close to home: 772 went to Mexico and 169 moved to Canada. A Colombia buyer took 21 head. The total shipments were valued at $1.56 million.
Citing a recent surge in cattle sold to Kazakhstan, Gerardo Quaassdorff, T.K. Exports Inc., Boston, Virginia, said he's seeing stronger demand for beef cattle than dairy replacements.
Tony Clayton, Clayton Agri-Marketing Inc., Jefferson City, Missouri, said countries with the most interest in U.S. dairy cattle, such as Pakistan, face unfavorable currency exchange rates, which are putting a hold on orders for fall delivery. The potential for new tariffs on Mexico has soured some sales there.
April hay exports on trend
Although down slightly from March, U.S. hay exports maintained recent trends in April.
At 111,680 metric tons (MT), April shipments of other hay declined about 13,000 MT from March; April sales were valued at $37.9 million.
Japan remained the most prolific buyer of other hay, topping 60,000 MT for the fourth consecutive month. Sales to three other major foreign markets – South Korea, Taiwan and United Arab Emirates (UAE) – were down slightly from March but were within range of recent months.
April alfalfa hay shipments totaled 215,592 MT and were valued at $68 million. Among leading markets for alfalfa hay, China returned to the top spot despite the ongoing trade and tariff war with the U.S. At 60,943 MT, it was China's largest purchase on a volume basis since last September.
Japan wasn't far behind, buying 56,944 MT. Sales to Saudi Arabia were the strongest since last November, but volumes to the UAE, South Korea and Taiwan were all down from March.
USDA lowers ag export forecast
Continued trade tensions with China cloud the USDA's latest ag export forecast, but surprisingly, the outlook for dairy exports improved. However, the estimates were released prior to President Trump's announcement that he would apply new immigration-related tariffs on products imported from Mexico, beginning June 10, which could draw retaliatory tariffs on U.S. products.
The agency's quarterly Outlook for U.S. Agricultural Trade report, released May 30, raised projected fiscal year (FY)19 (Oct. 1, 2018 – Sept. 30, 2019) dairy exports to $5.6 billion, up $200 million from February's forecast and about equal to total exports a year earlier. Due to the mixed nature of products, the report does not provide an estimate of estimated volumes.
The USDA also forecast FY19 U.S. dairy imports to remain steady with both the previous year and the February forecast at $3.4 billion, although cheese imports were raised $100 million to $1.4 billion.
Overall, the USDA report cut expected FY19 U.S. ag exports to $137 billion, down about $4.5 billion from the February forecast. The FY19 U.S. ag trade surplus, forecasted at $8 billion in May, was cut by $5.5 billion from February.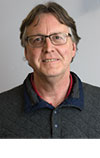 Dave Natzke

Editor
Progressive Dairyman