Editor's note: This article has been updated to include comments from Dairy Farmers of America regarding the lawsuit filed in North Carolina.
Dean Foods' financial struggles continue to reverberate throughout the dairy industry, affecting farmer milk checks for producers nearly nationwide.
Contacted by Progressive Dairy, several Federal Milk Marketing Order (FMMO) administrators indicated Dean Foods failed to make FMMO producer settlement fund payments for milk pooled during April 2020. In addition, Dean owed monies to the FMMOs for producer marketing services, transportation credits and administrative services. No estimate of the payment total for individual or all FMMOs was available.
FMMO payment settlement dates vary by order. For example, May payments were due May 12 in Appalachian, Florida and Southeast orders; May 13 in the Arizona order; May 14 in the Central order; May 15 in Northeast, Upper Midwest and Mideast orders; and May 18 in California, Pacific Northwest and Southwest orders.
According to Toby Anekwe, public affairs specialist with the USDA's Ag Marketing Service, Dean Foods is fully regulated on nine FMMOs – all except Arizona and the Pacific Northwest. The office confirmed producer settlement fund payments were not made in any of those nine orders.
When producer settlement fund payments are not made, FMMO regulations stipulate that distribution of available money is prorated uniformly to all milk handlers, including co-ops, in the FMMO, who then distribute the money to producers. Handlers are notified of the nonpayment and the pro-ration of available producer settlement monies. That results in lower milk payments to all dairy farmers pooling in each affected FMMO.
According to copies of letters obtained by Progressive Dairy, FMMO administrators and the USDA were working with the U.S. Department of Justice (DOJ) in an attempt to recover money from Dean Foods. Should the producer settlement fund payments be recovered from Dean, full payments will be distributed. Dean did not respond to an initial request for comment.
Substantially all of Dean Foods' facilities and assets were recently sold through a Chapter 11 bankruptcy agreement. Dairy Farmers of America (DFA) purchased 44 of 57 Dean facilities and another dairy cooperative, Prairie Farms Dairy, purchasing eight facilities, two distribution branches and other assets. Dean had announced that most of the transactions closed by May 1.
Lawsuit filed in North Carolina
In a development related to the sale of Dean assets, Food Lion LLC and the Maryland and Virginia Milk Producers Cooperative Association (MDVA) have filed a lawsuit seeking to find DFA's acquisition of Dean facilities in North Carolina and South Carolina in violation of antitrust laws and asking that DFA be required to divest at least one of three fluid milk processing facilities in those states. The lawsuit was filed in the U.S. District Court for the Middle District of North Carolina, May 19.
Dean plants in High Point and Winston-Salem, North Carolina, and Spartanburg, South Carolina, were part of the bankruptcy sale agreement between Dean and DFA, approved in early April. According to the complaint, purchase of those facilities positions DFA to monopolize the dairy supply chain in the region.
The three facilities were not part of divestiture order issued by the DOJ in early May. Read: DOJ orders DFA to divest three Dean facilities.
"We are aware of the lawsuit that has been filed regarding our acquisition of three Dean Foods facilities in North and South Carolina. This transaction has been approved by the Bankruptcy Court and, after a rigorous review, by the U.S. Department of Justice," said Monica Massey, DFA's executive vice president and chief of staff. "We believe these claims are meritless and perplexing, and we will aggressively defend ourselves. Our primary focus in acquiring these facilities has been, and continues to be, to maintain milk markets and minimize disruption to the dairy industry."
Headquartered in Salisbury, North Carolina, Food Lion is one of the largest retail purchasers of processed fluid milk from processing facilities in North and South Carolina. It operates more than 1,000 supermarkets, either directly or through affiliates, in 10 states, including approximately 600 supermarkets in North Carolina and South Carolina and dozens more that purchase fluid milk from milk processing facilities in the Carolinas.
MDVA is a dairy cooperative with approximately 950 member farms in 11 states throughout the Mid-Atlantic and Southeast. MDVA also owns two fluid milk processing facilities outside of the Carolinas and two plants that produce bulk dairy ingredients for food manufacturers.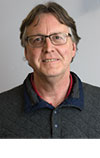 Dave Natzke

Editor
Progressive Dairy