Dairy producers hoping for a year-end price rally didn't have much to cheer about as the 2017 calendar turned to the last page. Meanwhile, the USDA updated milk prices, feed costs and income margins from October.
October milk prices steady
October 2017's U.S. average milk price of $17.90 per hundredweight (cwt) was up 10 cents from September, and up $1.30 cents compared to October 2016, according to the USDA's monthly Ag Prices report. The January-October 2017 average of $17.62 per cwt is $1.74 more than the same period a year earlier.
Among individual major states (Table 1), Idaho, South Dakota, Minnesota, Iowa, Oregon and Utah posted the largest gains (+50 to +80 cents per cwt) compared to a month earlier; California's average was +33 cents per cwt. Florida and Virginia led decliners (-50 cents per cwt).
Compared to a year earlier, October 2017 milk prices were up $2.30 per cwt in Oregon and $1.70 per cwt in Idaho, Ohio and Utah. No states saw a year-over-year price decline.
While milk prices improved somewhat in 2017, price announcements don't tell the whole story. Market deductions are cutting into the price dairy farmers actually receive in their milk check. Watch for an article, "Uncovering basis shrink: Where are milk check deductions being made?" online and in the Jan. 1, 2018 issue of Progressive Dairyman.
MPP-Dairy margin also steady
The slight improvement in milk prices was offset by higher soybean meal and hay prices, leaving the October income over feed cost margin virtually unchanged from September, according to the USDA Farm Service Agency's (FSA) MPP-Dairy calculations (Table 2).
National average prices for corn ($3.26 per bushel, down 1 cent per bushel from September); hay ($152 per ton, up $3); and soybean meal ($315.23 per ton, up $7.53) resulted in total feed costs of $7.90 per cwt of milk sold, up 9 cents from September.
Subtracted from the average milk price, the October MPP-Dairy income margin was $10 per cwt, up about a penny from September.
The October calculations are the second half of two-month factors used to determine potential indemnity payments under MPP-Dairy. The September-October margin average was $10 per cwt, meaning no payments will be made at any insured level.
Looking ahead
After starting the month weaker, dairy margins ended November mixed, according to Commodity & Ingredient Hedging LLC.
Fourth-quarter 2017 margins slipped, but margins for 2018 improved on news China will lower tariffs on U.S. cheese imports. Chinese demand should help the U.S. reduce the current high stockpile of cheese. The monthly USDA Cold Storage report showed a seasonal decline in cheese stocks, although stockpiles remain historically high.
Feed prices held relatively steady over the last two weeks of November, although soybean meal prices began moving higher on indications of strong soybean demand.
Based on milk and feed futures prices as of Dec. 4, the Program on Dairy Markets and Policy projected monthly MPP-Dairy margins to decline through May 2018, falling below $8 per cwt from February through June. Those margins would trigger MPP-Dairy indemnity payments for those insured at the top level.
October cull cow prices fall
With heavy slaughter rates, U.S. average cull cow prices declined. October 2017 cull cow prices (beef and dairy combined) averaged $65.40 per cwt, down $4.50 from September but unchanged from October 2016. It was the lowest average price since February 2017. Year-to-date, the cull cow price average is $70.93 per cwt, down $6.64 from January-October 2016.
Global Dairy Trade index halts slide
Dairy producers did get a little good news this week on the international front, with the Global Dairy Trade (GDT) auction, Dec. 5, halting a four-session decline. Thanks to higher milk powder prices, the overall dairy product price index rose 0.4 percent. Whole, skim and buttermilk powder prices were up. However, the butter price was down 11 percent, and the cheddar cheese price declined 3.9 percent. The next GDT auction is Dec. 19.
U.S. organic milk pay prices summarized
December 2017 organic milk pay prices are down 9 to 14 percent compared to the 12-month average, based on data from the USDA's Nov. 27-Dec. 1 Organic Dairy Market News. The report summarized regional organic milk pay prices for December 2017 and the 12-month 2017 average for milk contracted with a major national organic cooperative.
Milk prices are based on 12.2 percent component levels (3.5 percent butterfat, 3.05 percent protein and 5.65 percent other solids). A $180 stop charge per month applies, and a $2 per cwt inventory management reduction is in effect during December. Market adjustment premiums may be applied by the processor.
December 2017 and 12-month 2017 average prices ($ per cwt), respectively, for selected regions, are:
• California North Coast – $26.80; $31.05
• Colorado – $25.55; $29.80
• Mideast – $27.55; $31.13
• Midwest – $26.55; $30.13
• New England – $28.80; $32.39
• Northeast – $28.55; $32.14
• New Mexico-Texas – $26.80; $31.05
• Virginia-West Virginia $28.55; $32.14
Oregon-Washington: Milk hauling charges rise
Weighted average milk hauling charges in the Pacific Northwest federal milk marketing order rose nearly 9 cents per hundredweight between May 2016 and 2017. Hauling charges across the order averaged 55.32 cents per cwt in May 2017.
Compared to May 2016, hauling charges in Oregon rose 10.74 cents per cwt, to an average of 43.7 cents per cwt in May 2017. May 2017 weighted hauling charges averaged 43 cents per cwt in western Oregon and 51.8 cents per cwt in eastern Oregon.
Washington rates rose 5.45 cents per cwt, to an average of 56.93 cents per cwt. May 2017 weighted hauling charges averaged 47 cents per cwt in western Washington and 62 cents per cwt in eastern Washington.
West Coast No. 2 diesel fuel prices averaged $2.75 per gallon in 2017, up from $2.17 per gallon in 2016.
Iowa-Nebraska: Dairy budgets better in October
Iowa-Nebraska dairy margins improved in October, with all four business models hitting break-even milk prices or higher, according to Robert Tigner, University of Nebraska Extension agricultural systems economist/educator.
Lower overall feed costs and a big increase in the milk protein price offset lower butterfat and other solids prices and a 69-cent per cwt drop in the producer price differential (PPD) for the month.
October feed commodity costs were mostly lower, led by cottonseed, with soybean meal and corn also down. Hay prices were up slightly, averaging $162.50 per ton.
Also impacting income, cull cow prices were lower.
Tigner calculates dairy budgets for two production levels (20,000 and 24,000 pounds of milk per cow per year) and two management systems (freestall and tiestall barns).
The Iowa-Nebraska October 2017 average milk price was $18.11 per cwt. Break-even prices were:
• Freestall herd with a 20,000-pound production average – $16.04 per cwt.
• Freestall herd with a 24,000-pound average – $14.12 per cwt.
• Tiestall herd with a 20,000-pound production average – $17.57 per cwt.
• Tiestall herd with a 24,000-pound production average – $15.57 per cwt.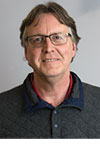 Dave Natzke

Editor
Progressive Dairyman
Before commenting on our articles, please note our Terms for Commenting.