TRENDING: DAIRY CONSUMPTION
The downward trend line in fluid milk consumption continued in 2018. And for the first time in years, the decline pulled down the entire dairy category on a per-capita basis.
Through the first eight months of the year, monthly USDA reports estimated sales of all fluid milk were running about 2.1 percent behind the same period in 2017. In its latest annual summary, the USDA estimated per-capita consumption of fluid milk products at 149 pounds in 2017, down 5 pounds from 2016 and down about 50 pounds in the past two decades. U.S. per-capita fluid milk consumption is now down nearly 100 pounds since 1975.
As a percentage of total dairy product consumption, fluid products have slipped from nearly 46 percent in 1975 to just over 23 percent in 2017.
In the past, the decline in fluid milk consumption was offset by robust gains in other product categories, especially cheese. But although cheese consumption did grow slightly in 2017 to almost 37 pounds per person, it wasn't enough to overcome the fluid milk slide. Per-capita consumption of yogurt and butter were unchanged from the year before, but consumption of regular ice cream, milk powders and dry whey declined.
Add it all up, and USDA data shows 2017 U.S. per-capita consumption of dairy products (on a milk equivalent, milkfat basis) slipped 2 pounds to 643 pounds. The disappointing 2017 numbers followed three years in which per-capita consumption had jumped 38 pounds, from 607 pounds in 2013 to 645 pounds in 2016. This was the first year-over-year decrease in total consumption since 2013.
There was some good news in the fluid milk aisle. Sales of lactose-free, whole and flavored whole milk grew. And early reports indicate fairlife, an ultrafiltered fluid milk product developed through the partnership of Coca-Cola and Select Milk Producers, was on pace to generate $420 million in sales.
The government was also providing some support. As part of its efforts to offset the negative impact of retaliatory tariffs on dairy exports, the USDA said it would purchase more than 9 million gallons of milk through the first quarter of 2019.
Separately, the USDA also announced it would buy $50 million in fluid milk, estimated at between 12 million and 15 million gallons of consumer-packaged whole, 2 percent, 1 percent and skim milk. The purchase announcement was the first ever involving fluid milk for domestic feeding programs.
Activity also continued in an effort to boost the varieties of fluid milk offered through school lunch programs.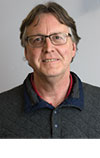 Dave Natzke

Editor
Progressive Dairyman