Tariffs apparently weren't a barrier to milk powder sales to Mexico, but the ongoing trade war did have a detrimental impact on overall dairy and hay sales to China in August. Dairy cattle exports were steady, but buyers are becoming more demanding.
Dairy product exports remain strong
August 2018 U.S. dairy exports were up 12 percent by volume and 3 percent by value compared to the same month a year earlier, according to a summary from Al Levitt, vice president of communications and market analysis at the U.S. Dairy Export Council (USDEC).
The year-over-year increase was driven by a 22-month high in shipments of nonfat dry milk/skim milk powder (NDM/SMP) to Mexico. In the first eight months of the year, exports of NDM/SMP, whey products and lactose all continued to run at a record pace.
With weak global dairy prices, most of the export gains are measured in volume, not value.
• Volume basis: Export suppliers shipped nearly 190,000 tons of milk powders, cheese, butterfat, whey products and lactose in August 2018, up 12 percent from August 2017. January-August 2018 exports are up 17 percent compared to the same period in 2017.
Exports of NDM/SMP totaled 62,313 tons, a 26 percent increase versus a year ago. Shipments to Mexico represented about 58 percent of the total and were the most since October 2016. Increased sales to Southeast Asia offset declines to China, Pakistan and Japan.
Tariffs did have a detrimental impact on sales to China during August. Total whey sales were off significantly (down 26 percent) for the second straight month, with nearly all the August decline from lower sales of modified whey (permeate). Cheese sales were down more than 40 percent.
August 2018 cheese exports were down 7 percent from last year. Retaliatory tariffs drove cheese shipments to Mexico lower for the second straight month, although there were reports some U.S. suppliers are covering part or all of the tariffs to facilitate sales. Results were mixed among other top markets. Strong gains were posted in exports to Central America and Australia, while shipments to South Korea were the lowest in seven months. Sales to China and Canada were both off more than 40 percent versus year-ago levels.
• Total solids basis: U.S. exports were equivalent to 16.8 percent of U.S. milk production in August, bringing the year-to-date percentage to 16.6 percent (Table 1).
• Value basis: Total August 2018 exports were worth $480.9 million, 3 percent more than the same month a year ago. In the first eight months of 2018, dairy exports totaled $3.82 billion, 4 percent more than the same period in 2017. Higher sales to Mexico, Southeast Asia, Canada and the Middle East/North Africa offset a large drop in sales to China, where exports values were down 33 percent and the lowest in nearly two years.
Dairy replacement exports
According to the USDA's Foreign Agricultural Service (FAS), August U.S. dairy replacement heifer exports hit 2,863 head, the third-highest monthly total of the year. At 15,916 head, the 2018 year-to-date sales are on pace to be the second strongest in the past four years, although some of those animals may be beef cattle misidentified as "dairy."
Leading markets in August were Qatar (1,700 head) and Mexico (1,039 head). Canada's total of 93 head was the lowest of the year.
Tony Clayton, Clayton Agri-Marketing Inc., Jefferson City, Missouri, said interest in U.S. dairy cattle remains healthy, but in some cases, foreign buyer expectations are unrealistic, and local dairy cattle management capabilities do not match the demand for high-quality cattle.
"We still see lots of people 'kicking the tires' on U.S. cattle, but many potential buyers from around the world are misinformed that every heifer for export is registered, fully loaded with genomic records and will produce A2 milk," he said. "Like buying a car, the more extras you ask for, the more it costs. Some countries need to learn to drive [produce milk] before asking for all the extras."
Looking ahead, a large shipment of dairy replacements left for Vietnam in September, and Clayton reported a tender for another 2,000 head of Holsteins was recently signed, with shipment in early January 2019.
Tariffs drive hay exports lower
China's retaliatory tariffs continue to hamper U.S. hay exports, which declined slightly for a third straight month. One exporter fears the negative impact could be long-lasting.
China's August purchase of 71,723 metric tons (MT) of alfalfa hay was the lowest monthly total since January, and down about 25,000 MT from April's peak of 96,027 MT. According to previous estimates, the retaliatory tariffs raise U.S. alfalfa hay prices by about $84 per metric ton.
"China is purchasing alfalfa from Spain at much lower prices," said Christy Mastin with Eckenberg Farms Inc., Mattawa, Washington. "The Spanish hay will be a problem even if the tariffs are ever lifted. Similar to the U.S. (2014-15) port slowdown – the [trade war] has forced buyers to find product from other countries, and if they are able to have acceptable performance – price, quality and delivery – then a change back to the U.S. will not happen quickly."
Check out the full article on the Progressive Forage website.
U.S. ag trade surplus
Monthly U.S. agricultural exports of just under $11 billion surpassed imports valued at $10.4 billion. However, at $619 million, the August 2018 U.S. ag trade surplus was the third-lowest monthly total in the past year.
Year-to-date fiscal year 2018 (October 2017-August 2018) exports now total $133.1 billion, compared to $127.9 billion in imports, yielding a trade surplus of about $15 billion. That compares to $19.9 billion for the same period a year earlier.
Read more
Latest posts on the USDEC Exporter Blog:
• Tariffs won't slow U.S. dairy's pursuit of ambitious export goal. In a video, USDEC President and CEO Tom Vilsack discusses Mexican and Chinese tariffs and the struggling U.S. dairy farm economy and the potential impact on the organization's goal to increase U.S. dairy export volume from roughly 15 percent of U.S. milk solids to 20 percent over the next three to five years.
• Analysis: Long-term dairy trade tactical, cyclical. In USDEC's new Global Dairy Market Outlook, Alan Levitt said it's easy to get caught up in single-month dairy export data. But while simple year-over-year comparisons for a single month can be useful, they remain imperfect. Because of the high seasonality of dairy production and trade, a clearer picture emerges when looking at a 12-month rolling average, he said. Over the last three years, a pattern has played out in a tactical buying cycle of about six months of good orders followed by about three months of lighter orders.
• Skeptical dairy farmers should embrace exports. Marilyn Hershey and her husband, Duane, run an 800-cow dairy farm in Cochranville, Pennsylvania. She is also chair of Dairy Management Inc., which manages the national dairy checkoff program. When fellow farmers tell her the dairy checkoff program should just focus on the U.S. and forget about exports, she asks them a question: What should we do with that American milk without global markets?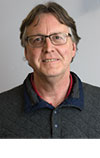 Dave Natzke

Editor
Progressive Dairyman