Editor's note: This article has been updated to include comments from Kristen Coady, senior vice president, corporate affairs at Dairy Farmers of America.
Dairy Farmers of America (DFA) has been named in another lawsuit over alleged antitrust activities related to milk marketing practices in the Northeast. The class action complaint was filed in the U.S. District Court for the District of Vermont on July 27, 2022.
The lawsuit was filed in the same court and before the same judge, District Judge Christina Reiss, as previous lawsuits against DFA that were settled in 2016 and 2020.
Read: Northeast milk marketing antitrust lawsuit settlement agreement revised and Settlement agreement reached in DFA Northeast lawsuit.
Lawsuit open to almost all Northeast producers
S.R.J.F Inc., identified as a producer of Grade A milk in Stamford, New York, is named as a plaintiff in the suit, on behalf of other dairy producers in DFA's Northeast regional dairy market, including Vermont, New York, Connecticut, Rhode Island, Massachusetts, New Hampshire, Maine, New Jersey, Maryland, Delaware and most of Pennsylvania. It includes all dairy farmers, whether DFA members or not, who produced and sold raw Grade A milk within DFA's Northeast area region any time from at least May 10, 2016, until the present.
The only producers excluded from the suit are producers certified under the USDA's National Organic Program, as well as approximately 115 dairy farmers who were plaintiffs in the Sitts v DFA litigation settled in 2020.
Producers are being represented by multiple law firms, including Lockridge Grindal Nauen, Hagens Berman and Scott+Scott, all of which have posted lawsuit notices on their websites.
The complaint alleges DFA "attempted to or did monopsonize the market for raw Grade A milk in the Northeast" from at least May 10, 2016. (A monopoly is defined as a situation where there is a single supplier of a good or service; a monopsony is defined as a situation where there is a single buyer.)
Citing ongoing dairy consolidation and increased DFA market share of the Northeast market, the suit blames DFA's "predatory and exclusionary conduct" involving milk markets. The lawsuit alleges that DFA also took steps to deny its competitors, including other cooperatives and independent farms, access to both DFA and non-DFA raw milk processing outlets by controlling milk hauling.
"Northeastern dairy farmers face dire straits," according to Brian Clark, a partner in Lockridge Grindal Nauen. "Over the last several years, Northeastern dairy farmers have seen their milk pay plummet, and many have been forced out of business. DFA is a recidivist actor, previously sued in the Northeast for antitrust violations. The situation is now worse than ever, with a more consolidated market that DFA has manipulated to the detriment of Northeastern dairy farmers, as alleged in the complaint."
The complaint also alleges that DFA, in its position as a cooperative involved in both marketing and processing of milk, had a conflict of interest in securing the highest milk prices for members, instead seeking to maximize processing cost efficiencies, leading to reduced milk prices in the region.
Through its business structure, DFA activities have resulted in "empire building" at the expense of dairy producers, the lawsuit charges.
DFA responds
"The allegations brought forth in the lawsuit filed in Vermont are baseless and completely without merit," said Kristen Coady, senior vice president, corporate affairs at DFA. "DFA is a cooperative that was formed by, is owned by, and is governed by dairy farmers. Any claim that a farmer-owned, farmer-governed cooperative is motivated to self-inflict damage on its member-owners is preposterous, irrational and blatantly inaccurate.
"Since DFA's formation, our farmer-owners have worked to build a cooperative that is strategically invested in assets to ensure milk markets and provide additional returns on their investment in their cooperative," Coady said. "We will, as we always have, continue to make decisions and take actions that are in the best interest of our farmer-owners – now and for generations to come."
Attorneys for Lockridge Grindal Nauen and Hagens Berman are also representing New Mexico dairy producers in a separate lawsuit against DFA, Select Milk Producers and the Greater Southwest Agency Inc. (GSA), alleging the organizations conspired to drive down prices for raw milk in the Southwest since 2015. The complaint was filed in the U.S. District Court for the District of New Mexico, April 4.
Read: Dairy producers file class action complaint in Southwest.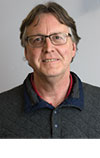 Dave Natzke

Editor
Progressive Dairy