Two federal dairy safety net programs saw increased activity in mid-August.
Dairy Margin Coverage (DMC) program
The USDA's Farm Service Agency (FSA) updated Dairy Margin Coverage (DMC) program participation, noting 16,985 dairy operations had signed up for the new program as of Aug. 19. The USDA said year-to-date indemnity payments to dairy operations enrolling in the program for 2019 had hit nearly $220 million.
Those enrolled as of Aug. 19 represented more than 63% of 26,832 dairy operations with established milk production history.
DMC provides coverage retroactive to Jan. 1, 2019, with applicable payments distributed to eligible dairy farmers shortly after they enroll. As of Aug. 19, the USDA's FSA had begun paying approximately $219.7 million to producers for milk production insured from January through June 2019.
The July margin and indemnity payment will be announced Aug. 30.
(Read: June makes it 6-for-6 for monthly DMC payments in 2019.)
DMC program participation is generally updated weekly, providing information on the number of operations enrolled, milk production history covered and indemnity payments. So far, Wisconsin has seen the most participants with more than 4,832 dairy operations, followed by Minnesota (1,865), New York (1,779), Pennsylvania (1,511) and Michigan (702).
"We're encouraged by the number of dairy producers who have signed up for this new program, but we are hopeful that we will get more folks in the door," said Bill Northey, USDA's undersecretary for farm production and conservation. "At this point in the signup process, we are well ahead of the number of producers covered at this time last year under the previous safety net program, with more producers enrolling every day."
Authorized by the 2018 Farm Bill, DMC replaces the Margin Protection Program for Dairy (MPP-Dairy). The program offers protection to dairy producers when the difference between the all-milk price and the average feed cost (the margin) falls below a certain dollar amount selected by the producer.
Sign-up for the program closes Sept. 20, 2019, at local USDA FSA offices. Producers may enroll for one year (2019) or for the full five-year length (2019-23) of the program at a reduced premium rate.
With one month left until the 2019 sign-up for the DMC program closes, the National Milk Producers Federation (NMPF) urged all dairy farmers to enroll in the program.
"Dairy farmers prefer to get their income from the market, but much-needed payments for the first half of this year provide welcome certainty for farmers," said Jim Mulhern, NMPF president and CEO. "DMC offers better support for dairy farmers than its predecessor, the Margin Protection Program. It's worthwhile for every farmer."
NMPF has a resource page and brochure providing additional information on the DMC program.
Dairy-RP sales increase
Another federal dairy safety net program, Dairy Revenue Protection (Dairy-RP) program, saw a boost in coverage purchases for the week ending Aug. 17.
Based on the weekly update from the USDA's Risk Management Agency, policy sales for crop year 2020 (July 1, 2020 – June 30, 2021) increased by 67, with purchases of 303 quarterly endorsements covering more than 1.3 billion pounds of milk during the week.
Among states where weekly Dairy-RP activity was the strongest, California added 10 policies/55 endorsements covering 381.5 million pounds of milk, Wisconsin added 21 policies/84 endorsements and 204.9 million pounds of milk, and Minnesota added 8 policies/28 endorsements and 44 million pounds of milk.
Dairy-RP quarterly endorsements are available for sale until about the 15th of the month preceding the quarter to be covered. Producers can now purchase quarterly endorsements for October-December 2019 (until Sept. 15, 2019), January-March 2020 (until Dec. 15, 2019), April-June 2020 (until March 15, 2020), July-September 2020 (until June 15, 2020) and October-December 2020 (until Sept. 15, 2020).
Pennsylvania: 'Protecting Your Profits' call scheduled
Pennsylvania's Center for Dairy Excellence (CDE) will host a monthly "Protecting Your Profits" call on Aug. 28, beginning at noon (Eastern time). The call will be led by Zach Myers, CDE risk education manager. He'll provide an update on dairy markets and review DMC and Dairy-RP programs.
Access to the conference call is free, but participants are asked to register to obtain conference line information. To register, email Myers, or call (717) 346-0849. Calls are recorded and posted on the CDE website for those who are unable to join the live session.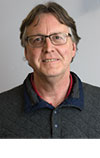 Dave Natzke

Editor
Progressive Dairy