Editor's note: This article has been updated with margin, price and payment tables.
Higher feed costs ate up more than half of the milk price increase in April, resulting in another substantial indemnity payment for dairy producers participating in the 2021 Dairy Margin Coverage (DMC) program.
The USDA released its latest Ag Prices report on May 28, including factors used to calculate monthly DMC margins and payments. The April DMC milk income over feed cost margin is $6.94 per hundredweight (cwt), a 48-cent improvement over March 2021 but the third straight month in which the margin was below $7 per cwt.
The April margin triggers indemnity payments on Tier I and Tier II milk insured at all levels above $7 per cwt. Those with Tier I (5 million pounds or less of covered production history) who are insured at the top level of $9.50 per cwt will see a payment of $2.56 per cwt, following payments of $3.04 and $3.28 on March and February milk marketings, respectively (Table 1).
The payments are on one-twelfth of a dairy operation's covered annual production history, and DMC payments are subject to a 5.7% sequestration deduction in 2021.
Average milk price up $1
The April margin was influenced by increases in both U.S. average milk prices and feed costs.
The April 2021 announced U.S. average milk price rose $1 from March to $18.40 per cwt, a four-month high. April milk prices were higher than March prices in all 24 major dairy states (Table 2). The biggest increases (in a range of $1.30-$1.50 per cwt) were in California, Idaho, Iowa, Minnesota, South Dakota and Wisconsin.
As usual, New Mexico had the lowest average milk price in April; Florida had the highest.
Compared to a year earlier, the U.S. average milk price was up $4 per cwt and up $4 or more in California, Idaho, Iowa, Kansas, Minnesota, New Mexico, South Dakota and Wisconsin.
Not included in the all-milk price calculations is the impact of negative producer price differentials (PPDs) on producer milk checks. April PPDs were negative in all seven applicable Federal Milk Marketing Orders (FMMOs). Read: PPDs took a small step back in April.
PPDs have zone differentials, so they'll vary slightly within each FMMO. In addition, PPD impacts on individual milk checks are based on individual milk handlers.
Feed prices jump
On the cost side of the ledger, U.S. average feed costs to produce milk in April continued to rise to near record highs during the seven-year history of the USDA's DMC program and its predecessor, the Margin Protection Program for Dairy (MPP-Dairy).
The average price for a blend of premium and all alfalfa hay used in DMC calculations was $199 per ton, up $3.50 per ton from March and the highest since June 2019.
Compared to a month earlier, the average price for corn jumped another 42 cents to $5.31 per bushel, the highest ever under DMC and MPP-Dairy.
After declining in March, soybean meal prices reversed course in April, up $3.34 to $413.36 per ton, the third-highest monthly average since December 2014.
Those feedstuff prices yielded an average DMC total feed cost of $11.46 per cwt of milk sold (Table 3), up 52 cents from March and the highest since June 2014, under MPP-Dairy.
Indemnity payments likely to continue
The May 2021 margin and any indemnity payments will be announced on June 30. Using the DMC Decision Tool, monthly average feed costs are expected to move close to or surpass $12 per cwt in May through September 2021 and remain well above $11 per cwt in the final quarter of 2021 and all of 2022.
USDA moving on DMC production history adjustments
There is an update on a USDA rule outlining provisions for smaller producers to adjust annual milk production histories under the DMC program. Although no timeline was provided, Amanda Heitkamp, USDA strategic communications coordinator for farm production and conservation, said a draft rule has been written and is now going through the clearance process.
"We understand the urgency in getting the rule cleared and published to provide additional assistance to dairy producers. As soon as we have a final, published rule, we will begin rolling out information regarding program provisions and enrollment guidance for producers," she said in an email response to an inquiry from Progressive Dairy.
Last December's COVID-19 relief bill included language directing the USDA to allow smaller dairy producers to update their milk production history baselines and receive a supplemental DMC payment on a portion of any increased milk production. It limits the supplemental payment to cover 75% of the difference between an eligible dairy operation's actual 2019 milk production and its previous DMC milk production history. For most operations, production history is based on the highest milk production in 2011, 2012 and 2013, with annual adjustments based on changes in U.S. average milk production.
The adjusted milk production baseline, capped at 5 million pounds per year, would be effective January 2021 through the life of the current farm bill and DMC program, ending in 2023.
Through the first quarter of 2021, the milk price over feed cost margin has averaged just $6.60 per cwt, and payments have topped $344 million.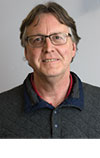 Dave Natzke

Editor
Progressive Dairy