The first of what is likely to be many months of Dairy Margin Coverage (DMC) payments for enrolled producers has begun.
March DMC margin: $9.15 per cwt
The USDA released its latest Ag Prices report on April 30, including factors used to calculate DMC margins and payments. Based on Progressive Dairy calculations, the March DMC margin is estimated at $9.15 per hundredweight (cwt), down 91 cents per cwt from February and triggering indemnity payments for those covered at the highest insurable margin of $9.50 per cwt (Table 1). Using DMC factors, it's also the smallest margin since June 2019.
Payments for margins triggered will be issued directly to producers. DMC payments issued will not be offset by premium balances due, unless assigned by the dairy operation, according to the USDA.
March milk price lower
The March 2020 U.S. average milk price fell 90 cents per cwt from February to $18 per cwt. The average was still 40 cents higher than March 2019 (Table 2).
Compared to a month earlier, milk prices fell in all major dairy states except Florida, which held steady. Largest declines were in Minnesota and New Mexico (both down $1.60) and Kansas and South Dakota (both down $1.30). Four other states saw price declines of at least $1 per cwt.
The highest milk prices for March 2020 were in Florida ($22.10), Georgia and Oregon (both $20.10); monthly lows were in New Mexico ($15.40), Kansas and Michigan ($16.40 and $16.60 per cwt, respectively).
Total feed costs steady
Overall, March feed costs were steady with February.
The March 2020 U.S. average corn price was $3.68 per bushel, down a dime from the month before, and the average price for alfalfa hay was $190 per ton, down just 50 cents from February. Offsetting those declines was a jump in the average price for soybean meal, up about $17 to $312.38 per ton in March.
That yielded an average DMC total feed cost of $8.85 per cwt of milk sold, up a penny from February (Table 3). Feed costs using DMC factors have varied by a dime or less over the past five months.
Large payments coming
The March figures give only a small hint of things to come. Based on milk and feed futures prices at the close of trading on April 28, the DMC Decision Tool estimates margins are likely to drop below $6 per cwt on April, May and June milk marketings, ensuring substantial DMC payments at several insured levels. Monthly DMC margins were forecast at:
April – $5.87
May – $5.02
June – $5.10
July – $6.07
August – $7.15
September – $8.03
October – $8.64
November – $9.05
December – $9.22
Using those estimates, the average projected 2020 DMC Margin was $7.84 per cwt and just $7.13 over the final three quarters of the year. Under that scenario, monthly DMC indemnity payments for those insured at the highest level could be about $4.40 per cwt in May and June.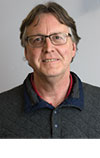 Dave Natzke

Editor
Progressive Dairy