Editor's note: This article has been updated from the original to include additional comments.
The U.S. Department of Justice (DOJ) concluded its investigation into proposed acquisitions of bankrupt Dean Foods' facilities by Dairy Farmers of America (DFA) and Prairie Farms Dairy, ordering three of 44 plants purchased by DFA must be divested to satisfy antitrust obligations.
In early April, Judge David Jones in the U.S. Bankruptcy Court for the Southern District of Texas approved the sale of 44 of Dean's 57 fluid milk plants and other assets to DFA, pending the DOJ investigation. The total purchase price of $433 million included $325 million in cash and $108 million in forgiveness of debt owed by Dean to DFA. (See list of facilities below.)
Under terms of consent agreement with DOJ filed May 1, DFA must divest three of those facilities: the Dean Foods' Morning Glory Dairy plant in De Pere, Wisconsin; the Dean Foods dairy processing plant in Harvard, Illinois; and the Dean Foods' Garelick Farms dairy plant in Franklin, Massachusetts.
In these geographic areas, DOJ said, DFA and Dean are two of only three significant competitive options for fluid milk customers. DFA already has fluid processing plants in Cedarburg, Wisconsin; New Britain, Connecticut; and Portland, Maine. As proposed, the acquisition would give DFA about 70% of the fluid milk market in northeastern Illinois and Wisconsin and about 51% of the market share in New England.
Of the three Dean facilities designated for divesture by DOJ, two had received alternative buyer interest during the Dean bankruptcy bidding process. According to court documents listing winning and alternate bidders, dairy company Country Delight had submitted competing bids with DFA on facilities in DePere and Harvard, as well as another facility in Rockford, Illinois. Country Delight, headquartered in Westmont, Illinois, produces fluid milk and cultured products to grocery stores throughout the Chicago metropolitan area, southern Wisconsin and northern Indiana. The bids for all three Midwest facilities and associated assets totaled $17 million.
There was not, however, an alternate bidder listed for the Massachusetts facility.
During its investigation, DOJ also expressed concerns to DFA and Dean about the potential loss of competition if DFA were to acquire a number of Dean's fluid milk processing plants in the Upper Midwest, and DFA subsequently ceased its efforts to acquire those plants.
Dairy industry struggling
In the DOJ announcement, Antitrust Division Assistant Attorney General Makan Delrahim said the investigation was conducted against the backdrop of unprecedented challenges in the dairy industry.
"This is a tumultuous time for the dairy industry, with the two largest fluid milk processors, Dean and Borden Dairy Company in bankruptcy and a pandemic causing demand for milk by schools and restaurants to collapse," Delrahim said. "In the face of these challenges and Dean's worsening financial condition, the department conducted a fast but comprehensive investigation."
The settlement with DFA and Dean will ensure the continued operation of dozens of fluid milk plants and that supermarkets, schools, convenience stores, hospitals and other consumers of fluid milk are not harmed by the loss of Dean's processing plants due to its bankruptcy, according to the DOJ release.
"We are pleased to announce that our transaction to acquire a substantial portion of Dean Foods' assets has officially closed," said Monica Massey, DFA executive vice president and chief of staff. "After months of uncertainty regarding the future of these facilities, this transaction will secure milk markets for dairy farmers and ensure nearly 11,000 jobs in communities across the country. As a cooperative founded, owned and governed by family farmers, the finalization of this agreement is important to our commitment to protecting and preserving family dairy farms for generations to come."
"We are pleased to complete these transactions, which maximize value for our stakeholders and will enable substantially all of our businesses to continue operating and serving customers across the country," said Eric Beringause, who will step down as president and chief executive officer of Dean Foods when sales are closed.
"I am very happy that we've been able to help protect competition in the dairy industry here in Wisconsin," said Wisconsin Attorney General Joshua Kaul. "While strong competition in the market is always important, it's incredibly important now as we're living through a pandemic. Our supply chain must have robust competition to ensure a continued supply of milk to those who need it."
The head of Wisconsin Farmers Union (WFU) said the DOJ action preserves dairy market competition.
"We applaud Attorney General Kaul for blocking DFA from gaining a larger share of the fluid milk market in Wisconsin," said WFU President Darin Von Ruden. "The sale would have left farmers with fewer options for milk buyers, and it would have greatly reduced competition in retail and school milk markets in the state.
"Wisconsin is one of the few places in the country where we still have robust dairy processing infrastructure and this action on behalf of our state Department of Justice will help preserve that," Von Ruden said. "Though the sale of the majority of Dean Foods' assets to DFA has been approved by the U.S Department of Justice, the state of Wisconsin can claim victory."
Von Ruden said the COVID-19 pandemic has brought to light the risks of a highly consolidated food system, particularly in meat processing.
Legal procedures
To formalize the divestiture order, on May 1, the DOJ's Antitrust Division, along with attorneys general offices in Massachusetts and Wisconsin, filed a civil antitrust lawsuit and related documents in the U.S. District Court for the Northern District of Illinois, providing requirements and timelines for divestiture of the three Dean facilities. At the same time, the department filed a proposed final judgement that, if approved by the court, would resolve DOJ concerns.
Under nuances of the agreement, DFA must continue to maintain and operate the three facilities as independent businesses at current capacities, including providing working capital, technical assistance, promotional, advertising, sales, marketing and merchandising support.
The agreement lays out a schedule for DFA to comply with the agreement subject to extensions. There are stipulations that, if alternate buyers can not be found, an independent divestiture trustee can be appointed by the court to oversee the process. If all sales efforts are exhausted, the court could modify the order, allowing DFA to retain the facilities and assets.
Public comment period
According to antitrust procedures, the proposed settlement and a competitive impact statement must be published in the Federal Register. Any person may submit written comments concerning the proposed settlement during a 60-day comment period to Eric Welsh, Acting Chief, Healthcare and Consumer Products Section, Antitrust Division, U.S. Department of Justice, 450 Fifth Street NW, Suite 4100, Washington, DC 20530.
At the conclusion of the 60-day comment period, the U.S. District Court for the Northern District of Illinois may enter a final judgment.
Prairie Farms investigation closed
The DOJ also closed its investigation into Prairie Farms' proposed acquisition of fluid milk processing plants from Dean in the South and Midwest. Concluding that the plants at issue likely would be closed if not purchased by Prairie Farms because of Dean's distressed financial condition and the lack of alternate operators, DOJ did not file any antitrust objections.
An official with Prairie Farms said the purchase of Dean facilities will enable the dairy cooperative to grow. With the DOJ announcement, the sale of the eight milk plants and three distribution centers closed on May 1.
"This significant acquisition aligns well with our strategy to grow the Prairie Farms' brand and expand our footprint of best-in-class plants into several new states," said Ed Mullins, Prairie Farms' chief executive officer and executive vice president. "We are looking forward to extending the availability of our award-winning dairy products to new customers."
Prairie Farms, headquartered in Edwardsville, Illinois, has over 700 farmer-members and annual revenues of over $3 billion. Prairie Farms' bid of $75 million covered the following Dean locations:
Birmingham, Alabama (milk)
Tulsa, Oklahoma
Sioux Falls, South Dakota
Bismarck, North Dakota
Woodbury, Minnesota
Marietta, Ohio
O'Fallon, Illinois
Hammond, Louisiana
Akron, Ohio
Livonia, Michigan
DFA properties listed
If addition to the three facilities DFA was ordered to divest, following is a list of the 41 other Dean facilities purchased by DFA:
Athens, Tennessee
Albuquerque, New Mexico
Belvidere, Illinois
Billings, Montana
Birmingham, Alabama
Boise, Idaho
Burlington, New Jersey
City of Industry (North), California
City of Industry (South), California
Dallas, Texas
Decatur, Indiana
El Paso, Texas
Englewood, Colorado
Grand Rapids, Michigan
Great Falls, Montana
Greely, Colorado
High Point, North Carolina
Houston, Texas
Huntington, Indiana
Lansdale, Pennsylvania
Las Vegas, Nevada
Lebanon, Pennsylvania
Le Mars, Iowa
Lubbock, Texas
Marquette, Michigan
Nashville, Tennessee (two plants)
Orlando and Orange City, Florida
Rensselaer, New York
Rockford, Illinois
Salt Lake City, Utah
San Antonio, Texas
Schuykill, Pennsylvania
Sharpsville, Pennsylvania
St. George, Utah
Spartanburg, South Carolina
Springfield, Ohio
Toledo, Ohio
Wilbraham, Massachusetts
Winston-Salem, North Carolina
Prior to the DOJ announcement, Dean Foods' bondholders had filed legal papers on April 23, asking the bankruptcy court to consider a "plan B" that would allow the merger of Dean with Borden Dairy, another dairy company in Chapter 11 bankruptcy proceedings.
According to the bondholder document, more than $1 billion in debt and equity financing had already been obtained to facilitate a merger, making Dean a wholly owned subsidiary of Borden.
Dean filed for Chapter 11 bankruptcy protection last November and will cease to operate in May 2020.
Previous Progressive Dairy articles related to the Dean bankruptcy
Dean Foods files Chapter 11 bankruptcy, negotiating with DFA
Dean Foods receives court approval for $850 million in financing
DFA, Dean Foods reach initial $425 million 'stalking horse' agreement
Dairy co-ops object to DFA, Dean Foods purchase agreement motion
Proposed order withdraws DFA as Dean 'stalking horse' bidder
DFA winning bidder on more than 40 Dean properties
Bankruptcy judge to approve Dean sale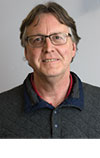 Dave Natzke

Editor
Progressive Dairy