Update Highlights
Sometime after the turkey, dressing and pumpkin pie, dairy producers may want to examine their dairy risk management strategies, including participation in the Dairy Margin Coverage (DMC) program. After Thanksgiving, there will be just two weeks left to enroll in DMC for 2021.
With crop harvest season wrapped up in most areas, DMC activity has picked up at USDA's Farm Service Agency (FSA) offices, with about 1,758 more producers enrolled in the past week. As of Nov. 23, about 6,308 dairy operations (25% of those with established milk production history) had enrolled in the 2021 DMC program. Milk production enrolled for 2021 was estimated at 50.1 billion pounds, also about 25% of the established history.
FSA offices will be staffed on Friday, Nov. 27; the 2021 enrollment period closes on Dec. 11.
FSA staff are also contacting dairy producers who previously signed up for the life of the program (through 2023) but have not paid the annual $100 administrative fee or recertified they are commercially marketing milk. According to the American Farm Bureau Federation, more than 9,000 previously locked in participation through 2023 and received a 25% discount on their annual premiums. However, they are not counted in the USDA 2021 DMC enrollment total until they pay the administration fee and recertify they are commercially marketing milk.
The outlook for near-term dairy markets continues to weaken. In trading on Nov. 23, the Chicago Mercantile Exchange (CME) Class III milk futures price for December 2020 closed at $15.66 per hundredweight (cwt), down about $4.80 from their peak of $20.45 per cwt on Oct. 30. The January 2021 Class III milk futures price declined to $16.43 per cwt, down about $1.65 over the same period. Between Oct. 30 and Nov. 23, CME cash cheddar blocks dropped nearly $1.12 per pound, with cheddar barrels down about $1.13 per pound.
Want to learn more? With the DMC enrollment deadline of Dec. 11, and the last day to purchase first-quarter 2021 Dairy Revenue Protection (Dairy-RP) coverage, there are several webinars and other educational opportunities scheduled to update producers on risk management tools.
Read: November-December risk management calendar: Deadlines and educational opportunities.
The Federal Milk Marketing Order (FMMO) Class I base price ended the year at its high point for the year. At $19.87 per cwt, the December 2020 Class I price is up $1.83 from November 2020 and 54 cents more than December 2019. With December, the 2020 Class I base price average is $16.91 per cwt, about 8 cents less than 2019.
The pace of U.S. dairy cull cow slaughter picked up again in October, although it remains well behind last year's levels, according to the USDA's Livestock Slaughter report.
October 2020 dairy cull cow slaughter at federally inspected plants was estimated at 258,900 head, up about 8,500 from September but 27,200 less than October 2019. Both October 2019 and 2020 had 27 weekdays and Saturdays.
On a daily basis, October 2020 dairy cow slaughter was down about 1,000 head from the same month a year earlier. On a weekly basis, through Oct. 31, dairy cow slaughter was lower than the corresponding week a year earlier for 25 consecutive weeks, dating back to early May. Year to date, 2020 cow slaughter (2.561 million) is now down about 142,100 head from January-October 2019.
The slowdown in dairy cow slaughter is being reflected in USDA's October Milk Production report, which estimated the U.S. dairy herd has grown for four consecutive months, was up 43,000 head from a year earlier and is the largest since mid-2018. Based on the USDA's Milk Production report estimate of 9.39 million dairy cows in U.S. dairy herds in October, the monthly culling rate would be about 2.8%.
Heaviest dairy culling during October 2020 occurred in the Upper Midwest (Illinois, Indiana, Michigan, Minnesota, Ohio and Wisconsin) at 71,000 head. That was followed by the Southwest (Arizona, California, Hawaii and Nevada), where 64,700 dairy cows were removed. Other regional totals were estimated at 37,400 head in Delaware, Maryland, Pennsylvania, West Virginia and Virginia; 27,600 head in Alaska, Idaho, Oregon and Washington; and about 25,300 head in Arkansas, Louisiana, New Mexico, Oklahoma and Texas.
As of Nov. 22, payments to U.S. dairy farmers for milk through both versions of the Coronavirus Food Assistance Program (CFAP) topped $2.75 billion.
CFAP 2 payments totaled $1.02 billion. Topping the list of state's receiving dairy payments were: Wisconsin, $203.4 million; California, $142.8 million; New York, $104.7 million; Michigan, $60 million; and Minnesota, $58.1 million. The sign-up period is open through Dec. 11, 2020, at USDA FSA county offices.


CFAP 1 payments totaled $1.772 billion. Topping the list of state's receiving dairy payments were: Wisconsin, $341.7 million; California, $271.9 million; New York, $165.8 million; Minnesota, $109.8 million; and Pennsylvania, 106.1 million. The application period closed Sept. 11; the USDA will finalize action on all CFAP 1 applications by Dec. 11.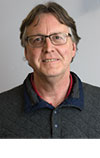 Dave Natzke

Editor
Progressive Dairy