Update Highlights
The USDA's Farm Service Agency (FSA) distributed another $120 million to dairy farmer participants in the Dairy Margin Coverage (DMC) program in early May, covering indemnity payments on March milk marketings. Through May 3, DMC indemnity payments for the first three months of 2021 have now hit nearly $343.7 million.
The March DMC milk income over feed cost margin was just $6.46 per hundredweight (cwt), triggering indemnity payments on Tier I and Tier II milk insured at $6.50 per cwt and above. (Read: DMC payments will be large for March milk.)
As of May 3, the first day of March DMC indemnity payment distribution, dairy producers in Wisconsin led all states in total payments through the first quarter of the year, receiving $77.3 million. Rounding out the top five states for January-March indemnity payments were: California ($32.4 million), New York ($32.2 million), Minnesota ($29.5 million) and Pennsylvania ($25.1 million).
All 2021 DMC indemnity payments are subject to a 5.7% sequestration deduction.
State-by-state enrollment and payment information is available here.
Milk and feed price factors used to calculate April 2021 DMC margin and potential indemnity payments will be released on May 28.
Results from the monthly Purdue University/CME Group Ag Economy Barometer survey indicate U.S. farmers are holding onto their optimistic outlooks regarding longer-term financial conditions, even as their views of near-term conditions weaken.
"The strength in commodity prices continues to drive improving expectations for strong financial performance, even as many are seeing rising input costs," said James Mintert, the barometer's principal investigator and director of Purdue University's Center for Commercial Agriculture.
Latest survey results, released May 4, reflect ag producer outlooks as of April 19-23. Among the highlights:
More producers said they planned to increase their farm machinery purchases.


Farmers were less inclined to think now is a good time for large investments in buildings, possibly reflective of the run-up in building costs and difficulty in scheduling construction projects.


U.S. tax policy changes are a concern: 95% of respondents are either somewhat or very concerned that changes in tax policy will make it more difficult to pass their farms on to the next generation. Three-fourths said they are "very concerned" about the possible elimination of the step-up in cost basis for farmland in inherited estates. About 68% of respondents said they are "very concerned" about a possible reduction in the estate tax exemption for inherited estates.


Farmers expect the rise in farmland values to continue unabated.


Related to COVID-19, just over 70% of respondents said they are more likely to attend in-person events this year, but 28%-35% of producers said they are less likely to attend in-person events. For program planners, this implies a need to offer programs in a hybrid or virtual format to reach the broad audience of commercial ag producers.
The Ag Economy Barometer provides a monthly snapshot of farmer sentiment regarding the state of the agricultural economy. The monthly survey collects responses from 400 producers whose annual market value of production is equal to or exceeds $500,000. Minimum targets by enterprise are as follows: 53% corn/soybeans, 14% wheat, 3% cotton, 19% beef cattle, 5% dairy and 6% hogs.
The index of Global Dairy Trade (GDT) dairy product prices fell 0.7% in the latest auction, held May 4. A price summary of individual product categories follows:
Skim milk powder was up 2% to $3,433 per metric ton (MT).
Butter was down 12.1% to $5,035 per MT.
Whole milk powder was up 0.7% to $4,115 per MT.
Cheddar cheese was down 4.5% to $4,274.
Anhydrous milk fat was down 4.2% to $5,730 per MT.
The next GDT auction is May 18.
The USDA awarded contracts for the delivery of dairy products for use in federal food and nutrition assistance programs, with deliveries scheduled between July-December. Accepted bids covered:
1.588 million pounds of mozzarella string cheese from Miceli Dairy Products Company, Cleveland, Ohio
1.468 million pounds of instant nonfat dry milk from Transylvania Vocational Services, Brevard, North Carolina
71,820 pounds of salted print butter in 1-pound packages from Select Milk Producers, Dallas, Texas and West Point Dairy Products, Greenwood, Wisconsin
643,566 pounds of flavored yogurt in 4-ounce and 32-ounce containers from New York companies Byrne Dairy, Lafayette and Chobani LLC, Norwich
Check back at Progressive Dairy to find:
A summary of Federal Milk Marketing Order (FMMO) reports covering April 2021 uniform prices, producer price differentials (PPDs), milk class pooling and utilization and more, which are released the week of May 10-14


The USDA's World Ag Supply and Demand Estimates report is released May 12, updating dairy and feedstuff production and price projections.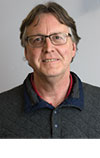 Dave Natzke

Editor
Progressive Dairy