Update Highlights
Traditionally strong sales during the July 4th holiday weekend combined with a reversal in restaurant openings due to a new surge in coronavirus cases pushed grocery store dairy product sales higher.
The value of dairy aisle sales for the week ending July 5 was up 13.4% compared with the corresponding week a year earlier, according to a weekly update from the International Dairy Deli Bakery Association (IDDBA). It marked the 18th consecutive week that grocery stores dairy sales were double-digit higher than the year before.
The report summarizes weekly Information Resources Inc. (IRI) U.S. grocery store sales data. Natural cheese remained the strongest category in the dairy aisle during the week ending July 5, up more than 20% by value and nearly 16% by volume. Fluid milk sales were up more than 7% by value, 3% by volume. Yogurt sales were up 8% and 7% by value and volume, respectively. The higher value versus volume indicates some price inflation.
On the other hand, volume growth outpaced value growth for butter, cream cheese, sour cream and cream cheese sales. Butter sales were up 16% by value and 25% by volume. The increased butter sales may be why weekly margarine sales were lower on a volume basis compared to a year earlier.
With the July 4th holiday in the rearview mirror, time will tell whether dairy product buying habits developed during the COVID-19 pandemic can be sustained, said Abrielle Backhaus, IDDBA research coordinator. There are seven non-holiday weeks between July 4 and Labor Day. With the rollback in openings of restaurants and other businesses, grocery stores may see renewed engagement with consumers.
The dairy portion of the USDA's Coronavirus Food Assistance Program (CFAP) continues making direct payments to producers, although payment rates have slowed. As of July 20, dairy applications processed by USDA Farm Service Agency (FSA) offices stood at 21,109, with direct payments totaling more than $1.25 billion.
The top states for CFAP dairy payments as of July 20 were:
1. Wisconsin: $254.2 million – 5,335 applicants
2. California: $182.2 million – 888 applicants
3. New York: $122.7 – 2,375 applicants
4. Minnesota: $75.4 million – 2,176 applicants
5. Pennsylvania: $73.6 million – 2,236 applicants
6. Michigan: $66 million – 806 applicants
7. Idaho: $53.1 million – 90 applicants
8. Iowa: $38.1 million – 853 applicants
9. Ohio: $35.9 million – 811 applicants
10. Texas: $35.4 million – 263 applicants
11. Washington: $35 million – 263 applicants
Through July 20, dairy represented about 20% of total CFAP payments. In addition to dairy, payments totaled $3.15 billion to livestock producers, $1.64 billion to producers of non-specialty crops and $186 million to producers of specialty crops.
Overall, the USDA FSA had approved about $6.23 billion in payments to more than 442,639 agricultural producers as of July 20. Payments through that date represented about 39% of total federal funds available.
Effective July 13, the USDA made more than 40 additional commodities eligible for CFAP payments – all under the "specialty crops" category. However, alfalfa and other forage crops, as well as wheat, rye and feed barley, were not added because those commodities did not suffer a 5%-or-greater price decline from mid-January 2020 to mid-April 2020.
Applications will be accepted through Aug. 28, 2020, at USDA Farm Service Agency offices.
While much of the focus has been on the potential impact of negative producer price differentials (PPDs) in Federal Milk Marketing Order (FMMO) price formulas, some dairy producers will likely see some very healthy milk prices for June milk. In a recent blog post, dairy consultant John Geuss looks at PPDs, depooling, the value of protein and more.
For additional discussion and analysis regarding uniform prices and negative PPDs in the seven FMMOs using multiple component pricing, check out the following market administrator newsletters:
The USDA's Agricultural Marketing Service (AMS) continues to make dairy product purchases for distribution through domestic feeding and nutrition programs. Contracts were recently announced for:
About 8 million pounds of salted butter for delivery between Aug. 16 and Nov. 30 – bids were accepted from Associated Milk Producers Inc., and Challenge Dairy Products, Dublin, California; Prairie Farms Dairy, Carlinville, Illinois; West Point Dairy Products, Greenwood, Wisconsin; and Darigold Inc., Seattle, Washington.


About 121,000 pounds of yogurt for delivery between Aug. 16 and Nov. 30 – bids were accepted from Chobani LLC, Norwich, New York.


3.9 million pounds of process cheese slices for delivery between Oct. 1 and Nov. 15 – bids were accepted from AMPI and Bongards' Creameries, Norwood, Minnesota. No offers were received for more than 7.4 million pounds of process cheese slices.
Separately, the USDA announced it had purchased 8.2 million pounds of chunk and shredded cheddar cheese under the "Section 32" domestic feeding program for delivery between Aug. 16 and Nov. 30. Bids were accepted from Masters Gallery Foods; Winona Foods; Associated Milk Producers Inc.; Darigold Inc.; Great Lakes Cheese; and Dairy Farmers of America.
The USDA announced bidding periods for delivery of dairy products for federal food and nutrition assistance programs. Solicitations included:
604,800 pounds of mozzarella string cheese in 1-ounce packages (360-count boxes) to be delivered between Oct. 1 and Dec. 15 – bids close July 28.
USDA's July World Ag Supply and Demand Estimates (WASDE) report, released July 10, reduced the milk production forecast for 2020, while significantly boosting projected Class III and all-milk prices. The agency generally follows up the WASDE report about a week later with a monthly Livestock, Dairy and Poultry Outlook report, which mirrors production and price forecasts but includes some additional details contributing to agency forecasts.
The outlook report forecasts cow numbers to hold at about 9.37 million head through the second half of 2020, then move 5,000 higher during the first half of 2021, concluding the year at about 9.38 million head.
Slow growth in milk production per cow, projected to be up just 244 pounds in 2020 (two-thirds of one pound per day) compared to 2019, will increase to about 415 pounds (1.1 pounds per day) from 2020 to 2021.
The outlook also sees somewhat stronger cull cow prices in the third quarter of 2020, with a national average of $66 per hundredweight (cwt), before tailing off in the fourth quarter at $60 per cwt. The forecast calls for annual cull cow prices to average $62 per cwt for both 2020 and 2021.
Over the first half of July, dairy margins showed significant improvement in nearby marketing periods, according to Commodity & Ingredient Hedging LLC. The improvement was fueled by persistent strength in milk prices and renewed downward pressure in feed markets.
One aspect of the margin improvement is that it is very front-loaded, with nearby milk contracts soaring, while strength in deferred months has been more subdued. Much of the support is tied to strength in cheese which has been propped up by government buying under coronavirus food support programs. While this is helping to provide immediate support, federal spending is expected to drop sharply in October when the current fiscal year ends. This probably has a lot to do with the sharp downward slope of the forward futures curve on Class III milk.
Tempering the surge in the Class III milk price, extremely negative PPD values will likely continue.
Another explanation is tied to expectations that milk production will ramp back up following the sharp decline we saw in May.
On feed, all of the risk premium in both corn and soybean meal has come out of the market following the surprise surge tied to the USDA Acreage report at the end of June.
Based on milk and feed futures prices at the close of trading on July 17, the USDA's Dairy Margin Coverage (DMC) Decision Tool estimates the national average margin is likely to jump above the $9.50 per cwt level on June milk. DMC margin factors on June milk will be announced on July 31.
From there, the outlook gets even better. As of July 17, DMC margins were forecast to reach $12.45 per cwt on July milk, $13.59 per cwt in August and $12.27 per cwt in September.
Although dipping after that, monthly DMC margins are forecast to remain above $9.50 per cwt through April 2021.
The DMC enrollment period for 2021 will run from Oct. 12 through Dec. 11, 2020.
The DMC program and other federal risk management programs have served farmers well during the coronavirus crisis and will continue to offer effective aid as long as farmers participate, House Agriculture Committee Chair Collin Peterson (D-Minnesota) said in a recent National Milk Producers Federation (NMPF) podcast.
"Dairy now has, I think, the best safety net of any part of agriculture, especially for small dairy farmers," said Peterson. "They, no doubt, have the best safety net that there is right now, if they utilize it."
Peterson said that emergency aid provided by Congress and the USDA has been necessary to keep farmers afloat – but financial risks to farms haven't ended. He also reflected on how politics has evolved during his time in Washington and his own place in it as one of its most conservative Democrats.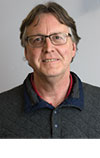 Dave Natzke

Editor
Progressive Dairy