Update Highlights
May 2020 USDA dairy cull cow slaughter estimates support what many in the industry have said: The 1.1% reduction in overall U.S. milk production during the month had more to do with getting less milk per cow than reducing the size of the dairy herd.
May 2020 dairy cull cow slaughter at federally inspected plants was estimated at 233,300 head, down about 46,100 from April and 24,800 less than May 2019. Year to date, 2020 cow slaughter (1.365 million) is now down about 41,100 head from January-May 2019, according to the USDA's Livestock Slaughter report.
May 2020 had one fewer weekday and Saturday (26) compared to May 2019 (27). On a daily basis, May 2020 dairy cow slaughter was down about 600 head from the same month a year earlier.
Some of the decline can be attributed to traditional seasonal patterns: Historically, May, June and July tend to be the slowest months for dairy cow culling.
Based on the USDA's Milk Production report estimate of 9.37 million dairy cows in U.S. dairy herds in May, the monthly culling rate would be about 2.8%. That report indicated U.S. dairy cow numbers fell by about 11,000 head in May.
Heaviest dairy culling during May 2020 occurred in the Southwest (Arizona, California, Hawaii and Nevada), where 56,300 dairy cows were removed. That was followed by 42,800 in the Upper Midwest (Illinois, Indiana, Michigan, Minnesota, Ohio and Wisconsin); 38,900 head in Delaware, Maryland, Pennsylvania, West Virginia and Virginia; 30,200 head in Alaska, Idaho, Oregon and Washington; and about 29,000 head in Arkansas, Louisiana, New Mexico, Oklahoma and Texas.
The value of weekly retail dairy product sales has now remained double-digit higher than a year earlier on a percentage basis for 15 consecutive weeks, according to an updated report from the International Dairy Deli Bakery Association (IDDBA).
The most recent report, summarizing Information Resources Inc. (IRI) U.S. grocery store sales data for the week ending June 14, does reveal a slight erosion in year-over-year gains as food service outlets slowly reopen, said Abrielle Backhaus, research coordinator with IDDBA.
Sales for the week ending June 14 were up 13.8% by value for the overall dairy aisle, with all individual product categories also higher.
Weekly sales of natural cheese were up 20% in value and 14.5% in volume compared to a year earlier, while butter sales increased by 17% and 20.5% in value and volume, respectively. Fluid milk sales extended recent trends (up 6% in value and 1.2% in volume).
Cream and creamers, cream cheese, sour cream and whipped toppings again posted double-digit gains in both value and volume from comparable weeks a year ago. Yogurt sales were up 4% and nearly 5% by value and volume, respectively.
The report notes that grocery stores are generally carrying about 3% fewer varieties of dairy products as consumer turn to more basic staples. That's in contrast to margarine, however, where variety offerings are down more than 20%.
IDDBA is a nonprofit membership organization serving the dairy, deli, bakery, cheese and supermarket food service industries.
Dairy strategists and analysts from RaboBank have identified several things to watch as the second half of 2020 gets underway. Summarized in the latest RaboResearch Global Dairy Quarterly, factors impacting U.S. and global dairy markets include:
The Chinese government is re-emphasizing its recommendation to consume 300 grams of dairy daily, more than three times the current per capita average. Even so, China's dairy imports are expected to be weaker.


Consumers are opting for simple, familiar, staple dairy products, and that may form new food preparation and consumption habits, with negative implications on sales of premium products.


While retail sales have been strong, the demand destruction and the slow reopening of food service outlets means dairy product inventories are building and will weigh on markets.


Much of the world will emerge from the coronavirus lockdown into an economic recession, putting a damper on dairy demand into 2021. Exchange rates and weaker import demand will create headwinds for dairy exporters.


The possibility of a major resurgence of COVID-19 can't be ruled out.


The U.S. presidential election year could lead to more economic stimulus, adding a wildcard to the dairy market.


Milk production is forecast to continue expanding across major dairy-exporting regions.
The USDA's monthly Cold Storage report was released June 22, reflecting volumes of dairy product inventories as of May 31, 2020.
Total natural cheese stocks were estimated at 1.45 billion pounds, down 2% percent from April 30 but up 5% from a year earlier. American cheese stocks at 820.2 million pounds, were down 2% from April but up 4% from May 2019.


Butter stocks were estimated at 380.2 million pounds, up 2% from April 30 and up 21% compared with May 2019.
The USDA's Farm Service Agency (FSA) will now accept applications for Coronavirus Food Assistance Program (CFAP) payments through an online portal and is working to enable FSA staff to complete applications submitted by producers from home, according to FSA Administrator Richard Fordyce.
The CFAP makes direct payments to agricultural producers negatively impacted by the coronavirus pandemic due to lower prices or lost markets. As of June 22, the USDA had approved about $4 billion in CFAP payments, including about $895 million in direct payments to dairy farmers. Weekly payment totals are updated each Monday afternoon. Read: Weekly Digest: CFAP dairy payments top $895 million through June 22.
CFAP applications will be accepted through Aug. 28, 2020.
Through the online portal, producers with secure USDA "eAuthentication" login credentials can certify eligible commodities online, digitally sign applications and submit them directly to the local USDA Service Center. Currently, the digital application is only available to sole proprietors or single-member business entities.
Producers who do not have an eAuthentication account can learn more and begin the enrollment process here.
The FSA is also leveraging commercial document storage and e-signature solutions to enable producers to work with local service center staff to complete their applications from home. Producers can complete and securely transmit digitally signed applications through two commercially available tools: Box and OneSpan. Producers who are interested in digitally signing their applications should notify their local service centers when calling to discuss the CFAP application process. Learn more here.
Other options for producers to complete and submit their CFAP applications include:
Download the AD-3114 application form and submit the manually completed form to the local USDA Service Center by mail, electronically or by hand delivery to an office drop box. In some limited cases, the office may be open for in-person business by appointment.


Complete the application form using the CFAP Application Generator and Payment Calculator found here. This Excel workbook allows customers to input information specific to their operation to determine estimated payments and populate the application form, which can be printed, and then signed and submitted to their local USDA Service Center.


New customers seeking one-on-one support with the CFAP application process can call (877) 508-8364 to speak directly with a USDA employee ready to offer general assistance.
The USDA announced bidding periods for delivery of dairy products for federal food and nutrition assistance programs. Solicitations included:
11.5 million pounds of salted butter in cases of 1-pound packages to be delivered between Aug. 16 and Nov. 30 – Bids close July 7.
133,900 pounds of yogurt in cases of 4-ounce containers and 32-ounce tubs, to be delivered between Aug. 3 and Sept. 30 – Bids close July 7.
11.35 million pounds of processed cheese in 5-pound loaves, to be delivered Aug. 16-Nov. 15 – Bids close July 8.
Pennsylvania's Center for Dairy Excellence (CDE) will host two risk management webinars in July as part of its "Protecting Your Profits" series. Sessions will be held July 1 and July 29, both beginning at noon (Eastern time).
Each call features Zach Myers, CDE risk education manager, who provides monthly market updates and new risk management information to help dairy farmers and consultants manage volatility. The July 1 webinar will also feature a discussion on how to use the Dairy Margin Coverage (DMC) and Dairy Revenue Protection (Dairy-RP) programs together.
To join the webinar via computer or mobile device, click here. To connect via phone through a conference call format, dial (866) 266-3378. When prompted, enter the conference ID (717-346-0849#) and passcode (0849#).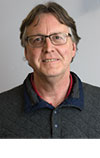 Dave Natzke

Editor
Progressive Dairy