Update Highlights
The Federal Milk Marketing Order (FMMO) Class IV milk price moved higher in November to its highest point in more than seven years.
At $18.79 per hundredweight (cwt), the November 2021 Class IV price is up $1.75 from October and up $5.49 from November 2020. The January-November 2021 Class IV average stands at $15.74 per cwt, up $2.24 from the same period a year earlier.
Less dramatic, the November 2021 Class III milk price rose 20 cents from October to $18.03 per cwt and the highest since May. However, the November 2021 price was $5.31 less than a year earlier, when USDA pandemic food box purchases of cheese pushed the Class III price to $23.34 per cwt. Through the first 11 months 2021, the Class III milk price averaged $16.96 per cwt, down $1.42 from the same period in 2020.
Class III-IV milk prices moved higher due to increases in values of butterfat and milk solids used in monthly milk price calculations. However, the value of protein declined.
The value of butterfat rose more than 20 cents in November, topping $2.15 per pound, and is the highest since December 2019. After surpassing $3 per pound in October, the value of milk protein slipped almost 26 cents in November to $2.75 per pound.
November's price relationship means it's the first time the Class IV milk price is the "higher of" the two since June 2019. The 76-cent spread between November's Class III and Class IV prices was the widest since June 2021, opening the door for some potential Class IV depooling. FMMO administrators are scheduled to announce November uniform prices, producer price differentials and pooling volumes beginning about Dec. 11.
With year-over-year U.S. milk production down slightly in October, monthly production of dairy products was mixed, according to the USDA's monthly Dairy Products report, issued Dec. 3.
Total cheese output (excluding cottage cheese) was 1.15 billion pounds, 0.9% above October 2020 and 1.1% above September 2021. Italian-type cheese production totaled 490 million pounds, 3.5% above October 2020 and 0.8% above September 2021. American-type cheese production totaled 457 million pounds, 0.6% below October 2020 but 2% above September 2021. Through October, total U.S. cheese production was estimated at 11.34 billion pounds, up 3.1% from the same period in 2020.


Butter production was 159 million pounds, 1.6% below October 2020 but 11.2% above September 2021. Through October, total U.S. butter production was estimated at 1.725 billion pounds, down 2.2% from the same period in 2020.


Nonfat dry milk production was estimated at 125 million pounds, down 11.7% from a year earlier. Production of skim milk powder was 58.3 million pounds, down 7.9%.


Dry whey production totaled 78.2 million pounds, up 4% from a year earlier.
July and August are historically the high point for U.S. average cull cow prices, with prices declining heading into fall as more beef cows are marketed before winter. That's the case again in 2021, based on the USDA's latest Ag Prices report.
U.S. prices received for cull cows (beef and dairy, combined) averaged $70.60 per cwt during October, down about $2.30 from September and $5.40 less than the August high. Despite the decline, the October 2021 average is still the highest for the month since 2015.
Year to date, the 2021 average is $3.75 more than a year earlier and the highest for the January-October period since 2017.
With drought and higher feed costs, beef cull cow slaughter has been running well ahead of year-ago levels. Monthly USDA data shows October beef cow slaughter was up 27,500 head compared to September, with year-to-date 2021 slaughter up 225,600 head compared to January-October 2020.
Between June 1 and Nov. 20, dairy cull cow slaughter at federally inspected plants had surpassed slaughter during comparable weeks a year earlier in 23 of 25 weeks. Through Nov. 20, 2021, U.S. dairy cull cow slaughter totaled 2.82 million head, about 60,000 head more than the similar period in 2020.
October 2021 U.S. gross farm wages were up 5% compared to a year earlier, according to the USDA's latest Farm Labor report. Farm operators paid their hired workers an average of $16.59 per hour during the October 2021 reference week (Oct. 10-16). Among individual worker categories:
Field workers received an average of $16.08 per hour, an increase of 5%.
Livestock workers earned $15.45 per hour, up 6%.
The field and livestock worker combined wage rate at $15.92 per hour, was up 5%.
The quarterly USDA survey analyzes workers numbers and wages in January, April, July and October. For state and regional averages, view the full report.
The USDA's Agricultural Marketing Service announced details regarding dairy product purchases for domestic feeding programs. In latest announcements, the USDA:
Awarded contracts to deliver 2.964 million gallons of skim, 1%, 2% and whole milk in gallon and half-gallon containers during the first quarter of 2022 – contract recipients included HP Hood, Cream-O-Land Dairy, Darigold, DFA Dairy Brands, Foster Dairy Farms, GH Dairy, Harrisburg Dairies, Hiland Dairy Foods, Milkco, New Dairy OPCO, Prairie Farms Dairy, Royal Crest Dairy, Turner Dairy Farms and United Dairy. Contracts for an additional 16,200 half-gallons were not filled due to no bids.


Awarded contracts to deliver 5.247 million pounds of 1% ultra-high-temperature pasteurized milk in 8- and 32-ounce containers during the first quarter of 2022 – contract recipients included Byrne Dairy, Diversified Foods, Gossner Foods, Industria Lechera De and JEC Consulting & Trading.


Awarded a contract Bongards' Creameries to deliver 2.534 million pounds of American process cheese between Feb. 1-July 31, 2022 – contracts for an additional 13.543 million pounds process cheese were not filled due to no bids.
The USDA announced interest rates on Farm Service Agency (FSA) loans for December 2021 as follows:
Farm operating loans (direct): 2%
Farm ownership loans (direct): 3%
Farm ownership loans (direct, joint financing): 2.5%
Farm ownership loans (down payment): 1.5%
Emergency loan (amount of actual loss): 3%
Commodity loans (less than one year disbursed): 1.125%
Farm storage facility loans: (three-year) 0.75%; (five-year) 1.125%; (seven-year) 1.5%; (10-year) 1.625%; and (12-year) 1.625%.
The FSA also offers guaranteed loans through commercial lenders at rates set by those lenders.
Due to recent outbreaks of the COVID-19 variants, the USDA has extended the deadline for producers to apply for the COVID-19 Disaster Set-Aside (DSA) loan provision to Jan. 31, 2022. The FSA will permit a second DSA for COVID-19 and a second DSA for natural disaster for those who had an initial COVID-19 DSA. Requests for a second DSA must be received no later than May 1, 2022.
Agricultural producers with small-scale farms who sell locally can now get simplified insurance coverage for the 2020 crop year through the USDA Risk Management Agency's (RMA) new Micro Farm policy.
The Micro Farm policy is offered through Whole-Farm Revenue Protection (WFRP) and is available to producers who have a farm operation that earns an average allowable revenue of $100,000 or less, or for carryover insureds, an average allowable revenue of $125,000 or less. The increase in allowable revenue for a carry-over insured will allow for some farm growth in subsequent years before they become ineligible for the program.
Policy sales closing dates are Jan. 31, Feb. 28, or March 15, 2022, depending on the producer's county. Producers with crops insured under another crop insurance policy or a vertically integrated operation are not eligible.
RMA's research showed that 85% of producers who sell locally reported they made less than $75,000 in gross sales.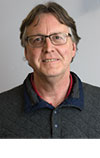 Dave Natzke

Editor
Progressive Dairy