Update Highlights
The dairy product marketing path hit another curve in the road in September, as increased concern over the COVID-19 delta variant detoured more food dollars through retail grocery stores, according to a monthly update from the International Dairy Deli Bakery Association (IDDBA). Dairy didn't enjoy the full retail ride, leaving open the side street that consumers are still ordering restaurant takeout and delivery, especially pizza. (The USDA has not yet released September 2021 dairy "commercial disappearance" data.)
Directing September food-buying traffic, nearly 80% of all meals were prepared at home, and online grocery shopping increased, said Jonna Parker, Information Resources Inc. (IRI), summarizing results of consumer shopping surveys in the IDDBA report.
Compared to overall spending on dairy products for September, 2021 retail sales were up 0.2% from 2020 and 12.2% from 2019. Most of those gains, however, were related to increased prices. September 2021 unit and total volume sales were steady to lower for almost all dairy product categories, with only yogurt and dairy desserts posting gains. The two largest dairy sellers, milk and natural cheese, were down in value, unit and total volume versus September 2020.
One area of the grocery store where cheese sales exhibited the most retail value growth was in the deli, where grab-and-go and pre-sliced offerings posted strong sales.
What's ahead? If concern over the pandemic continues into the holiday season, more consumers may be holding smaller family gatherings at home, pushing sales toward retail. At the same time, supply chain disruptions and food price inflation are keeping grocery retailing in flux.
Here's an update on U.S. fluid milk sales data from the USDA Agricultural Marketing Service for August 2021.
Total sales: August 2021 sales of packaged fluid milk products totaled 3.6 billion pounds, down about 1.7% from the same month a year earlier. At 29.2 billion pounds, year-to-date (January-August 2021) sales of all fluid products were down 4.8%.


Conventional products: August sales totaled 3.37 billion pounds, down 1.7% from August 2020. Reduced-fat (2%) flavored milk was the only major category to post an increase from a year earlier. Year-to-date sales of conventional products were down 5% at 27.32 billion pounds.


Organic products: Monthly sales totaled 228 million pounds, down 1.7% from a year earlier. Sales of organic flavored milks increased. At 1.88 billion pounds, 2021 year-to-date sales of organic products were down about 2%. Organic represented almost 6.4% of total fluid product sales in January-August 2021.
The U.S. figures are based on consumption of fluid milk products in Federal Milk Marketing Order (FMMO) areas, which account for approximately 92% of total U.S. fluid milk sales and adding the other 8% from outside FMMO-regulated areas. Sales outlets include food stores, convenience stores, warehouse stores/wholesale clubs, nonfood stores, schools, the food service industry and home delivery.
Global Dairy Trade (GDT) dairy product prices were higher in the latest auction held Oct. 19, pushing the overall price index higher:
Skim milk powder was up 2.5% to $3,401 per metric ton (MT, or about 2,205 pounds).
Whole milk powder was up 1.5% to $3,803 per MT.
Butter was up 4.7% to $5,111 per MT.
Cheddar cheese was up 2.9% to $4,426 per MT.
Anhydrous milkfat was up 2.5% to $6,151 per MT.
The next GDT auction is Nov. 2.
The USDA awarded additional purchase contracts for delivery of dairy products for domestic feeding programs during 2022. Latest contract awards cover 59.9 million pounds of cheddar cheese in barrels, blocks and shreds. Contracts were approved for Associated Milk Producers Inc., Bongards' Creameries, Dairy Farmers of America, Great Lakes Cheese Co. and Masters Gallery Foods.
Dairy income over feed cost margins improved over the first half of October as surging milk prices combined with weaker projected feed costs, according to Commodity & Ingredient Hedging LLC.
Strong demand for dairy products helped support milk prices as milk production moderated due to fewer cows and a slowdown in milk production per cow. The USDA's World Ag Supply and Demand Estimates report reduced milk production estimates for both 2021 and 2022, while easing the supply and demand balance for corn and soybeans prices. Corn and soybean prices remain high by historical standards and the presence of La Nina in the Southern Hemisphere will keep risk premium in the market.
Other upcoming reports impacting milk checks include the USDA's September Milk Production report (Oct. 20), Cold Storage report (Oct. 22) and the September Dairy Margin Coverage (DMC) program margin and indemnity payments (Oct. 29).
In September, the USDA released details of a program to help producers cover the cost of transporting feed for livestock that rely on grazing and located in regions affected by the drought. Now, the USDA is providing an online tool to estimate compensation made through the Emergency Assistance for Livestock, Honey Bees and Farm-raised Fish Program (ELAP), administered by the USDA's Farm Service Agency (FSA).
Read: Details announced for USDA plan to help cover feed-related transportation costs.
The new ELAP Feed Transportation Producer Tool is a Microsoft Excel workbook. The tool calculates the estimated payment for feed transportation assistance, but it is not an application. Once the FSA begins accepting applications later this fall for feed transportation assistance, ranchers should contact their FSA county office to apply. To simplify the application process, ranchers can print or email payment estimates generated by this tool for submission to FSA. The deadline to apply for ELAP, including feed transportation costs, for 2021 is Jan. 31, 2022.
For more information and links to download the tool, receive instructions and/or view a demonstration video, click here.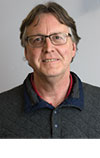 Dave Natzke

Editor
Progressive Dairy