Update Highlights
The USDA's July World Ag Supply and Demand Estimates (WASDE) report cut the milk production forecast for 2020, while boosting projected Class III and all-milk prices significantly.
Milk production for 2020 was forecast at 221.5 billion pounds, down 1 billion pounds from last month's estimate, primarily due to slower growth in milk per cow. If realized, it would be up about 1.4% from 2019's total of 218.4 billion pounds.
With the recent surge in cheese prices, the 2020 Class III milk price was projected at $18 per hundredweight (cwt), a $2.35 increase from last month's forecast. Despite a much smaller increase in the 2020 projected Class IV milk price – up 40 cents to $13.95 per cwt – the 2020 all-milk price is now projected at $18.25 per cwt, up $1.60 from last month.
The USDA price outlook is slightly brighter than current Class III futures prices but below Class IV futures prices. Using Chicago Mercantile Exchange (CME) futures prices at the close of trading on July 9, the 2020 Class III price would average about $17.92 per cwt, while the Class IV price would average about $14.37 per cwt.
For 2021, the milk production forecast took another jump, up 300 million pounds from last month's estimate to 225.6 billion pounds. The increase was based on expectations of herd rebuilding and stronger growth in milk per cow. If realized, it would be up nearly 1.9% from 2020's estimate.
Despite the outlook for more milk, the USDA raised its 2021 price projections, although all prices are weaker than 2020. The 2021 all-milk price is forecast at $17.05 per cwt, with the Class III price averaging $16.20 per cwt and the Class IV price averaging $13.80 per cwt.
USDA's Cattle report, to be released on July 24, will provide a midyear estimate of the dairy cow inventory and producer intentions regarding retention of heifers for dairy cow replacements.
Beef outlook: The 2020 beef production forecast was raised from last month, primarily on higher cattle slaughter and heavier carcass weights. For 2020, cattle price forecasts were lowered on continued large supplies of fed cattle, with weakest prices during the third quarter. The 2020 average fed cattle price was projected at $106.80 per cwt, about $8 less than the average in 2019. For 2021, fed cattle prices were unchanged at $110 per cwt. As with dairy, USDA's Cattle report will provide a midyear estimate of the U.S. beef cattle inventory.


Feed outlook: Impacting the cost side of the dairy income ledger, this month's U.S. corn outlook is for lower supplies and lower ending stocks. Beginning stocks were raised based on lower use forecasts for 2019-20, but 2020-21 corn production was forecast 995 million bushels lower based on reduced planted and harvested areas from the USDA's Acreage report, released June 30. The national average corn yield is unchanged at 178.5 bushels per acre. The projected 2020-21 season-average corn price received by producers is $3.35 per bushel, up 15 cents from last month's forecast.
This month's U.S. soybean supply projections for 2020-21 were raised based on higher beginning stocks and an anticipated increase in harvested acreage, forecast at 83 million acres, up 200,000 from last month. The soybean yield forecast was unchanged at 49.8 bushels per acre. Despite the higher ending stocks, the U.S. season-average soybean price received by producers for 2020-21 was estimated at $8.50 per bushel, up 30 cents from last month's forecast but a nickel less than 2019-20 average. The soybean meal price was raised $10 from last month to $300 per ton, which would be similar to the 2019-20 average.
The final full week of June fell between Father's Day and the July 4th holiday, providing a glimpse of "everyday" grocery store sales of dairy products. At first glance, the numbers look good, according to a weekly update from the International Dairy Deli Bakery Association (IDDBA).
The value of dairy aisle sales for the week ending June 28 was up 12.7% compared with the corresponding week a year earlier, marking the 17th consecutive week that grocery stores dairy sales were double-digit higher than the year before. The report summarizes weekly Information Resources Inc. (IRI) U.S. grocery store sales data.
"Everyday demand is still fueling above-average dairy sales," said Abrielle Backhaus, IDDBA research coordinator. "The biggest category within dairy, natural cheese, still sits about 20 percent above last year's levels all these weeks later. In total, seven categories had double-digit gains and that shows the strength of dairy amid the pandemic."
As in recent weeks, sales showed some erosion as restaurants began to reopen and food service sales increased. However, early July is bringing a new round of closures as the number of coronavirus cases rises.
In addition to strong weekly sales of natural cheese, up more than 19% by value and 13% by volume, butter sales increased by 15% and 17% in value and volume, respectively. Fluid milk sales were up 5% in value and 0.6% in volume.
Next week's report will cover sales leading up to and including the July 4th holiday. After that, there are many "everydays" between now and Labor Day, "and this is where we need to stress the nutritional benefits, versatility and kid-friendly solutions the dairy department brings to the table," Backhaus said.
Progressive Dairy and others have documented the potential impact of Federal Milk Marketing Order (FMMO) negative producer price differentials (PPDs) on milk checks. Recently, Gregg McConnell and Bill Zweigbaum, Farm Credit East business consultants, took a look at the issue from a Northeast FMMO perspective, where 75% of the milk is utilized in classes other than Class III.
Read: Understanding producer price differential on your milk check.
Read also: Negative PPDs, depooling likely to create milk check fireworks.
Members of Congress representing dairy districts urged U.S. Trade Representative Robert Lighthizer and U.S. Secretary of Agriculture Sonny Perdue to pursue a "phase two" trade agreement with Japan that addresses market access and establishes commitments on nontariff issues impacting U.S. dairy trade. The first phase of the agreement was approved late last year.
In a letter signed by more than 50 members of Congress, the lawmakers said the U.S. status as the leading market for Japan's exports warranted trade agreement terms beneficial to the U.S. dairy industry.
"America's dairy industry is ready to meet Japan's growing demand for wholesome dairy products. However, in order to fully secure necessary market access, the U.S. must act swiftly to break down the remaining trade barriers that have left our producers at a disadvantage in this important dairy market," said Jim Mulhern, president and CEO of National Milk Producers Federation (NMPF).
"The Japanese market is too valuable to America's dairy farmers and processors to let trade negotiations continue to idle," said Tom Vilsack, U.S. Dairy Export Council (USDEC) president and CEO.
A 2019 U.S. Dairy Export Council (USDEC) study estimated that if the U.S. were given the same market access as foreign competitors, its share of Japan's dairy market would double.
The American Dairy Coalition (ADC) is seeking congressional intervention in the establishment of 2020-25 Dietary Guidelines for America (DGA), joining a call for inclusion of higher-fat dairy options, including whole milk.
In June, the 2020 Dietary Guidelines Advisory Committee (DGAC) released a draft report which reviewed nutrition and health studies utilized in writing the upcoming recommendations. For dairy, the draft report is status quo with the 2015-20 dietary guidelines, recommending consumption of low-fat and fat-free dairy products as part of a healthy diet.
Some dairy organizations, including ADC, criticized the report for failing to recognize studies indicating the health benefits, or at least neutral impact, of fuller-fat dairy options. In a call to action to organization members and others, ADC is seeking a delay in release of the DGAC report to ensure additional time to review science related to saturated fats and wants a review of the "flawed process" in developing the DGA.
The DGAC is tentatively scheduled to submit a final report to the USDA and U.S. Department of Health and Human Services (HSS) in mid-July. Following a public comment period, the 2020-25 Dietary Guidelines for Americans update is scheduled for release at the end of 2020.
The final report could have a significant impact on the dairy industry. Beyond providing dietary advice to consumers, members of Congress use the guidelines when authorizing federal spending on feeding programs, and the document is used as the basis for dairy options served as part of the National School Lunch and Breakfast programs and other federal feeding programs.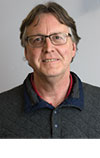 Dave Natzke

Editor
Progressive Dairy