The EPA is making $4.8 million available to expand research into per- and polyfluoroalkyl substances (PFAS) contamination in agriculture and rural areas. EPA Regional Administrator Ken McQueen announced the funding at the 2019 annual meeting of the New Mexico Farm & Livestock Bureau, Nov. 22.
In February 2019, EPA Administrator Andrew Wheeler called for the agency to prioritize new federal research that will help farmers, ranchers and rural communities by generating new information on PFAS, potential PFAS impacts in agricultural settings and actions people can take to address PFAS in their communities.
The EPA is seeking grant applications that help improve the agency's understanding of the potential impacts of PFAS on water quality and availability in rural communities and agricultural operations. Specifically, the agency is seeking research on PFAS occurrence, fate, and transport in water sources used by rural communities and agricultural operations, and new or improved PFAS treatment methods appropriate for small drinking water and wastewater systems including influents, effluents, and biosolids and/or residuals.
Some of the questions the EPA hopes to answer include:
How do serial biosolids applications impact PFAS concentrations and accumulation over time?
What are the impacts of factors such as soil type, crop type and landscape traits, such as topography, that may influence PFAS concentration and accumulation?
How do we treat and clean up PFAS from water, soil and biosolids used in agricultural settings?
The EPA is accepting applications through Feb. 11, 2020. Click here for additional information on the PFAS Action Plan.
Read also: PFAS: Emerging contaminant, evolving concerns for dairy and Weekly Digest: FDA updates PFAS testing, contaminated dairies remain concern.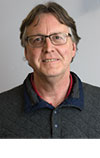 Dave Natzke

Editor
Progressive Dairy