With a pending deadline requiring some dairy farms to file air emission reports by Nov. 15, there's still a lot of uncertainty. In an alert posted Nov. 8, PRO-DAIRY's Karl Czymmek and Curt Gooch said they had been in consultation with National Milk Producers Federation (NMPF) legal counsel. The latest advice: wait.
The U.S. Environmental Protection Agency (EPA) has requested a reporting deadline extension until Jan. 17, 2018, and a federal court could rule on that request at any time.
For late-breaking news on emission reporting requirements prior to the Nov. 15 deadline, visit the Cornell PRO-DAIRY website.
Two substances included under the reporting requirements – ammonia and hydrogen sulfide – are emitted during decomposition of livestock manure. Reportable quantities for ammonia and hydrogen sulfide were set at 100 pounds per day.
Using one of the estimation tools provided on the EPA website based on research from Texas, Czymmek and Gooch estimate it would take 1,428 cows to trigger the 100 pounds of ammonia reporting requirement threshold. However, other methods of estimation could produce considerably lower cow numbers to trigger 100 pounds of ammonia.
Previous calculations estimated it would take several thousand cows to trigger the 100-pound daily emission threshold for hydrogen sulfide emissions.
While the Nov. 15 reporting deadline still stands pending a court ruling on the delay request, EPA is asking that affected farmers not call the National Response Center (NRC). Instead, an email option for initial continuous release notifications will be established. The system should be available by Nov. 15. Progressive Dairyman will post details when they become available. Farm owners/operators may use the email option once it is available, rather than calling the NRC. This expedited option will also allow one email notification for owners/operators with multiple farms.
In the meantime, affected producers may want to discuss how to approach the reporting requirements with their lawyers and may consider using estimation tools to calculate emission levels.
EPA has indicated that a "good faith estimate" of emissions means a producer could use any of a range of methods or tools. Producers are free to choose any estimation method they would like to use. They are also urged to keep records of the estimation.
The PRO-DAIRY's alert linked to several worksheets and forms to estimate a dairy's emission levels.
PRO-DAIRY dairy specific ammonia worksheet
Dairy Operation – Continuous Release Report Emergency Planning and Community Right-to-Know Act (EPCRA)
University of Nebraska worksheet
On Dec. 18, 2008, EPA published a final rule that exempted farms from reporting air releases of hazardous substances from animal waste. On April 11, 2017, the District of Columbia Circuit Court vacated the final rule, ending the livestock farm exemption. The April ruling does not affect farms that signed and remain compliant with the 2005 Air Emissions Compliance Agreement and Final Order.
Read: Court ruling lifts livestock operation exemptions for emission reporting requirements
View: EPA's guidance and Frequently Asked Questions on reporting air emissions from animal waste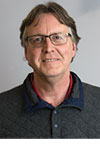 Dave Natzke

Editor
Progressive Dairyman
Before commenting on our articles, please note our Terms for Commenting.