Editor's note: The following article is based on information as of Nov. 16. Progressive Dairyman will provide updates as they become available.
The clock struck midnight, but we still don't know when large-herd dairy producers will be required to provide air emission reports related to stored manure.
Livestock producers and the U.S. Environmental Protection Agency (EPA) had sought a 60-day reprieve to meet a court-imposed air emission reporting deadline, originally set for Nov. 15. However, a federal court had not ruled on the extension request as the deadline came and passed.
On Nov. 16, EPA posted the following alert:
"No reporting is required until the Court issues its order, or mandate, enforcing the April 11, 2017, decision. EPA will update this guidance to provide farmers with notice of when the mandate issues and reporting requirements begin. Please check this website frequently. Once the mandate is issued, farms should submit an initial continuous release notification to the National Response Center for qualifying releases that occur within a 24-hour period."
The situation involves two laws:
• The Comprehensive Environmental Response, Compensation and Liability Act (CERCLA) was enacted to clean up industrial chemical toxic waste dumps, spills, etc.
• The Emergency Planning and Community Right-to-Know Act (EPCRA) requires parties who store, use or release hazardous chemicals to submit reports to federal, state and local government offices.
Although unlikely the intent of Congress, producers were required to report air emissions related to ammonia and hydrogen sulfide released from manure storage structures. However, in December 2008, EPA exempted all livestock operations from CERCLA reporting and exempted non-CAFO livestock operations from EPCRA reporting.
Legal chronology
Jamie Jonker and Clay Detlefsen, with the National Milk Producers Federation (NMPF), provided a chronology of legal action – and inaction – that has transpired over the past seven months:
• On April 11, 2017, the District of Columbia Circuit Court vacated the final rule, ending the livestock farm exemption.
• Aug. 16, 2017, the U.S. Court of Appeals for the District of Columbia stayed the mandate (until Nov. 14, 2017). The court stated that, if necessary, EPA could request an extension of the stay no later than 75 days from the date of that order. The court also ordered that any EPA extension request include a status update on efforts to provide guidance for emission reporting.
• On Oct. 26, 2017, EPA issued draft guidance on air emission reporting, addressing the court's requirement.
• On Oct. 30, 2017, EPA then filed a motion with the court informing them of their progress and requesting the stay remain in place until Jan. 17, 2018.
• On Nov. 9, 2017, the Waterkeeper Alliance filed a response in opposition to that motion; the National Pork Producers Council filed a response in support.
• On Nov. 13, 2017, EPA filed a response to the Waterkeeper Alliance's opposition.
• On Nov. 14, 2017, the Department of Justice filed a response advocating that the court continue its stay and provided a declaration from the National Response Center in support of extending the stay.
The court has not acted on the extension request – or any related filings – since Oct. 30. According to NMPF, at one point it was assumed that the court's stay would terminate automatically. That has now been called into question, according to a statement issued by NMPF.
Affected dairy farmers and livestock producers have been stuck between the Nov. 15 deadline and industry recommendations not to file reports. Attorneys with the law firm of Michael Best and NMPF have steadfastly recommended dairy farmers not file emission reports, pending the court's ruling.
According to NMPF, three outcomes remain possible:
• The court could grant the additional time and there would be no immediate need to report.
• The court could deny the request for additional time.
• The court could deny the stay, and in addition, require reporting under both the EPCRA and CERCLA. (According to the latest EPA guidance, annual reporting pertains only to CERCLA.)
While the EPA reporting requirements cover a long list of potential substances, the two most common for livestock agriculture – ammonia and hydrogen sulfide – are emitted during decomposition of manure. Reportable quantities for ammonia and hydrogen sulfide were set at 100 pounds per day. Farms are eligible for "continuous release" reporting because emissions have been determined to be both continuous and stable in quantity and rate.
In most cases, ammonia will be the substance triggering reporting requirements. Using one of the estimation tools provided on the EPA website based on research from Texas, PRO-DAIRY's Karl Czymmek and Curt Gooch estimated it would take 1,428 cows to trigger the 100 pounds of ammonia reporting requirement threshold. However, other methods of estimation could produce considerably lower cow numbers to trigger 100 pounds of ammonia.
Previous calculations estimated it would take several thousand cows to trigger the 100-pound daily emission threshold for hydrogen sulfide emissions.
Reporting a three-step process
Michael Best attorneys Leah Ziemba, partner and agribusiness, food and beverage industry group chair, and Taylor Fritsch, associate, outlined reporting requirements during a webinar hosted by the American Dairy Coalition (ADC) on Nov. 13.
Under current law, continuous release reporting is a three-step process:
1) Notify the National Response Center (NRC) – an organization within the U.S. Coast Guard charged with receiving the reports – regarding intent to submit an initial continuous release report. That notification includes the name of the farm, the general location of the farm (city and state), and the hazardous substances to be reported (ammonia and/or hydrogen sulfide). It's important to note NRC does not require names of specific individuals or addresses, and that information should not be supplied, he said.
NRC will then confirm receipt of the report and provide each farm an individual reporting number for future reference.
NRC will then confirm receipt of the report, and provide each farm an individual "CR-ERNS" reporting number for future reference.
While NRC has a phone number to provide the baseline information, EPA has worked with NRC to create an email option, which will not only avoid lengthy wait times on the telephone, but also ensure the information is used appropriately by NRC.
Ohio State University's Law Bulletin provides a summary of notification steps:
• If notifying NRC by email, include "initial continuous release notification" in the subject line. In the body of the email, provide the name of the farm, the location of the farm by city/town and state, and the name of the hazardous substance that will be released (ammonia). For multiple farms under the same ownership, include information for all farms in one email.
• If notifying NRC by phone ([800] 424-8802), select "Option 2." State that you are making an initial continuous release notification and provide the same information as above.
Don't submit worksheets
Regardless of the reporting deadline, Fritsch urged producers who may be near emission thresholds outlined above to complete emission estimates to determine whether they are required to submit a continuous release emission report. He warned the various tools might provide somewhat differing results.
The PRO-DAIRY's alert linked to worksheets and forms to estimate a dairy's emission levels.
PRO-DAIRY dairy specific ammonia worksheet
University of Nebraska worksheet
The worksheets help estimate emissions based on animal numbers and types of manure-handling systems. Producers should use actual animal numbers, not the number of animals allowed under an operating permit. Special care should be taken to ensure actual animal numbers are not dramatically different than the number of animals listed under the operating permit, however.
The estimation tools should be kept as records, whether the producer is required to report or not, because it will provide a paper trail and document the producer made the effort to meet reporting obligations, Fritsch said. However, do not submit the worksheets with any reports to NRC, in the event they become public records accessible to environmental advocacy groups.
2) Within 30 days of notifying NRC via phone or email, a written continuous release reporting form must be submitted to the appropriate regional EPA office. EPA is currently revising the written form, and farmers should wait for the new form and avoid using older forms, Fritsch said.
3) About a year later, submit a one-time anniversary follow-up form, (within 30 days of the first anniversary of the written form), which will update, verify and recertify the information for the farm.
Other ongoing reporting requirements include calculating emission estimates annually, again maintaining them for your records. If there are no changes, you do not have to submit a new report to EPA.
Fritsch outlined two likely scenarios whereby new annual reports would be required:
• A statistically significant increase (SSI) notification would be required in the event of an "episodic release" above those levels that would result from normal operations, which might result from a disruption in waste handling.
• Changes to previously submitted information, such as a change in the source of emissions (such as an expansion of herd size) or an administrative change such as in a farm's ownership. That may also include a change in waste-handling systems or procedures.
2005 exemption
One category of farms that may remain exempt from new reporting requirements are those that submitted 2005 Air Emissions Compliance Agreements, but only if there have been no changes to an operation (no substantial increase in animal numbers or change in manure storage system).
However, there is apparently no public list of farms which submitted those compliance agreements, so individual farms should review their own records. EPA has identified a contact who may be able to verify whether a farm filed a compliance agreement: Timothy J. Sullivan, Air Enforcement Division, phone (303) 312-6196.
Ziemba recommended producers who do not know if they filed a compliance agreement to make their inquiry via telephone instead of email, which could create a paper trail and become a public record.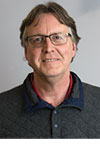 Dave Natzke

Editor
Progressive Dairyman