The American Farm Bureau Federation (AFBF) and its insurance affiliate, the American Farm Bureau Insurance Services (AFBIS), are preparing a final proposal to create a new dairy income insurance policy. To get producer input, AFBF/AFBSIS is conducting an on-line survey, seeking dairy farmer opinions on the proposed revenue protection insurance products.
In October, AFBF/AFBIS plan to submit a final proposal for the Dairy-Revenue Protection (Dairy-RP) policy to the Federal Crop Insurance Corporation (FCIC).
Read: What is Farm Bureau's Dairy-Revenue Protection?
Dairy-RP would protect against unexpected declines in milk prices or state-level milk production that reduces the revenue on the farm during a quarter. This policy would be in addition to margin insurance and protection programs, including the Margin Protection Program for Dairy (MPP-Dairy) and the Livestock Gross Margin for Dairy (LGM-Dairy), currently available to dairy farmers through the USDA.
Under the program, farmers purchasing Dairy-RP would have the option to determine how the value of milk is determined in their policy:
• The Class Price Option would allow a farmer to choose a milk value based on a mix of Class III and Class IV milk futures prices. Dairy-RP under this option provides revenue protection based on an index of state-level revenue constructed with Class III and Class IV milk prices and the state USDA National Ag Statistics all-milk yield. The producer can choose the percent of Class III and Class IV used to establish their price guarantee per hundredweight (cwt) to tailor to their operation based on utilization.
• The Component Option is revenue protection based on milk component production, including butterfat, protein and other milk solids. The producer can select the desired butterfat and protein percentages. The other milk solids percentage is fixed at 5.7 percent.
Under either option, the dairy farmer would also choose the time period (only quarterly policies are available), how many pounds of milk to cover during a quarter, and how much income protection to buy (from 70 to 95 percent).
The nine-question survey asks questions related to herd size, percentage of feed grown on the farm, as well as questions related to producer interest in milk markets, risk management and participation in MPP-Dairy or LGM-Dairy.
Find the survey online here.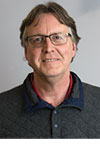 Dave Natzke

Editor
Progressive Dairyman
Before commenting on our articles, please note our Terms for Commenting.