A year ago, dairy "groundhogs" were poking their heads out of barns and milking parlors, optimistic 2017 would bring better financial times – a prediction that didn't last. The USDA's latest price and margin reports foreshadow a more cautious outlook for 2018.
December milk prices lower
According to the USDA's monthly Ag Prices report, December 2017's U.S. average milk price of $17.20 per hundredweight (cwt) was a seven-month low, down 90 cents from November 2017 and $1.60 less than December 2016.
Looking for some positives? The 2017 average all-milk price of $17.63 per cwt was $1.34 more than 2016 and the highest since 2014.
Among individual major dairy states (Table 1), only Florida saw a higher December price compared to November. Prices dipped $1.20 per cwt or more in California, Idaho, Illinois, Iowa, Minnesota, Oregon, South Dakota and Wisconsin.
Compared to a year earlier, December 2017 milk prices were down $1.80 per cwt or more in 11 states, led by Minnesota and South Dakota. No states saw a year-over-year price increase.
USDA's all-milk prices likely overstate the amount actually received by dairy farmers. Based on Federal Milk Marketing Order (FMMO) "mailbox" prices for September and October (the latest available), which include deductions for marketing, average prices across all FMMOs averaged about 35 cents per cwt less than the announced all-milk price for the same month, with instances were mailbox prices were $1 or greater less than the all-milk price for individual states.
MPP-Dairy margin shrinks
The lower milk prices, combined with higher soybean meal and corn prices, pulled December's income over feed cost margin lower, according to the USDA Farm Service Agency's (FSA) MPP-Dairy calculations (Table 2).
Compared to November, national average prices for corn ($3.23 per bushel, up 8 cents), soybean meal ($319.22 per ton, up $5.70) and hay ($148 per ton, unchanged) resulted in total feed costs of $7.84 per cwt of milk sold, up 13 cents from November and the highest feed costs since September.
Subtracted from the average milk price, the December MPP-Dairy income margin was $9.36 per cwt, down $1.03 from November and the lowest since July.
The December calculations are the second half of two-month factors used to determine potential indemnity payments under MPP-Dairy. The November-December margin average was $9.87 per cwt, meaning no MPP-Dairy indemnity payments were made at any insured level in 2017.
Looking ahead
Dairy margins were mixed over the first half of January, weakening in nearby marketing periods due to lower milk prices, while holding steady in through the second half of 2018, according to Commodity & Ingredient Hedging LLC.
Margins remain negative and well below average from a historical perspective in both the first and second quarters of 2018, while above breakeven but still below average in the thirds and fourth quarters of the year.
Based on milk and feed futures prices as of Jan. 29, the Program on Dairy Markets and Policy projected monthly MPP-Dairy margins to drop sharply, bottoming out near $7 per cwt in March through May and triggering indemnity payments for those insured at the top levels.
Cropp-Stephenson outlook
Mark Stephenson, director of dairy policy analysis at the University of Wisconsin – Madison, and Bob Cropp, dairy economics professor emeritus, summarized the dairy situation in their monthly podcast.
Cropp said the modest increase in the USDA's latest milk production report was good news, even though cow numbers rose. (Read: U.S. cow numbers rose to end the year.) Milk production growth in the top five states – which produce half the U.S. milk – has slowed.
With margin pressures, Cropp doesn't expect big growth in cow numbers in 2018. "Open accounts" at feed dealers may also mean less incentive to push cows as hard for production per cow, Stephenson said.
Stephenson said stronger milk production growth outside the U.S. continues to hold down global prices. Milk production among the five major exporting countries and/or regions was up slightly more than expected, and November milk production in the European Union was up 6 percent, he noted.
Another good year of milk prices is needed to help dairy farmers recover financially from low milk prices experienced in 2015 and 2016, but it now looks like 2018 milk prices will average lower than 2017, Cropp said.
Safety nets
Projected milk prices aren't good, and insurable margins using various safety nets and marketing tools aren't much better, according to Alan Zepp, risk management program manager at Pennsylvania's Center for Dairy Excellence (CDE). Read: Current prices, margins offer little to cheer about.
Efforts to lift funding caps on margin insurance through the USDA Risk Management Agency's Livestock Gross Margin for Dairy (LGM-Dairy) program, or make adjustments to MPP-Dairy, have not made it through Congress.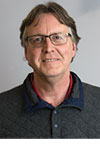 Dave Natzke

Editor
Progressive Dairyman
Before commenting on our articles, please note our Terms for Commenting.