February 2016 milk prices fell, but lower feed prices kept U.S. average income margins above Margin Protection Program for Dairy (MPP-Dairy) indemnity payment trigger levels.
Monthly average margin levels were squeezed to the lowest level since late last summer. USDA's Farm Service Agency (FSA) announced a February 2016 MPP-Dairy margin of about $7.91 per hundredweight, down about 19 cents from January.
However, the income margin for the January-February 2016 pay period was $8.01 per hundredweight, just above the highest insurable margin of $8.00 per hundredweight.
Based on current projections by the Program on Dairy Markets and Policy, MPP-Dairy margins could dip below $7.00 per hundredweight in April-May 2016, before trending higher later in the year.
February margin factors
• Corn: $3.57 per bushel, down 11 cents from January.
• Soybean meal: $273.61 per ton, down $5.95.
• Alfalfa hay: $142 per ton, down $5.
• Final feed costs: $7.79 per hundredweight, down about 21 cents per hundredweight from January.
• All-milk price: $15.70 per hundredweight, down 40 cents.
• Milk margin minus feed costs: $7.91, down about 19 cents.
See historical factors used in the calculation.
State differences
USDA uses national average milk, corn and alfalfa hay prices, along with a central soybean meal price, to calculate the monthly national MPP-Dairy income margin.
It's difficult to drill down into regional and state margins based on USDA data, since milk prices are averaged for 23 states, average alfalfa hay prices are reported for 18 of those states, and corn prices are reported for 12 of the major dairy states. Alfalfa hay, corn and milk prices are reported for 11 common states. And, a single soybean meal price is used for all states.
Individual state margins for February 2016 (see Table 3), using the MPP-Dairy formula and USDA's state prices for corn, alfalfa hay and milk, range from a high of $9.94 per hundredweight in South Dakota to a low of $6.63 per hundredweight in Texas, a difference of $3.31 per hundredweight, according to Progressive Dairyman calculations. PD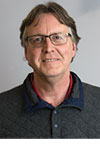 Dave Natzke

Editor
Progressive Dairyman