Time to check the calendar for risk management participation opportunities.
LGM-Dairy
The next scheduled sales period for Livestock Gross Margin for Dairy (LGM-Dairy) is Friday, Feb. 26. Coverage is available for up to 10 months, so you will be able to buy coverage for April 2021-January 2022. You need to select coverage in two-month increments to get a USDA premium subsidy. LGM-Dairy covers milk prices (from falling) and also includes coverage for feed prices rising. LGM-Dairy is not only a milk price put option, but a call option on the price of corn and soybean meal.
Dairy-RP
The deadline to purchase second-quarter 2021 coverage under the Dairy Revenue Protection (Dairy-RP) program is March 15.
Dairy-RP coverage is generally available for milk produced four or five quarters out in the future. Dairy-RP is available every day except holidays and USDA report days that could impact markets (see calendar). Dairy-RP is also not available on days when applicable futures contracts move limit-up or limit-down.
Click here or on the calendar above to view it at full size in a new window.
CDE 'Protecting Your Profits' webinar is Feb. 24
Pennsylvania's Center for Dairy Excellence (CDE) is hosting its monthly "Protecting Your Profits" webinar on Feb. 24, beginning at noon (Eastern time). Zach Myers, CDE risk education manager, will review current data and updates about dairy markets to guide decision-making and risk management strategies.
Myers will also take an initial look at milk production, cow numbers and dairy farm numbers contained in the February USDA Milk Production report, to be released on Feb. 23, and share information on the latest outlook for Dairy Margin Coverage (DMC) margins.
Advance registration is not necessary. To participate in the webinar, click here, or join by phone: (646) 558-8656. When prompted, enter meeting ID (848 3416 1708) and passcode (474057).
DMC enrollment update
The USDA's Farm Service Agency continues to finalize paperwork for 2021 Dairy Margin Coverage (DMC) enrollment. As of Feb. 8, 18,666 dairy operations, or about 73.93% of those with established milk production history, had enrolled for 2021.
Milk production enrolled for 2021 was estimated at 161.95 billion pounds, about 79.7% of the established history.
Enrollment closed on Dec. 11, 2020. State-by-state enrollment information is available here.
The January 2021 DMC margin and any potential indemnity payments will be announced on Feb. 26.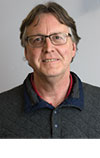 Dave Natzke

Editor
Progressive Dairy