Foremost Farms USA has secured land to build a new dairy facility in Michigan, signaling the cooperative is taking its own path toward building processing capacity in the state. The facility is scheduled to be operational in 12 to 14 months, with capacity to process up to 6 million pounds of milk per day.
Foremost Farms had previously been part of a joint venture exploring milk processing options in Michigan. Announced in January 2017, the project originally involved Glanbia, Foremost Farms, Dairy Farmers of America (DFA) and the Michigan Milk Producers Association (MMPA).
While Foremost Farms' corporate communications manager Laura Mihm declined specific comment, Dairy Farmers of America (DFA) senior vice president and chief of staff Monica Massey confirmed Foremost Farms is no longer part of that joint venture.
Instead, Foremost Farms closed a deal, Nov. 9, on the purchase of 96 acres of vacant industrial park property in Greenville, in west-central Michigan. Co-op officials said the property purchase is the first step in a long-term strategy of managing milk solids across the co-op's membership area.
"Foremost Farms' executive management and board of directors plan to strategically build this facility in Greenville in order to control our own destiny in Michigan and unify our seven-state membership," said Michael Doyle, the cooperative's president and chief executive officer. "It is our goal to continue to work with our strategic partners/alliances, like we have established in the region with Michigan Milk Producers Association, to maximize dairy farmer investments, stabilize the regional milk market and add value for all producers in this market."
Michigan has been one of the fastest-growing milk-producing states in the U.S., with cow numbers increasing from 380,000 in December 2013 to 428,000 in September 2017. That explosive growth has stretched processing capacity in the state and resulted in Michigan dairy farmers seeing some of the lowest milk prices in the country.
According to Doyle, the planned location is near the center point of Foremost Farms' member milk production in the state.
"The move effectively incorporates our Michigan member milk production into our core manufacturing business with a path to growth and stability in the region and for all Foremost Farms members," said Dave Scheevel, co-op president and a Minnesota dairy farmer.
Phase one of the project would provide the base to start a dairy processing "campus" at the site. Initial plans call for the facility to process milk solids for internal use in farmer-owned production facilities in the Upper Midwest and for sales to other partners and customers. Foremost Farms is engaged in preliminary talks with other companies interested in value-added production facilities/capacity.
The project is contingent upon receiving approvals of necessary local and state incentives and support, including a long-term wastewater treatment solution. Foremost Farms is working with the Michigan Economic Development Corporation and other Michigan and Greenville entities for those approvals.
Headquartered in Baraboo, Wisconsin, Foremost Farms USA is a farmer-owned milk processing and marketing cooperative with about 1,400 dairy farmer members in seven states (Wisconsin, Illinois, Michigan, Minnesota, Iowa, Indiana and Ohio). The nation's eighth-largest dairy co-op, annual sales of about $1.5 billion rank it 28th among the top 100 U.S. dairy processors.
Joint venture moving forward
According to DFA's Massey, the Glanbia/DFA/MMPA joint venture is moving forward without Foremost Farms.
Read: Glanbia, U.S. co-ops to build Michigan cheese facility
Under the original plan, Glanbia, based in Ireland, would own 50 percent of the business and have full responsibility for all commercial, technical and operational aspects of the business.
The U.S. dairy co-ops would supply milk and split ownership of the other 50 percent of the business. When completed, the plant was projected to process 8 million pounds of milk per day.
There have been no announcements regarding site selection or whether the plant will be a stand-alone plant or connected to an existing facility. At the time of the announcement, commissioning of the new facility was expected in the second half of 2019.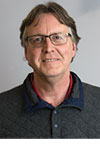 Dave Natzke

Editor
Progressive Dairyman
Before commenting on our articles, please note our Terms for Commenting.