U.S. Senator Kirsten Gillibrand (D-New York), a member of the Senate Agriculture Committee, announced a plan to provide payments to farmers when the national price for milk falls below $23.34 per hundredweight (cwt).
Under the "Dairy Farm Sustainability Act," Gillibrand's proposed program would work in tandem with the Margin Protection Program for Dairy (MPP-Dairy), bringing back provisions of the Milk Income Loss Contract (MILC) program.
It would create a price floor of $23.34 per cwt and would adjust over time for inflation. The current MPP-Dairy program would continue to operate for dairy farmers' milk prices when they are above the price floor. During periods of very low milk prices, the Dairy Farm Sustainability Act would pay eligible farmers 45 percent of the difference between $23.34 per cwt and the current all-milk price.
The U.S. all-milk price has averaged above $23.34 per cwt on an annual basis only once – in 2014.
MPP-Dairy participating farms would be eligible for payments from the Dairy Farm Sustainability Act on up to the first 5 million pounds of production.
The Dairy Farm Sustainability Act would be included as a provision in the new five-year 2018 Farm Bill. Gillibrand previously proposed a bill that refunded unused MPP-Dairy premiums to farmers instead of the money staying with the government.
April California Class 1 prices improve
California's Class 1 milk prices reversed a four-month slide, moving higher in April. The California Department of Food and Agriculture (CDFA) announced the April Class 1 price at $15.97 per cwt for the north and $16.24 for the south. Both are about 77 cents more than March 2018, but 80 cents less than April 2017. Through the first four months of 2018, the north average is $15.68 per cwt; the south average is $15.95 per cwt. They are about $2.39 per cwt less than the same period in 2017.
WASDE: More milk forecast
The USDA's latest World Ag Supply and Demand Estimates (WASDE) report raised milk production projections for 2018. The report also said cheese and butter price outlooks improved slightly, but that won't carry over to milk prices, which will be pressured by milk powder and dry whey prices.
Citing more rapid growth in milk production per cow in the first half of the year, the 2018 milk production estimate was raised 300 million pounds from last month's forecast, to 219 billion pounds. If realized, it would be up 1.6 percent from 2017.
Dry whey prices will cap any Class III milk price benefit seen from higher cheese prices. Continued large supplies of nonfat dry milk (NDM) are expected to pressure Class IV prices lower. Based on current estimates, USDA projected the following 2018 averages (midpoint of range): Class III – $14.60 per cwt; Class IV – $13.60 per cwt; all-milk – $16.05 per cwt. Those averages would be down from 2017 and within 20 cents of averages seen in 2016.
The WASDE report also provided outlooks for beef production and prices, and feed costs:
• Beef outlook. The USDA lowered its 2018 beef production forecast, based on lower first-quarter slaughter numbers and lower slaughter weights. However, second-quarter beef slaughter is expected to rise, as is first-half 2018 production of beef not running through feedlots. Projected cattle prices for the first quarter of 2018 were raised and will likely be the highest of the year.
• Feed outlook. On the feed side of the equation, the March World Ag Supply and Demand Estimates report raised projected corn prices 10 cents per bushel on the low end, based on higher expected exports and increased corn used for ethanol. Marketing year 2017-18 prices paid to corn growers are forecast in a range of $3.15 to $3.55 (midpoint $3.35) per bushel, compared to $3.36 per bushel in 2016-17.
Anticipated soybean exports were reduced, but the soybean meal export forecast was raised, with the overall impact raising ending stocks. Projected 2017-18 marketing year prices paid to growers narrowed to a range of $9 to $9.60 ($9.30 midpoint) per bushel, compared to $9.47 per bushel in 2016-17. However, soybean meal prices were forecast in a range of $325 to $355 ($340 per ton midpoint, up $20 from last month), compared to $317 per ton in 2016-17.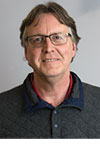 Dave Natzke

Editor
Progressive Dairyman
Before commenting on our articles, please note our Terms for Commenting.