Although U.S. dairy cow numbers remain at a 27-year high, the USDA's June 2021 Milk Production report is the first signal the size of the nation's herd may have peaked. June 2021 U.S cow numbers were down 1,000 head from May, according to the preliminary estimate, released July 22. Even with June 2021's small decline, U.S. cow numbers remain the highest since the fourth quarter of 1994.
June 2020-21 recap at a glance
Reviewing the USDA preliminary estimates for June 2021 compared to June 2020:
U.S. milk production: 18.56 billion pounds, up 2.9%
U.S. cow numbers: 9.508 million, up 153,000 head
U.S. average milk per cow: 1,994 pounds, up 26 pounds
24-state milk production: 18.09 billion pounds, up 3.2%
24-state cow numbers: 8.995 million, up 161,000 head
24-state average milk per cow: 2,111 pounds, up 27 pounds
Source: USDA Milk Production report, July 22, 2021
The latest report also revised the May 2021 milk production estimate higher, adding another 12 million pounds (0.1%) to last month's preliminary estimate. That means May year-over-year U.S. production growth was 4.7%.
Quarterly estimate
And with June estimates in, U.S. milk production during the April-June quarter totaled 58.1 billion pounds, up 3.7% from the same quarter a year earlier. The average number of milk cows in the U.S. during the quarter was 9.51 million head, 47,000 head more than the January-March 2021 quarter and 141,000 head more than the April-June quarter last year.
Cow numbers contract slightly
While the USDA estimated June 2021 cow numbers declined by about 1,000 head from the previous month, the previous May estimate was revised 4,000 head higher compared to last month's preliminary report, with cow numbers in the 24 major dairy states revised 6,000 higher. That meant June 2021 over June 2020 cow numbers were up 161,000 in the major states and 153,000 in the U.S.
On the heels of marketing disruptions caused by the COVID-19 pandemic, June was the low-water mark for cow numbers in 2020 at 9.335 million.
Compared to a year earlier (Table 1), June 2021 cow numbers were reported higher in 15 states and lower in seven states, with California and Illinois unchanged.
Texas led all states in growth in cow numbers, up 34,000 head from the year before and 2,000 more than May.
Outside of the Lone Star state, growth is substantial in the Midwest. Compared to a year earlier, cow numbers were up a combined 101,000 head in Minnesota, South Dakota, Michigan, Wisconsin, Indiana and Iowa. The other growth leader in June was Idaho, up 11,000 head from a year ago.
Pennsylvania and Vermont showed the biggest drop from a year earlier, down a combined 11,000 head.
The USDA's Livestock Slaughter report was also released on July 22, indicating an increase in dairy cull cow slaughter during June. Dairy cull cow slaughter at federally inspected plants during the month was estimated at 237,500 head, up about 14,100 head from May 2021 and 10,500 more than June 2020. Through the first six months of 2021, dairy cull cow slaughter was estimated at 1.563 million, about 29,100 head less than the same period a year earlier despite a substantially larger dairy herd.
Milk per cow growth slows
Year-over-year growth in U.S. and major dairy state average milk output per cow slowed in June to less than 1 pound per day (Table 2). Only three states saw daily output per cow increase 2 pounds or more during the month: New Mexico, Vermont and California. Production per cow was lower in a handful of states, including Virginia, Washington, Minnesota, Oregon, Iowa and Indiana.
Michigan maintained its spot atop the list, averaging 2,280 pounds of milk per cow during June.
Milk volume, percentage growth tracked
California, Texas and Wisconsin led all states in year-over-year milk production growth on a volume basis in June, up a combined 260 million pounds. Production in Florida, Arizona, Virginia, Pennsylvania and Washington was down a combined 33 million pounds.
On a percentage basis, June 2021 output in South Dakota was again up nearly 15% from a year earlier, with Indiana up about 8% and Texas and Kansas each up about 7%. Washington (-3%) Virginia (-4%) led decliners.
Cropp and Stephenson share outlooks
Mark Stephenson, director of dairy policy analysis, and Bob Cropp, dairy economics professor emeritus at the University of Wisconsin – Madison, provided an overview of dairy markets in their latest podcast. They found some good news in both the Milk Production report and USDA's Cold Storage report, also released July 22.
Even though milk and dairy product production have been strong, the Cold Storage report shows domestic sales and exports are helping cap growth in cheese stocks, Cropp said. That will help support prices, Stephenson added.
Returning to the milk production report, Cropp noted that while up in June, the pace of growth slowed from May, and cow numbers declined by 1,000 head from the month before. However, the high cow numbers remain a concern going forward, Stephenson said.
Hot weather, drought and water shortages in the West and high feed costs could tap the brakes on future production as dairy producers face tightening margins, Stephenson said.
The price outlook is uncertain, with milk production adding downward pressure and strong demand – both domestic and export – key factors in providing support. The narrowing spread between Class III and Class IV milk prices will help reduce the impact of negative producer price differentials, Cropp said.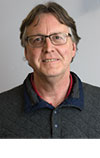 Dave Natzke

Editor
Progressive Dairy