A new federal database listing drug and alcohol violations by long-haul truck drivers won't likely impact most individual farmers moving milk, cattle, grain or hay to market, but producers and owner-operators transporting larger volumes of ag commodities longer distances could be affected.
The U.S. Department of Transportation's (DOT) Federal Motor Carrier Safety Administration (FMCSA) is implementing a Commercial Driver's License (CDL) Drug and Alcohol Clearinghouse. Registration for the clearinghouse opened in November, and the system will become fully operational on Jan. 6, 2020.
Registration is required for employers of CDL drivers, including self-employed CDL owner-operators, as well as drivers who hold a CDL or commercial learner's permit (CLP).
The clearinghouse will identify drivers who are prohibited from operating a commercial motor vehicle due to previous DOT drug and alcohol program violations. For example, the information will enable employers to identify drivers who commit a drug or alcohol program violation while working for an employer in one state but who fail to subsequently inform another employer when working in another state.
The clearinghouse was created in 2012 under the "Moving Ahead for Progress in the 21st Century Act" (MAP-21). It was designed to reduce crashes, injuries and fatalities involving large trucks and buses by removing the highest risk drivers, vehicles and carriers from roads.
While implementation of the clearinghouse system is underway, outreach to independent and small-fleet trucking companies and drivers hauling agricultural commodities has been limited, according to Jara Settles, general counsel and vice president of risk mitigation for the Livestock Marketing Association (LMA). LMA, based in Overland Park, Kansas, is a trade organization for livestock marketing businesses, representing livestock auction markets and sales barns on state and federal legislative and regulatory issues.
The clearinghouse regulations are primarily written and apply to large national trucking firms, and independent contractors, either self-employed or with a small fleet of trucks, may be caught off guard, she warned.
"It's hard to get to them, and they're the last ones to know about new regulations," she said.
Exemptions identified
Generally speaking, farm truck drivers – either the individual farmer or an employee driving a truck identified as a "farm" vehicle by a state licensing agency – are CDL exempt under the "covered farm vehicle" exemption. Under the "covered farm vehicle" exemption, vehicles under 26,000 pounds gross weight are exempt from CDL requirements, regardless of location, whereas larger trucks, those over 26,000 pounds of gross weight, are only exempt if they operate within their home state or within a 150-mile radius of their farm of origin if crossing a state line.
Generally, most livestock markets don't offer long-haul trucking or employ long-haul truck drivers, with most hauls to and from markets done by independent contractors on a local basis.
The covered farm vehicle CDL exemption parameters should exempt most farmers and "local run" haulers moving milk, cattle and hay to local markets. However, as farms, cattle feedlots and livestock or hay markets consolidate and get larger, commodities are moving greater distances in larger trucks, making compliance mandatory under the regulations.
While most individual farmers or producers are exempt from clearinghouse requirements, those hiring a trucker should ensure they are doing so on an independent contract basis and not acquiring an "accidental" employee. And, farmers and ranchers should also be aware that if they take on hauling jobs to earn some extra income or make ends meet, they may be inadvertently making themselves subject to the compliance requirements, Settles warned.
Using the database
Similar to cases where there are questions farmers "can't" ask a potential employee related to drug or alcohol use, employers would instead ask the current or potential employees for consent to search the clearinghouse. In order to run a query, the employer must have permission from the driver. The driver will be able to provide either a paper consent or a digital consent by registering on the clearinghouse as an individual.
"Once we hit Jan. 6, 2020, FMCSA-covered employers will have to conduct a 'limited query' on any currently employed drivers when they do their annual drug and alcohol checks, and do a 'full query' for any new hires," Settles explained.
While registering on the clearinghouse is free, there is modest $1.25 charge for each query.
FMCSA-regulated businesses must already comply with drug and alcohol assessments, so the new rule is essentially a reporting requirement. In addition to searching the clearinghouse for potential violators, employers will also be required to report any infractions. Failing to comply with either conducting queries on an annual basis or reporting infractions could open the employer to monetary penalties.
In addition to registered users, database access will be granted to state driver licensing agencies and law enforcement officials to identify – in real time – CDL drivers who have violated federal drug and alcohol testing program requirements.
Records of drug and alcohol program violations will remain in the database for five years, or until the driver has completed the "return-to-duty" process, whichever is later.
Effective Jan. 6, 2023, the FMCSA clearinghouse will become the sole query source for employers to meet their requirement to identify prospective drivers who have committed drug and alcohol program violations.
FMCSA's clearinghouse website contains important resources, including frequently asked questions, user brochures and instructional aids with step-by-step registration instructions for all users.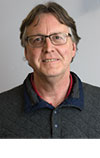 Dave Natzke

Editor
Progressive Dairy