Impacted by market abnormalities caused by the pandemic and ensuing federal policy changes, last year was a mixed year for dairy co-op revenues and their members compared to a year earlier.
As October and National Co-op Month came to a close, the National Cooperative Bank (NCB) updated 2020 revenue and asset totals for the 100 largest cooperatives in the U.S. The annual report summarizes revenue and asset totals from cooperatives voluntarily submitting revenue and asset information to NCB, which has compiled the data for more than 30 years.
Looking back at factors impacting dairy cooperative revenues, the 2020 all-milk price averaged $18.24 per hundredweight (cwt), down slightly from the 2019 average of $18.65 per cwt. The USDA estimated total 2020 milk marketings at 222.1 billion pounds, up about 2.1% from 2019.
Compared to a year earlier, annual average wholesale prices for major dairy products were mixed, with a heavy emphasis on cheese in the USDA's Food Box Program a major factor. The annual average wholesale price for cheese was up about 16.5 cents from 2019 to $1.92 per pound, butter was down about 66 cents to about $1.58 per pound, nonfat dry milk was unchanged at $1.04 per pound, and dry whey was down about 2 cents to 36 cents per pound.
Dairy in Top 100 rankings
Despite market disruptions and federal policies, the number of dairy cooperatives appearing on the list remained consistent with recent trends: 17 dairy cooperatives made the "Top 100" list for 2020 business volume (Table 1).
After a stronger year in 2019, 2020 revenue was mixed. Business volume includes sum of total sales, service receipts, patronage income and non-operating income.
Among all U.S. co-ops, Dairy Farmers of America (DFA) remained second for business volume supplying data in 2020.
Land O'Lakes listed total 2020 net sales volume of about $14 billion, of which the dairy food division accounted for about $4 billion. Dairy foods earnings were higher due to strong sales of retail products, which more than offset volume declines in food service and the impacts of commodity market volatility, according to the co-op's annual financial report.
Based on milk volumes handled in 2020, several other dairy co-ops not providing information to NCB could have been on or near the Top 100 list, including Southeast Milk Inc. and Tillamook.
Among larger transactions during 2020 that impacted dairy co-op business volume and assets:
DFA and Prairie Farms completed acquisitions of bankrupt Dean Foods' facilities.
Coca-Cola Co acquired fairlife from its joint-venture partner Select Milk Producers.
Darigold continued expansion of ultra-filtered milk and dairy ingredient capacity.
Foremost Farms USA closed an Italian cheese plant in Wisconsin and sold a condensing and drying facility in MInnesota.
California Dairies Inc. closed a plant in Artesia, California.
A joint-venture cheese facility between DFA, Select Milk Producers and Glanbia began operations in Michigan.
The Top 100 list includes co-ops involved in a wide range of businesses.
CHS Inc., a fuel, grain and food cooperative based in Inver Grove Heights, Minnesota, remains the nation's largest U.S. cooperative with $28.406 billion in total business volume in 2020.
NCB indicated 2020 total business volume was down slightly from the year before for the Top 100 cooperatives to $226 billion.
View the entire NCB Co-op 100 report.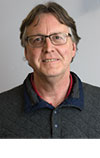 Dave Natzke

Editor
Progressive Dairy