U.S. Sen. Bob Menendez (D-New Jersey) and Rep. Linda Sanchez (D-California) have introduced comprehensive immigration reform bills in their respective chambers of Congress. The bills follow details of a plan submitted to Congress by President Joe Biden on the day he was inaugurated.
According to the bills' sponsors, the U.S. Citizenship Act of 2021 would create an earned roadmap to citizenship for an estimated 11 million undocumented immigrants, providing so-called "Dreamers," temporary protective status (TPS) holders and some farmworkers with an expedited three-year path to citizenship and an eight-year path to citizenship for other undocumented immigrants who pass background checks and pay taxes.
Jim Mulhern, president of the National Milk Producers Federation (NMPF), identified immigration reform as a priority issue for the organization, while recognizing passage will be an uphill battle.
"As a leader in agricultural labor reform efforts, NMPF knows all too well that immigration policy is one of the most controversial and difficult issues to solve," he said. "Still, reforms to our immigration system must include changes crucial for the dairy workforce. These include extending to current workers and their families the legal protections they have earned and enabling dairy farmers to use a guest worker program to supplement their domestic workforce when needed."
Mulhern said NMPF looked forward to working with congressional and administration leaders to "get ag labor reform across the finish line and secure the stable, legal workforce dairy needs to continue producing affordable nutritious food to feed our country and our world."
That struggle includes partisanship in both the House and Senate. Nineteen members of the Senate joined Menendez in sponsoring the Senate bill, 18 Democrats and one Independent. Eighty members of the House, all Democrats, joined Sanchez in sponsoring the House bill.
According to analysts with Michael Best Strategies, the bill is not likely to garner enough Republican support to pass into law. Congressional Republicans are most likely to reject the U.S. Citizenship Act's "path to citizenship" for all undocumented immigrants, a concept which conservatives have long derided as "amnesty" for breaking the law.
The U.S. Citizenship Act of 2021 also reforms family-based immigration system to keep families together by recapturing visas from previous years to clear backlogs, including spouses and children of green card holders as immediate family members, and increasing per-country caps for family-based immigration.
Among other provisions, the bill increases funding for immigrant integration initiatives; requires the Department of Homeland Security (DHS) and the Department of Labor to establish a commission to address the employment verification process; and supports asylum seekers and other vulnerable populations by eliminating the one-year deadline for filing asylum claims.
Democrats are likely to introduce and hold votes on narrower but more popular proposals in the coming weeks. Among them, Rep. Lucille Roybal Allard (D-California) along with fellow Latina members of the House plan to reintroduce the American Dream and Promise Act. That proposal provides "Dreamers," now-adult undocumented immigrants brought to the U.S. as young children, with a pathway to citizenship. Sen. Dick Durbin (D-Illinois) has already reintroduced his own Dream Act bill to his chamber.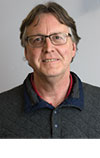 Dave Natzke

Editor
Progressive Dairy