With the closing of the 2019 Dairy Margin Coverage (DMC) program sign-up period in late September, the USDA's Farm Service Agency (FSA) has been finalizing enrollment figures.
As of Oct. 28, 22,928 dairy operations had signed up for 2019. That number represents about 85% of dairy operations with established milk production history and 87.5% of annual milk production, or about 177.1 million pounds (Table 1).
The total number of operations enrolled in DMC in 2019 represents about 61% of the USDA's estimated number of dairy farms commercially licensed to sell milk as of 2018 (the latest number available). However, given the rate of dairy farm exodus in the past year, it should be noted that number of commercial dairies has likely declined.
Estimates from the USDA indicated about 44% of those enrolling in DMC in 2019 also signed up for the full five-year length of the program through 2023.
Total DMC 2019 indemnity payments for those enrolled in 2019 were estimated at about $306.7 million, averaging $13,376 per operation. Payments per operation are dependent on the individual production history as well as the selected coverage percentage and coverage level under DMC. Total and average payments are also subject to a 6.2% sequestration deduction in 2019.
Based on the latest weekly USDA updates, Wisconsin led all states in the number of dairy operations enrolled in the program in 2019, at 5,884, and in total payments, at more than $68.8 million. California led all others in the volume of milk production history covered in 2019, at more than 37.5 billion pounds. Arizona, New Mexico and Nevada led in average payments per operation, each near $27,000.
There may be some minor changes in participation and payment figures when 2019 totals are finalized. A dairy operation participating in the 2019 program which had an intergenerational transfer between 2014 and 2019 had until Dec. 6, 2019, to take advantage of a one-time opportunity to increase their established production history. Retroactive payments based on the increased production history will apply for 2019.
The deadline to enroll in DMC for 2020 is Dec. 13, 2019, at local USDA FSA offices. All producers who want 2020 coverage – even those who took advantage of the 25% premium discount by locking in the coverage level for five years of margin protection coverage – are required to visit the office during this sign-up period to pay the annual administrative fee.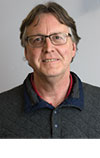 Dave Natzke

Editor
Progressive Dairy