Dairy producers received nearly $2.96 billion in direct financial assistance payments through two installments of the USDA Coronavirus Food Assistance Program (CFAP) in 2020.
Created to provide agricultural producers with financial assistance to absorb some of the market disruptions associated with the COVID-19 pandemic, the National Milk Producers Federation (NMPF) estimated the impact of direct payments to dairy farmers under two rounds of Coronavirus Food Assistance program were equivalent to about $2.47 per hundredweight (cwt) on all milk marketed in 2020.
Click here or on the image above to view it at full size in a new window.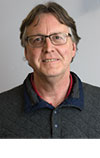 Dave Natzke

Editor
Progressive Dairy