Use of the internet and computer technology continues to grow on U.S. farms, whether in the farm office, freestall barn, maternity pen, field or pickup truck.
Mobility is becoming more critical, based on data from a biennial USDA look at how farmers stay connected digitally.
"Farm Computer Usage and Ownership," released in August, summarizes responses collected in the USDA's annual June survey. Questions related to computer access and use are added to the survey in odd-numbered years. The 2021 computer usage estimates are based on responses from more than 15,000 agricultural operations and represent all sizes and types of farms.
Computer use continues to grow
The 2021 survey found overall farm computer access, ownership, internet access and computer use for farm business has increased in the past two years.
Nationally, about 82% of farms have access to the internet in 2021. Of those, 50% of internet-connected farms utilized a broadband connection, while 70% of internet-connected farms had access through a cellular data plan. About 19% connect to the internet via satellite, and just 2% still use a dial-up connection.
Questions in the 2021 survey also changed somewhat since the 2019 survey to reflect modern internet access and usage trends.
Among the changes, farmers were asked about their use of smartphones and tablets. Based on survey responses, 77% of farms own or use a smartphone in 2021, and 29% own or use a tablet or other portable wireless computer. Those technologies may be replacing ownership and use of desktop or laptop computers, which declined 2% from 2019, to 67%.
Beginning in the 2021 survey, the USDA also collected information on the use of precision agriculture practices to manage crops and livestock. About 25% of survey respondents said they use technology to cover a wide range of management practices, including global positioning (GPS) guidance systems, GPS yield monitoring and soil mapping, variable rate input applications, use of drones for scouting fields or monitoring livestock, electronic tagging, precision feeding, robotic milking and others.
Conducting business
About 29% of farms used the internet to purchase agricultural inputs, an increase of 5% from 2019. Additionally, 21% of farms used the internet for agricultural marketing activities, an increase of 2% from 2019. At the same time, use of the internet to access non-agricultural websites declined.
Unlike previous reports, the 2019 and 2021 Farm Computer Usage and Ownership surveys no longer provide data based on farming type or size.
How's your connection?
A new digital map from the Commerce Department's National Telecommunications and Information Administration (NTIA) provides more detail about rural broadband needs across the country.
Tapping into data from the U.S. Census Bureau, the Federal Communications Commission, M-Lab, Ookla and Microsoft, the map shows many parts of rural America reporting connection speeds that fall below the FCC's current benchmark for fixed broadband service of 25 Mbps download, 3 Mbps upload. Find the map here (Broadband USA/Maps).
ILLUSTRATIONS: Getty Images.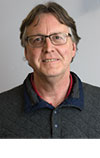 Dave Natzke

Editor
Progressive Dairy