It may seem like ages ago, before COVID-19, related market disruptions and changes in consumer habits, but 2019 was another banner year for U.S. per-capita dairy product consumption.
Based on annual estimates from the USDA, increased consumption of cheese and butter offset another year-to-year decline in fluid beverage milk.
The USDA data shows 2019 U.S. per-capita consumption of dairy products (on a milk equivalent, milkfat basis) increased 7 pounds from the 2018's revised estimate, to 653 pounds (Table 1).
It was the fourth-largest annual increase in the past decade.
Per-capita dairy product consumption jumped 37 pounds in the past five years, from 616 pounds in 2014 to 653 pounds in 2019. It's now the highest per-capita consumption of dairy products since 1960.
Fluid milk trend continues
While overall per-capita dairy product consumption trended upward, consumption of fluid products has declined both in terms of volume and as a percentage of total dairy product consumption.
U.S. per-capita consumption of fluid milk was estimated at 141 pounds in 2019, down 4 pounds from 2018 and down 55 pounds (roughly 6.4 gallons) since 2000.
As a percentage of total U.S. dairy product consumption, fluid beverage milk slipped from nearly 46% in 1975 to under 22% in 2019 (Table 2).
Cheese, butter consumption up again
As in previous years, U.S. consumers are "eating" more dairy: The 2019 decline in fluid milk consumption was more than offset by increased cheese and butter consumption (Table 1).
The milk equivalent of cheese consumption has been greater than fluid milk since the mid-1980s, and 2019 U.S. cheese consumption (excluding cottage cheese) set another record high at more than 38 pounds per person.
American cheese consumption rose to about 15.5 pounds per-capita in 2019, up 0.1 pound from the year before. Consumption of other cheeses rose about 0.2 pound to 22.8 pounds per person. Per-capita consumption of cheese increased in 30 of the last 31 years and has declined only twice since 1975, in 1988 and 2008.
Per-capita consumption of butter (6.2 pounds) rose 0.2 pound in 2019. After posting annual declines for most of the last quarter of the 1900s, annual per-capita butter consumption has now increased or held steady since 2002, with an overall increase of almost 2 pounds per person during that period.
Other products mixed
However, consumption of yogurt (other than frozen) declined 0.2 pound from 2018, to 13.4 pounds. After peaking in 2013-14, per-capita yogurt consumption has now dipped 1.5 pounds in the past five years.
Per-capita consumption of other dairy products was mixed: Regular ice cream was up slightly, while low-fat and nonfat ice cream was unchanged; consumption of dry nonfat milk and skim milk powder rose, and consumption of dry whey and whey protein concentrates also increased.
More turning back to whole milk
Total U.S. fluid milk sales in 2019, estimated at 46.4 billion pounds, were down 828 million pounds from 2018 and down nearly 4 billion pounds since 2014. However, U.S. consumers are increasingly returning to whole milk, with per-capita sales volume up for a sixth consecutive year (Figure 1).
Total U.S. sales of whole milk topped 16 billion pounds for the first time since 2007. (Last year's estimate was revised below that level.) That increase wasn't enough to offset sales declines in reduced-fat (2%), low-fat (1%) and skim milk.
Overall sales of flavored milk declined for a second year in a row, despite a 72-pound increase in sales of flavored whole milk compared to the year before.
Organic milk represented about 5.6% of all fluid milk product sales in 2019.
What's ahead?
What impact will the coronavirus have on dairy consumption? It's too early to tell, according to the National Milk Producers Federation (NMPF). Restaurant and school disruptions – affecting foodservice channels – have been a struggle that's caused hardship for dairy producers. But robust retail sales bode well for the future.
Based on summaries of Information Resources Inc. (IRI) U.S. grocery store sales data, weekly fluid milk sales increased from a comparable period a year earlier every week between March 8 and Sept. 6, with largest increases during the first months of the pandemic. The International Dairy, Deli and Bakery Association notes dairy has been a "powerhouse" for grocery retailers, with the value of sales up double digits (percentage basis) for 25 consecutive weeks (through early September).
Looking ahead, Phil Plourd, president of Blimling and Associates, said early estimates indicate up to 60% of all students started the school year utilizing "virtual" classrooms. About 8% of all fluid milk sales go through school lunch and breakfast programs. While increased retail sales will offset some of that, sales through in-school consumption are being threatened.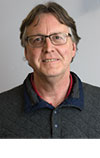 Dave Natzke

Editor
Progressive Dairy