The USDA's National Agricultural Statistics Service (NASS) released results of the 2017 Census of Agriculture, spanning some 6.4 million new points of information about U.S. farms and ranches and those who operate them.
Among the lists of information, the Ag Census lists congressional district profiles and rankings. This summary presents data by congressional district that includes land, farms, market value of agricultural products sold, rankings and producer characteristics.
In this special INFOCUS report, Progressive Dairy lists the top 50 congressional districts, ranked by dairy cow numbers, along with the number of dairy farms generating at least $1,000 in sales.
Click here or on the image above to view it at full size in a new window.
It's important to remember: The exodus of dairy farms and decline in cow numbers in 2018 and through the first half of 2019 has likely changed the dairy profiles of some congressional districts.
In addition to the dairy data, Progressive Dairy lists the current members of the U.S. House of Representatives serving in those districts, their political party affiliation and number of years served.
Major dairy districts
Based on the Ag Census data, California's District 21, currently served by U.S. Rep. TJ Cox, led the nation in the number of dairy cows at the end of 2017, at 557,249 head. There were 261 dairy farms in the district at the time of the census. Cox's district also generated the highest value of milk sold in 2017, at just under $2 billion. Cox serves on the House Agriculture Committee.
California had three of the top 10 dairy congressional districts. U.S. Rep. Jim Costa, who also serves on the House Ag Committee, represents 340,062 cows and 228 dairy farms in California's District 16, ranking third in cow population. The district's value of milk sold was estimated at $1.93 billion.
Idaho's District 2 ranked second in terms of cow numbers. The Ag Census did not provide specific numbers, but Progressive Dairy estimated the total at about 496,000 as of Jan. 1, 2018, based on previous USDA NASS reports. The district's 491 dairy farms are currently represented by U.S. Rep. Michael Simpson.
Rep. Sean Duffy, who represents 280,968 cows and 2,716 dairy farms in Wisconsin District 7, holds the distinction of representing the congressional district with the highest number of dairy farms in the U.S., based on 2017 Ag Census data. Wisconsin had four of the top 10 dairy congressional districts.
Neither Simpson nor Duffy serve on the House Ag Committee, although both are listed as co-chairs of the Congressional Dairy Farmer Caucus. In late August, Duffy announced he was resigning from Congress on Sept. 23.
Seven states have only one congressional district: Alaska, Delaware, Montana, North Dakota, South Dakota, Vermont and Wyoming. For these "at large" states, the state total of cows, farms and milk value is presented.
First conducted in 1840, the Census of Agriculture accounts for all U.S. farms and ranches and the people who operate them. After 1920, the Ag Census happened every four to five years. By 1982, it was regularly conducted once every five years. Today, NASS sends questionnaires to nearly 3 million potential U.S. farms and ranches.
You can find Census of Agriculture data online at www.nass.usda.gov/agcensus, where the information is available through a searchable online database. Reports can also be viewed at a local USDA NASS field office and at many depository libraries, universities and other state government offices.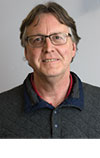 Dave Natzke

Editor
Progressive Dairy