Update Highlights: Eli Lilly is reviewing 'strategic alternatives' for Elanco. Cargill to purchase Diamond V. Find a summary of these and other dairy industry-related news here.
Lilly considering Elanco's future
In late September, Elanco announced it was seeking to sell its recombinant bovine somatotropin (rBST) product, Posilac, and the product's Georgia manufacturing facilities. (Read: Elanco seeking to sell Posilac, Georgia production facility.) This week, Elanco's parent company, Eli Lilly and Company, said the entire company may be for sale.
In its third-quarter 2017 financial report to investors, Lilly CEO Dave Ricks said the company is reviewing strategic alternatives for its Elanco Animal Health business. Options include an initial public offering (IPO), seeking a potential merger partner, selling the company, or retaining it under the Lilly umbrella.
"Elanco has developed into a premier animal health company and has been an important growth driver and source of revenue diversification for Lilly," Ricks said. "Through acquisitions and organic growth, we've grown Elanco to a size and scale that now allows us to consider a variety of options to maximize future value."
Elanco, headquartered in Greenfield, Indiana, now operates in more than 70 countries through 6,500 employees worldwide. Recent acquisitions, including Novartis Animal Health and BI Vetmedica's U.S. vaccines portfolio, have expanded Elanco's product offerings across both companion and food animal.
Officials said the company would continue to provide products and services to customers during the review period.
Cargill, Diamond V to join forces
Cargill announced it will acquire Diamond V, including staff, products and other assets in the dairy, animal agriculture and human health business. The investment will expand Cargill's portfolio of "natural" feed ingredients and nutritional services.
Diamond V, celebrating its 75th anniversary in 2018, utilizes proprietary anaerobic fermentation technology, creating products that work naturally with the biology of the animal to strengthen the immune system and promote a healthy digestive system, enhancing animal health, animal performance and food safety.
"Adding Diamond V's leading talent and technology, as well as its applications for sustainable protein production, will enable us to deliver improved profitability and performance for our customers," said Chuck Warta, president of Cargill's premix and nutrition business.
The purchase will also encompass Diamond V's human health business, Embria Health Sciences, and its branded product EpiCor®.
Privately owned, Diamond V is scheduled to complete a $29 million expansion of its manufacturing plant in southwest Cedar Rapids, Iowa, in June 2018. The company's headquarters will remain in Cedar Rapids.
Cargill provides food, agriculture, financial and industrial products and services in 70 countries. It reported $109.7 billion in sales and other revenue in fiscal year 2017. Adjusted operating earnings were $3.04 billion and net earnings were $2.84 billion.
Terms of the deal were not disclosed. The transaction is expected to close in January 2018, subject to regulatory approval and other closing conditions.
Virtual dairy tours for school classrooms launched
Teachers can now take their students on a virtual dairy tour with the launch of an educational initiative, "Undeniably Dairy: Caring for Cows and Nourishing Communities."
The program is an effort to educate students about the innovative dairy community and where their foods come from. Collaborating on the program are the National Dairy Council, America's dairy farm families and importers, and Discovery Education, a provider of digital content and professional development for K-12 classrooms.
The initial virtual tour transports students to a third-generation dairy farm operated by Chuck and Nora Feldpausch of Greeley, Colorado. There, students can explore the farm-to-table process and learn how farmers, veterinarians and nutritionists work as a team to bring dairy foods to communities nationwide. Students have the opportunity to experience modern dairy farming, cow care and some of the contemporary innovations farmers use daily.
Complementing the virtual field trip, students have access to a variety of digital learning tools and classroom explorations to deepen learning.
Classrooms can register to participate in the Undeniably Dairy Virtual Field Trip.
Cayuga Milk Ingredients participating in GDT Marketplace
New York dairy cooperative Cayuga Milk Ingredients has joined the dairy product trading platform of Global Dairy Trade (GDT) Marketplace.
Cayuga Milk Ingredients (CMI) processes milk from 30 family-owned dairy farms with about 40,000 cows in upstate New York. Most of these same farmers are also the owners of the dairy processing plant, located in Auburn, New York, which has been in operation for three years. The co-op produces ultra-high-temperature (UHT) skim milk powders (SMP). As a result, the product's low bacteria and spore levels make Cayuga's SMP ideal for infant formula manufacturers or companies producing consumer goods in UHT packaging.
GDT Marketplace connects global dairy product buyers and sellers, allowing transactions of any dairy products at any time, with no minimum quantity requirements. GDT Marketplace has 11 registered sellers and 239 registered buyers from the U.S., Western Europe, Oceania and Asia.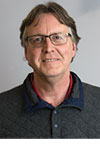 Dave Natzke

Editor
Progressive Dairyman
Before commenting on our articles, please note our Terms for Commenting.