2018 Margin Protection Program for Dairy (MPP-Dairy) coverage election period is delayed until Sept. 1. May milk prices and margins were steady, but should start to improve. Cull cow and organic milk prices listed. Find a summary of these and other news here.
MPP-Dairy 2018 enrollment period delayed
The start date to select Margin Protection Program for Dairy (MPP-Dairy) coverage for calendar year 2018 has been delayed until Sept. 1, according to a memo sent to county USDA Farm Service Agency offices. The period was originally set for July 3 through Dec. 15, 2017.
Dairy operations participating in any of the coverage years 2014 through 2017 are required to participate in the MPP-Dairy program through 2018, paying an annual $100 administrative fee and obtaining a minimum of catastrophic-level ($4 per hundredweight) income margin coverage.
Dairy producers will receive an enrollment reminder notice from USDA's Farm Service Agency national office. Farmers must complete and submit form CCC-782 to their FSA county office during the election period.
All outstanding premium balances for 2017 must be paid in full before you can sign up for 2018 coverage.
As in the past, farmers are eligible for the following coverage levels: (1) CAT level with a $4 per hundredweight (cwt) margin trigger on 90 percent of established annual production history; or (2) buy-up levels, requiring additional premium payments on margin trigger levels between $4.50 and $8 per cwt and on 25 to 90 percent of your established milk production history.
Farmers can evaluate options at the USDA Farm Service Agency website or contact your FSA county office for additional information.
May milk price steady
May 2017's U.S. average milk price of $16.70 per cwt was up just 20 cents from April, but up $2.20 compared to May 2016, according to the USDA's monthly Ag Prices report. The January-May 2017 average of $17.58 cwt is $2.24 per cwt more than the same period a year earlier.
Among individual major states (Table 1), Texas (up 90 cents), Idaho (up 80 cents), New Mexico (up 50 cents) and California (up 41 cents) saw the largest increases compared to April.
Compared to a year earlier, May 2017 milk prices were up $2.50 or more per cwt in California, Idaho, Illinois, Iowa, Oregon, South Dakota and Wisconsin.
MPP-Dairy margin steady
The small increase in the U.S. average milk price was almost equally offset by the rise in feed costs, leaving the monthly income over feed costs calculated under MPP-Dairy little changed.
May national average prices were higher for all feedstuffs. The U.S. average price for corn received by growers was up 2 cents from April, to $3.45 per bushel. At $307.63, soybean meal was up $1.96 per ton, and alfalfa hay averaged $155 per ton, up $7 from April and the highest average since October 2015.
The overall feed cost was $8.09 per cwt of milk sold, up about 13 cents from April and the highest since July 2016 (Table 2). Subtracted from the average milk price, the May MPP-Dairy income margin was $8.61 per cwt, up about 7 cents from April.
The May MPP-Dairy calculations are the first half of two-month factors used to determine potential payments for the May-June pay period. The June margin calculation will be announced July 31.
As of June 29, the Program on Dairy Markets and Policy projected MPP-Dairy margins between $9.50 to $10.50 per cwt through the first quarter of 2018. Although conditions may change, those margins are well above MPP-Dairy indemnity payment triggers.
Price outlook
On the strength of higher dairy product prices, federal milk marketing order (FMMO) prices are all higher for June compared to May. The FMMO June Class III price is up 87 cents, to $16.44 per cwt; the Class IV price is up $1.40, to $15.08 per cwt; and the Class I base price is up 11 cents, to $15.31 per cwt. The July Class I base also takes a jump, to $16.59 per cwt.
Margins end June weaker
However, dairy margins deteriorated since the middle of June due to a combination of lower milk prices and higher projected feed costs. Despite the decrease, margins remain strong from a historical perspective, according to Commodity & Ingredient Hedging LLC.
Milk prices were pressured by continued growth in U.S. milk production, along with building stocks of dairy products, particularly cheese.
On the feed side, revised corn acreage of 90.886 million was up 890,000 from the March planting intentions report and also over 1 million acres above the average estimate, as well as outside the range of pre-report expectations. June 1 corn stocks of 5.225 billion bushels were likewise higher than expected. However, bullish soybean figures combined with ongoing drought conditions in the U.S. Northern Plains sparked a significant wheat rally, taking corn along for the ride. Revised forecasts for warmer, drier weather during the first half of July are also leading to concerns of declining crop condition ratings.
May cull cow prices higher
Monthly U.S. cull cow prices continue to rise since bottoming out in December 2016. May 2017 cull cow prices (beef and dairy combined) averaged $73.30 per cwt, up $1.10 from April 2017, but still $6.30 per cwt less than May 2016. Year to date, the cull cow price average is $68.78 per cwt, down $9.78 per cwt from January-May 2016.
The pace of dairy cow culling moved slightly ahead of last year. For May 2017, federally inspected milk cow slaughter was estimated at 237,200 head, 9,100 more than April but 22,600 more than May a year ago. Through the first five months of 2017, dairy cows slaughtered under federal inspection were estimated at 1.259 million head, about 33,000 more than January-May 2016.
Organic, grass-fed milk prices listed
Like their conventional counterparts, organic dairy producers and processors have faced excess supply challenges, according to the USDA's Organic Dairy Market News. Volumes of organic milk produced have been problematic for some processors to handle, who have reduced pay prices and imposed production quotas. On the demand side, there was notable early year variation in estimated total U.S. sales of organic fluid milk products, although January-April sales were up slightly up from year-ago levels.
The 12-month average mailbox prices (listed below) paid by a national organic cooperative are based on 12.2 percent component levels (3.5 percent butterfat, 3.05 percent protein and 5.65 percent other solids).
Regional 12-month organic milk prices (dollars per cwt)
California Humboldt – $32.72
California North Coast – $33.10
Colorado – $31.85
Mideast – $32.85
Midwest – $31.85
New England – $34.10
Texas-New Mexico – $33.10
North Carolina-Tennessee – $35.10
Northeast – $33.85
Virginia-West Virginia – $33.85
West – $32.72
Regional 12-month organic grass-fed milk prices (dollars per cwt)
California – $36.72
Mideast – $36.85
Midwest – $35.85
New England – $38.10
Northeast – $37.85
Virginia-West Virginia – $37.85
A $180 per-month stop charge applies. Currently, a $1 per cwt inventory management reduction is in effect. Other market adjustment premiums may be applied by the processor. Grass-fed milk producers receive a $1 per cwt soil premium to be used to improve soil conditions.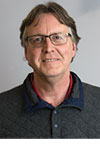 Dave Natzke

Editor
Progressive Dairyman
Before commenting on our articles, please note our Terms for Commenting.