Despite a highly disrupted trade environment, June capped a six-month period that saw U.S. dairy product exports post double-digit growth. On the other hand, exports of hay dipped to a five-month low, while exports of dairy replacement heifers fell to the lowest level in more than four years.
The strong dairy exports weren't enough to offset agricultural imports, leading to a fourth straight "deficit" month for U.S. ag trade. Here's an early August update on three U.S. ag export categories tracked by Progressive Dairy, and other dairy export news.
Dairy product sales are headliner
Headline highlights regarding dairy product exports in June included record cheese exports, continued robust sales of nonfat dry milk and skim milk powder (NDM/SMP), ongoing recovery of whey sales and record shipments of fluid milk/cream, according to the U.S. Dairy Export Council (USDEC).
Volume basis: U.S. suppliers shipped 206,411 tons of milk powders, cheese, whey products, lactose and butterfat in June 2020, 28% more than the June 2019. Overall volume gains versus a year ago came from Southeast Asia, China and the Middle East/North Africa (MENA) region, plus a welcome improvement in sales to Mexico. Cheese exports in June were the most ever, up 29% from June 2019. Exports of NDM/SMP were up 77% from a year ago. China's whey needs are expanding, largely due to swine herd restocking following last year's African swine fever outbreak.


Value basis: The value of all U.S. dairy exports in June was $583.7 million, 22% more than a year ago. While cheese export volume was up, much of the volume growth represented deals booked in April and May when U.S. cheese prices were at historic lows. The unit value of cheese shipments was just $3,900 per ton, the second lowest over the last nine years.


Total milk solids basis: U.S. exports were equivalent to 17.7% of U.S. milk solids production in June. In the first six months of the year, exports were 15.8% of production (Table 1).
Dairy heifer exports in a slump
Exports of U.S. dairy replacement heifers remained in a slump in June. Based on USDA's monthly estimate, exports totaled just 385 head during the month, the lowest total dating back to April and May of 2016. Those heifers changing addresses in June didn't move far: Two hundred and fifty-four heifers went to Canada, with the remaining 131 going to Mexico.
Several factors are playing into diminished dairy heifer sales, despite strong interest, said Tony Clayton, Clayton Agri-Marketing Inc., Jefferson City, Missouri.
"The COVID situation continues to have a big impact on any type of shipment, and buyers are reluctant to travel to America to look for cattle because of the health risk," he said.
Clayton said his company continues to see "a tremendous amount of interest" from MENA countries for dairy cattle. However, with more U.S. dairy cattle being bred to beef bulls, fewer heifers are available.
"It is difficult to know the true market value of heifers due to what farmers are being paid for milk, discounts on milk, etc.," he added.
There continues to be foreign interest in U.S. cattle – both dairy and beef – but the issue frequently is related to transportation, added Gerardo Quaassdorff, T.K. Exports Inc., Boston, Virginia. The transportation challenge is twofold: limited availability of shipping vessels and cargo planes to move animals, and travel restrictions on people due to COVID-19.
Longer term, Quaassdorff said he believes the move to breed more U.S. dairy cattle to beef bulls will change the cattle export market permanently.
U.S. hay exports slower
U.S. exports of alfalfa and other hays slipped to five-month lows in June, with shipment volume down to nearly all major foreign markets.
At 234,464 metric tons (MT), June exports of alfalfa hay were down about 46,000 MT from May and the lowest volume since February. The value of June alfalfa hay exports was estimated at nearly $79.1 million, also the lowest since February.
June exports of other hay totaled 110,527 MT, down more than 29,000 MT from May and also the lowest monthly volume since February. The value of June exports of other hay was estimated at $37.3 million, the lowest since January.
Some of the slowdown in exports has to do with the surge in sales in previous months, when buyers sought to build inventories due to concerns over potential port closings, said Christy Mastin, sales representative with Eckenberg Farms, Mattawa, Washington. She expects the trend to continue to be reflected in July and August export reports.
For more on hay exports and market conditions, check out Progressive Forage's Forage Market Insights update.
U.S. ag trade balance is deficit again
June 2020 U.S. ag exports were valued at $9.96 billion, the lowest total since May 2016. June U.S. ag imports were estimated at nearly $11.09 billion, resulting in a $1.13 billion ag trade deficit. It marked a fourth straight month of deficit ag trade, and the fifth month in the first six months of 2020.
In year-to-date fiscal year 2020 (October 2019-June 2020), the U.S. ag trade surplus stands at about $1.73 billion, about $2 billion less than the same period a year earlier.
Other dairy trade news
Here's a look at other trade issues affecting U.S. dairy:
Prior to the release of June dairy product export numbers, National Milk Producers Federation (NMPF) President and CEO Jim Mulhern noted that "U.S. dairy's continued evolution into an export powerhouse has quietly been reaching new milestones." Read Mulhern's article here.


The U.S.-Mexico-Canada Agreement (USMCA) went into force on July 1, and U.S. dairy leaders are already pointing fingers at Canada. In an Aug. 4 letter to U.S. trade leaders, Jaime Castaneda, senior vice president of policy strategy and trade with NMPF and USDEC, accused Canada of violating USMCA commitments related to tariff rate quota (TRQ) allocations and U.S. market access obligations under USMCA.


In another letter to trade leaders, 61 U.S. senators urged the U.S. government to secure stronger safeguards for common food and wine terms in future trade negotiations. The lawmakers cited increased aggression by the European Union in the use of geographical indications (GI) to close foreign markets to U.S. cheeses.


The Consortium for Common Food Names (CCFN) and a coalition of other U.S. dairy stakeholders declared victory when the U.S. Patent and Trademark Office's (USPTO) Trademark Trial and Appeal Board rejected an application by French and Swiss associations to trademark the term "Gruyere" in the U.S. By its ruling, Gruyere remains a generic name for a style of cheese. An appeal is possible.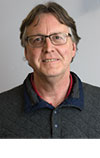 Dave Natzke

Editor
Progressive Dairy