Monthly year-over-year U.S. milk production growth slipped below 2% for the first time since August, according to USDA's January Milk Production report, released Feb. 23.
January 2020-21 recap at a glance
Reviewing the USDA preliminary estimates January 2021 compared to January 2020:
U.S. milk production: 19.17 billion pounds, up 1.6%
U.S. cow numbers: 9.45 million, up 85,000 head
U.S. average milk per cow per month: 2,029 pounds, up 13 pounds
24-state milk production: 18.3 billion pounds, up 1.8%
24-state cow numbers: 8.929 million, up 92,000 head
24-state average milk per cow per month: 2,049 pounds, up 15 pounds
Source: USDA Milk Production report, Feb. 23, 2021
At 9.45 million, January 2021 cow numbers were up by 8,000 head from a December 2020. In the 24 major dairy states, cow numbers were up about 6,000 head from a month earlier. Since bottoming out in June 2020, U.S. cow numbers are up about 100,000 head; they're up 102,000 head in the major dairy states.
Compared to a year earlier (Table 1), January cow numbers were reported higher in 14 states and lower in nine states, with New York unchanged.
Texas led all states in growth in cow numbers, up 30,000 head from the year before. At 94,000 head, the combined growth in Texas, Indiana, Michigan, South Dakota, Minnesota and Colorado far offset the 27,000-head drop in all declining states.
Florida and Pennsylvania showed the biggest drop from a year earlier, each down 5,000 head, with California, Vermont and Washington each down 4,000 head.
Weekly dairy cull cow slaughter in 2021 is running about even with rates during corresponding weeks a year ago. Through the first six weeks of the year in which USDA data was available, weekly slaughter under federal inspection had surpassed year-earlier levels in four of those weeks, with overall slaughter down just 1,400 head over that period.
Milk per cow growth slows
January 2021 growth in U.S. and major dairy state average milk output per cow slowed to about one-half pound per day compared to a year ago (Table 2). However, with mild January temperatures in the Upper Midwest, Wisconsin and Minnesota boosted daily output by about 2 pounds per day to lead all states. California, Florida, Idaho, South Dakota, Virginia and Washington posted lower year-over-year output per cow.
Michigan remained the nation's leader in milk per cow, averaging 2,310 pounds in January 2021.
Volume, percentage growth
Wisconsin led the 14 states with year-over-year milk volume growth in January, up 80 million pounds (3.1%), while Texas and Minnesota were up 67 million pounds and 48 million pounds, respectively.
On a percentage basis, January 2021 output in both Indiana and South Dakota was up about 10% from a year earlier. Florida (-5%) and Vermont (-3%) again led decliners.
The February 2021 USDA report also provided 2020 annual estimates for cow numbers, production per cow, milk production and licensed dairy herds licensed to sell milk in each state. The April 1, 2021, issue of Progressive Dairy will include our annual statistical insert, taking a deeper dive into all those dairy numbers.
Cropp and Stephenson share outlook
Mark Stephenson, director of dairy policy analysis, and Bob Cropp, dairy economics professor emeritus at the University of Wisconsin – Madison, provided an overview of dairy markets in their monthly podcast. They noted U.S. January milk production growth took the foot off the accelerator compared to recent months.
Cropp noted much of the slowdown in overall milk production growth can be attributed to the lower production per cow in states with large cow numbers, California and Idaho. January 2021 U.S. milk output per cow was up just 0.6%, well below the 2% growth rate seen in recent months.
Looking at markets, continued growth in milk production has resulted in substantial discounting on spot loads of milk in the Upper Midwest, and the growth rate is occurring even before the onset of the spring flush, Stephenson said.
Next month's Milk Production report will contain a wildcard: the negative impact of the winter storm in Texas. While an assessment of the damage done to Texas milk production and processing is underway, Stephenson said he expects any impact to be short-lived, unlike the Goliath snowstorm in the final days of 2015. (Read: Dairy losses due to winter storms will take time to assess.)
In his monthly dairy situation and outlook report, Cropp anticipates February milk prices will end a little weaker than January, with Class III at about $15.60 per hundredweight (cwt) and Class IV at about $13.30 per cwt. Where milk prices head for the remainder of the year remain uncertain and cannot be forecast with a high degree of probability, he said.
Current Class III futures prices return to $16 per cwt in April and are in the low to mid $17 per cwt range for May through December. Class IV dairy futures reach $14 per cwt by March, $15 per cwt by June and $16 per cwt for October through December.
Based on current product prices, the U.S. should remain a strong player in dairy export markets in 2021, Cropp said. Encouraging news related to COVID-19 vaccinations should help improve the outlook for domestic food service sales.
With Class III and Class IV milk price gaps closing, Stephenson also expects the impact of negative producer price differentials to dissipate.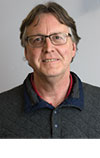 Dave Natzke

Editor
Progressive Dairy