U.S. dairy export total volumes set a new record high in March. Exports of milk powder, whey protein concentrate and lactose were each at all-time highs, helping push overall volumes above the previous high set in March 2014, according to a monthly summary from Alan Levitt, U.S. Dairy Export Council (USDEC) vice president of communications and market analysis.
On a total milk solids basis, U.S. exports were equivalent to 17.3 percent of U.S. milk production in March; imports were equivalent to just 3 percent (Table 1).
Suppliers shipped 204,453 tons of milk powder, cheese, butterfat, whey and lactose during the month, up 26 percent from March 2017. U.S. exports were valued at $510 million, 8 percent greater than in March 2017 and the highest total value since April 2015.
Ingredient sales drove much of the gains. Shipments of nonfat dry milk/skim milk powder (NDM/SMP) to Southeast Asia were nearly double the prior-year level, and sales to Mexico were the second-most ever. Shipments to China helped propel lactose exports to a new high.
March cheese exports were the most in 10 months, with increased sales to China and Japan offsetting slower sales to Mexico. Shipments of whey protein concentrate were at an all-time high, while exports of dry whey were at a nearly four-year high. Butterfat exports were up 180 percent from the year before.
Dairy replacement exports
At 1,588 head, March exports of U.S. dairy replacement heifers remained strong, although the total was down from February. The heifers were valued at just over $2.7 million. Mexico imported 1,224 head during the month, followed by Canada (354 head). Through the first quarter of the year, dairy heifer exports stand at 5,751 head, the second-highest quarterly total in the past four years. Read: Dairy replacement cow prices soften on weaker milk prices.
Hay exports face headwinds
U.S. hay exports improved in March, but could face headwinds going forward due to higher prices. (Read: Hay Market Insights: It's a weather market)
Alfalfa hay shipments totaled 228,203 metric tons (MT), the largest volume since June 2017. The month's exports were valued at $70.3 million. China's total of 91,278 MT was the highest since December 2017, with sales to Saudi Arabia and Japan also higher.
Sales of other hay totaled 119,134 MT in March, the highest total since November 2017. Those shipments were valued at $38.6 million. Sales to Japan were the highest since April 2017, but shipments to South Korea, Taiwan, the United Arab Emirates and Canada were steady with recent months.
Sales of alfalfa cubes and meal were mostly mixed to lower.
U.S. ag trade surplus grows
The March 2018 U.S. ag trade surplus was $1.2 billion, the largest of the year. Monthly exports of $12.9 billion surpassed imports valued at $11.7 billion.
Year-to-date fiscal year 2018 (October 2017-March 2018) exports total $74.8 billion, compared to $63.9 billion in imports, yielding a trade surplus of $11.7 billion.
Other trade developments
The USDEC recently summarized information on the organization's efforts to boost U.S. dairy product exports by 5 percent – from 15 percent to 20 percent of U.S. milk production – by 2022. "The Next 5 Percent" is a dual-track goal to deliver volume expansion, while also lifting the value of exported U.S. dairy products.


The American Farm Bureau Federation (AFBF) added to the ongoing war of words between Canada and the U.S. over dairy trade with a new report, "Canadian Dairy Is Having Its Cake and Eating It Too."
The analysis, by AFBF Market Intelligence Director John Newton, contends that Canada's milk production has grown by more than 16 percent since 2014, more than any other major dairy-exporting region. For comparison, from 2014 to 2018, U.S. milk production will grow 6 percent, the European Union is expected to grow 4 percent and New Zealand milk production is expected to remain flat.
As a result of increased butter production, Canadian supplies of skim milk solids have reached a 38-year high. Partially in response to these growing inventory levels, as well as imports of competitively priced U.S.-produced ultrafiltered milk proteins, Canada introduced a national ingredients pricing scheme designed to lower the price of skim milk solids and reduce dairy product imports from the U.S. The lower prices boosted exports of Canadian-produced skim milk powder 203 percent in 2017, taking a portion of U.S. markets.
U.S. dairy and political leaders have urged U.S. North American Free Trade Agreement (NAFTA) negotiators to make Canada's national ingredients strategy a priority.
U.S. Trade Representative Robert Lighthizer and counterparts from Canada and Mexico were scheduled to reconvene NAFTA negotiations on May 7. Lighthizer told a U.S. Chamber of Commerce gathering that the timeline for negotiations was getting short, expressing hope of getting an agreement to a vote in Congress yet this year. The prospect that Democrats could gain House seats in this fall's U.S. midterm elections could reduce the chances of a revised NAFTA getting congressional approval.


The USDEC and the Pan American Dairy Federation (FEPALE) have created a new partnership designed to share information between dairy sectors, especially as it relates to promoting trade and combating trade-inhibiting regulations and policies.
"It's important for the U.S. dairy industry to take proactive steps to be involved in international discussion about product regulations," said Tom Vilsack, USDEC president and chief executive officer. "U.S. milk is the safest and highest-quality in the world, and this partnership will mutually benefit the United States and Latin America on regulatory issues."
A key element of the partnership is the establishment of a forum for members of FEPALE that will focus on standards in the areas of animal health, milk production, quality, sustainability, nutrition and other issues.
May is World Trade Month, and the USDA is marking the occasion by highlighting the importance of trade for the U.S. farm sector and the American economy. In 2017, U.S. exports of food and farm products totaled $138.4 billion, up from $134.7 billion in 2016. Additionally, farm exports supported more than 1.1 million American jobs.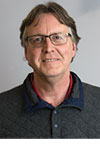 Dave Natzke

Editor
Progressive Dairyman
Before commenting on our articles, please note our Terms for Commenting.