For the third month in 2019, U.S. agriculture turned in a trade deficit. It's the first time the U.S. agriculture has recorded three months of trade deficits in a single year since 2006, according to data from the USDA's Foreign Agriculture Service.
July U.S. ag exports were valued at $10.8 billion in July, while ag imports were estimated at $10.9 billion, resulting in a $115 million trade deficit. Through the first seven months of the year, the ag trade deficit stands at a $4 million.
USDA's latest ag trade forecast was also clouded by slower global economic growth and continued trade tensions with China.
Market diversity supports dairy
July showed the importance of diversity when marketing U.S. dairy products abroad. While overall sales volume was down, increased sales to Mexico, South America and the Middle East/North Africa (MENA) helped offset declines in China and Southeast Asia.
The bright spot was Mexico, where U.S. exporters shipped nearly 48,000 tons of milk powders, cheese, whey, lactose and butterfat in July, 12% more than a year ago. Increased volumes of whole milk powder, ice cream, cheese and milk protein concentrate boosted sales to the MENA region, and expanded volumes of cheese and nonfat dry milk/skim milk powder moved to South America.
In contrast, sales to Asian markets were lower. Shipments to China remain limited due to high retaliatory tariffs that make U.S. commodities uncompetitive. In addition, African swine fever and the depopulation of the swine herd in China has sharply curtailed whey and lactose imports. And, after buying aggressively earlier this year, importers in Southeast Asia have pulled back this summer.
Here's a summary of the numbers from the U.S. Dairy Export Council:
Volume basis: Total shipments of milk powders, cheese, butterfat, whey products and lactose were 160,361 tons in July, down 6% from a year ago.


Value basis: Overall value of U.S. dairy exports topped $474 million in July, up 10% from a year earlier. Of that, dairy products moving south of the border into Mexico were valued at $134.7 million, up 30%. Total value of exports to the Philippines, Indonesia and Vietnam was $61.2 million, down 9%. On a value basis, exports to China in July were down 16% from last year. The value of exports to South America were 37% higher.
In the first seven months of the year, total U.S. exports were valued at $3.4 billion, up 3% from the same period in 2018 and the highest total for January-July since 2014.
Total milk solids basis: U.S. exports were equivalent to 14% of U.S. milk solids production in July (Table 1). In the first seven months of the year exports accounted for 14.1% of production compared to 16.5% during the same period in 2018.
Dairy heifer exports slow
There was little to cheer about when it came to exporting U.S. dairy replacement heifers. July sales totaled 638 head, the fifth month sales dipped below 1,000 head in 2019 and the lowest monthly total in more than a year. Of that total, 423 went to Mexico and 215 moved to Canada. Those dairy heifers were valued at about $1 million, the lowest since June 2018.
Through the first seven months of 2019, dairy replacement heifer exports stand at 7,555 head, the second smallest total for that period (ahead of only 2016) since 2009.
The market remains flat due to uncertainty over trade policy and a global recession, according to Tony Clayton, Clayton Agri-Marketing Inc., Jefferson City, Missouri. While there are still plenty of U.S. cattle for sale, increased beef-dairy crossbreeding has reduced the number of Holstein heifers available for export.
However, Clayton said, his company has a shipment of 1,750 heifers headed for Pakistan in October, the first shipment by sea. An announcement of another large shipment to the Middle East is expected at any time.
Gerardo Quaassdorff, T.K. Exports Inc., Boston, Virginia, said trade policy and economic issues are impacting some buyers' willingness to invest capital in dairy projects. He's cautiously optimistic the market may improve this fall. Demand for beef cattle has been more consistent, tied to the calendar and holiday celebrations.
China alfalfa purchases hit 13-month high
While Japan and South Korea remain oversupplied with domestic timothy, quality grades are lower than earlier estimates, according to Christy Mastin, international sales manager with Eckenberg Farms Inc., Mattawa, Washington. The market for U.S. alfalfa is holding, but higher prices are causing concerns about rations and the need to replace the high-cost alfalfa with lower-priced forage.
Japan's exchange is better for buying U.S. products, but customers are purchasing smaller volumes and making spot purchases instead of signing long-term contracts. That leads to shipping challenges as the U.S. hay export market moves into its busy season (October through February). Normally during this time, vessel space is in high demand, so early bookings are needed to secure cargo space. Shipping lines may also have issues with equipment availability and relocating containers. Adding to shipping costs, low-sulfur fuel surcharges are being announced for Oct. 1.
The political environment and never-ending threat of tariffs hangs over the hay export market in China, with concerns there may be additional tariffs placed in the middle of December.
Mastin said she believes export sales to China will be strong into November, as customers move to beat those tariffs.
Elsewhere, demand for U.S. alfalfa remains strong in the Middle East, Mastin said.
Here's a look at the numbers:
July alfalfa hay shipments totaled 233,547 metric tons (MT), the highest volume since June 2018. The July alfalfa hay exports were valued at $73.6 million, up nearly $5 million from June. At 1.48 million MT, January-July 2019 exports of alfalfa hay are slightly ahead last year's paceF and trail only 2017 in terms of sales for the first seven months of any year on record.
Despite tariff headwinds, China climbed back atop the U.S. alfalfa hay buyers' list. At 71,799 MT, July's total was the highest since July 2018. Among other leading markets, sales to Saudi Arabia, Japan, the United Arab Emirates and South Korea remained strong and near normal monthly volumes.
July shipments of other hay remained average at 112,336 MT; monthly sales were valued at $38.2 million. At nearly 797,225 MT, January-July 2019 exports of other hay are slightly ahead of last year's pace, but trail seven-month sales totals for every other year dating back more than a decade.
Japan topped 60,000 MT in shipments for the seventh consecutive month, but sales to Japan, South Korea, Taiwan and the UAE were all down slightly from the previous month.
What's ahead?
There's the potential for movement regarding trade agreements on multiple fronts.
Congress returned on Sept. 9 following the August recess and is anticipated to take up the U.S.-Mexico-Canada Agreement (USMCA).
Although no details have been provided, the Trump administration recently announced that a trade deal with Japan had been reached in principle. And, U.S. and Chinese trade officials have agreed to trade talks next month.
Returning from a whirlwind seven-day trip to China and Japan, USDEC President and CEO Tom Vilsack said he is optimistic about the long-term health of U.S. dairy exports despite challenges caused by current trade disputes.
Read: Vilsack optimistic about exports after China, Japan trips.
In an effort organized by National Milk Producers Federation (NMPF) and USDEC, 70 dairy companies, farmer-owned cooperatives and associations sent a letter to the U.S. trade representative and the U.S. secretary of agriculture asking the U.S. government to finalize a strong trade deal with Japan in order to secure critical dairy market access.
"Given that Japan is an established market with a growing demand for dairy products, the successful negotiation of a robust trade agreement with Japan will bring a much-needed boost to the economic health of the U.S. dairy industry and set our industry up on a path to compete effectively there moving forward. Securing robust dairy export opportunities into this overseas market will be critical to restoring confidence for our dairy farmers and processors across the country," they wrote.
A Japan-European Union agreement and the Comprehensive and Progressive Agreement for Trans-Pacific Partnership (CPTPP) have allowed the European Union, New Zealand and Australia to position themselves to seize Japanese sales from the U.S. dairy industry.
"Eroding dairy competitiveness in Japan is at a critical point. The time to relevel the tariff and access playing field is right now," said Stan Ryan, president and CEO of Darigold, which supplies over 50% of the US American-style cheese exports to Japan.
The U.S. exported $270 million in dairy products to Japan in 2018 with room for further growth. However, without a strong U.S.-Japan trade agreement, half of U.S. dairy sales to Japan will be wrested by competitors, mounting to a toll of $5.4 billion in lost export sales when Japan's deals with the EU and CPTPP are fully phased in.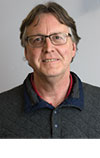 Dave Natzke

Editor
Progressive Dairy